Vjerojatno postoje moralna, ako ne i profesionalna pitanja oko recenziranja filmova koje si pola prespavao. Ali ja ih nemam. Nemam ih ako se probudim, a nakon pauze se u filmu ništa nije promijenilo. Jednog lijepog jutra (Un beau matin, 2022) prodao mi je – kao što će mi još dugo lako moći prodati – Mubi. Ali ne mogu ni reći da je Mubi lažno reklamirao svoju koprodukciju. Kritičari se gotovo jednoglasno slažu da je novi film Mije Hansen-Løve predivan prikaz pobjeda i poraza prosječnog života.
Léa Seydoux je prevoditeljica Sandra – kći majke aktivistkinje i profesora filozofije kojega um izdaje. On više ne zna ni otključati vrata i pitanje je vremena kada će morati napustiti svoj dom i kada će mu oduzeti sposobnost odlučivanja. Sandru kao brižnu i osjećajnu kći to posebno uznemiruje. Ona je općenito zatvorena u svom svijetu. Kao udovica se samostalno brine za mladu kćerku, bolesnog oca i ostarjelu baku. Srećom, pa joj se u život vraća mužev prijatelj Clément (Melvil Poupaud) s kojim (unatoč tome što je on oženjen) započinje romansu.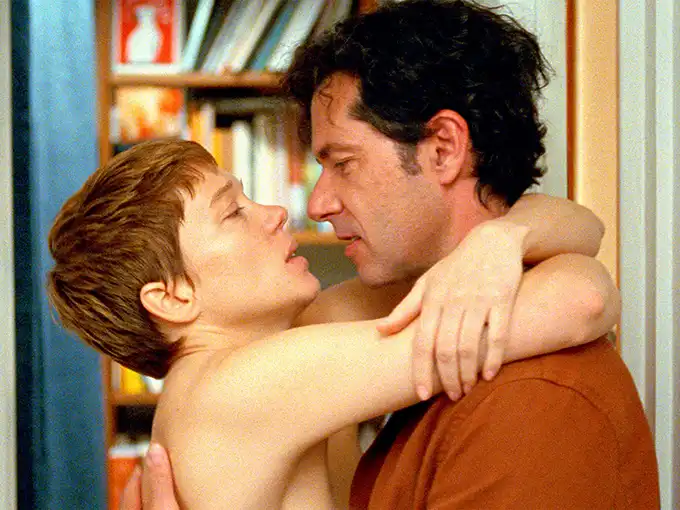 Šteta je da se ovaj osjećajan film više ne usredotočuje baš na oca. Pascal Greggory i u ovu zbunjenu ljušturu nekadašnjeg velikana unosi dražest koji njegovu priču i propadanje čine najzanimljivijim dijelom filma. Scene premještaja u bolnicu i starački dom u kojima je njegova obitelj suočena sa slikama njegove budućnosti i nemoći jednako su dirljive koliko i teške. I gledatelj kao i Sandra suočeni su s tmurnom stvarnošću staraca koji hodnicima tumaraju poput zombija ili na dobar dan pjevaju pjesmice poput nemoćne djece.
Pomalo je bezobzirno i plošno što ih Hansen-Løve stavlja u kontrast s toliko prizemnom pričom kao što je preljub. Najviše zbog toga što odnos između Sandre i Clémenta ne dobiva emotivnih trenutaka da i gledatelja zavede, već se uzima zdravo za gotovo. Štoviše, Clément se postavlja kao Sandrin (seksualni) spasitelj. Ona se nakon smrti muža zatvorila u sebe. Clément to nakon njihovog prvog seksualnog susreta komentira riječima: Kako je ovakvo tijelo moglo tako dugo spavati? Naravno, da bi brzo požalio preljub i vratio se vlastitoj ženi i djetetu.
Seydoux se savršeno uklapa u lik Sandre ako je njezina poanta da puno plače. U posljednja dva filma u kojima sam ju gledala (Za smrt nema vremena i France) plakanje na znak joj je najveća vrlina. Osim toga, lice joj je uvijek nekako tupo i bezizražajno ili pomalo ljutito (da ne kažem onu prostiju riječ). Ali čak i ona u scenama s Greggoryjem dobiva tračak topline.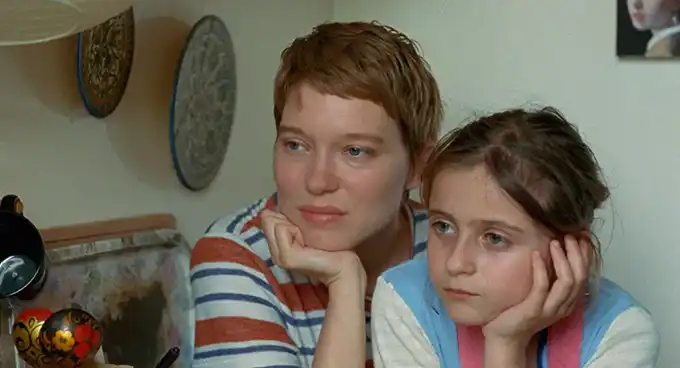 Jednog lijepog jutra bavi se bitnim socijalnim temama – starošću i mentalnom bolesti, ženskim obiteljskim i ljubavnim životom, samohranim roditeljstvom i na kraju miješanim obiteljima. Mnogi ga kritičari hvale kao istančan prikaz sveopće svakodnevice. Ipak, nedostaje mu tračak čarobnog zbog kojeg na život ipak gledamo s nostalgijom. U odnosu s ocem nedostaje trenutak zbog kojeg nam je jasno zašto mu je Sandra tako predana, u romansi s Clementom moment žudnje zbog kojeg mu se predala. Čak i u odnosu s kćerkom sekunda u kojoj joj je ona uzvratila pažnju.
A možda je problem koji ja imam s filmom ipak moralan. Dosađuje mi teza da je Sandra netko koga treba žaliti jer joj je otac bolestan. Iritira me što ju Clement mora seksualno probuditi kako bi imala ispunjeniji život. A najveće pitanje ostaje sa zadnjom scenom u kojoj Clement, Sandra i njezina kći uživaju u idiličnoj obiteljskoj šetnji Parizom. Sve je naizgled sjelo na svoje mjesto. Odsutnost njegovog sina meni naglašava plošnost cjelokupne priče u kojoj Clement nije ispunjen lik već katalizator. A film kao produkt katalizacije ničime ne impresionira.
Onda opet, što ja znam o tome – prespavala sam pola filma…
OCJENA: