Za film Medena zemlja saznajem još davno u jednom od izdanja časopisa Sight and Sound koji obavezno čitam za svoju filmsku naobrazbu. O filmu čitam samo zato što je sljedeći na listi i krasi ga jedna divna jesenska slika žene koja kao da svira u bubanj dok joj prilaze pčele. O filmu ništa ne znam, ali ono što saznam me ne napušta.
Dokumentarni film o zadnjoj stanovnici svojeg sela koja se bavi obiteljskim zanatom pčelarstva u nekoj makedonskoj zabiti privlači me zbog nježnosti kojom je opisana Hatidže, zbog krajnosti krajolika i načina života kojim živi, zbog 3 godine snimanja i 400 sati materijala koji su za naš užitak uobličeni u smislen i emotivan film.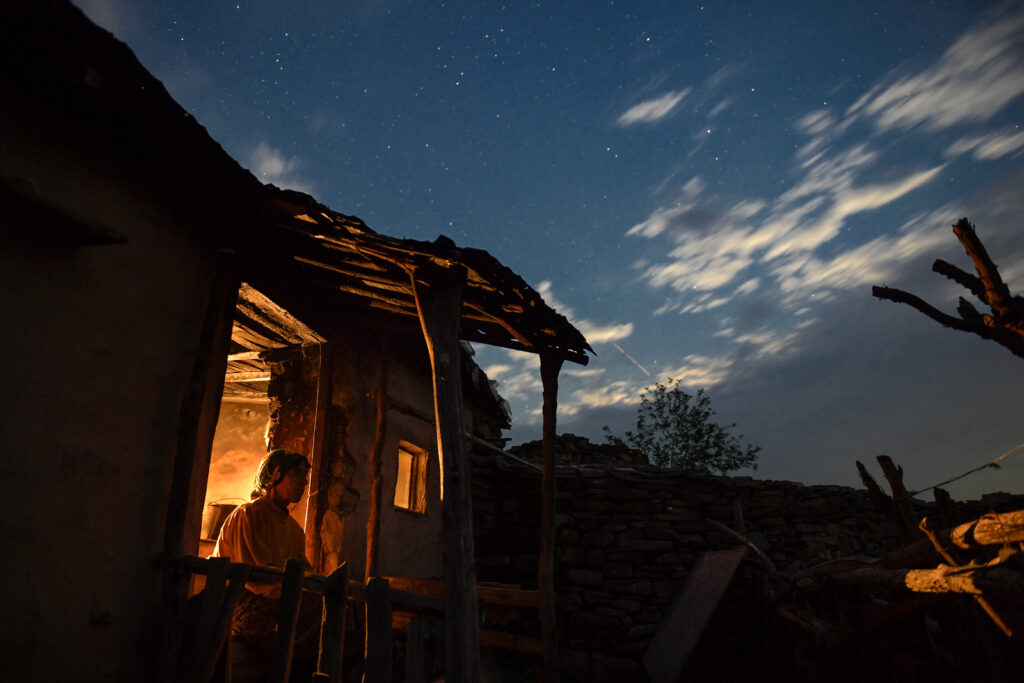 Sad znam dovoljno da se voljno predam u filmske i Hatidžine ruke koje me vode preko jalovih proplanaka na rubove golih litica do minijaturnih kamenih kuća koje se krajoliku ne nameću svojom veličinom već ustrajnošću. Baš kao Hatidže. U život ove medarice lako se ulazi. Ona je ujedno toliko blaga koliko i prirodno gruba. Njezino lice brazde radničke bore i siromašni zubi, ali njezina glava je puna jednostavne praktične i duhovne mudrosti koju smo mnogi već odavno odbacili na putu u urbani život.
Hatidže rado dijeli svoje znanje o pčelama sa obitelji stočara koji dolaze na ispašu u njezino napušteno selo. Ali njima nije dovoljno dijeliti med popola s pčelama kao što to radi Hatidže. Oni ih crpe i crpe dok posljedice potrebe i pohlepe ne prodru preduboko. Kakav Afronski, kakva Majka! – ovaj film je istinit prikaz mikroagresije na ženu i majku prirodu koji se vrlo lako preslikava i na našu globalnu situaciju.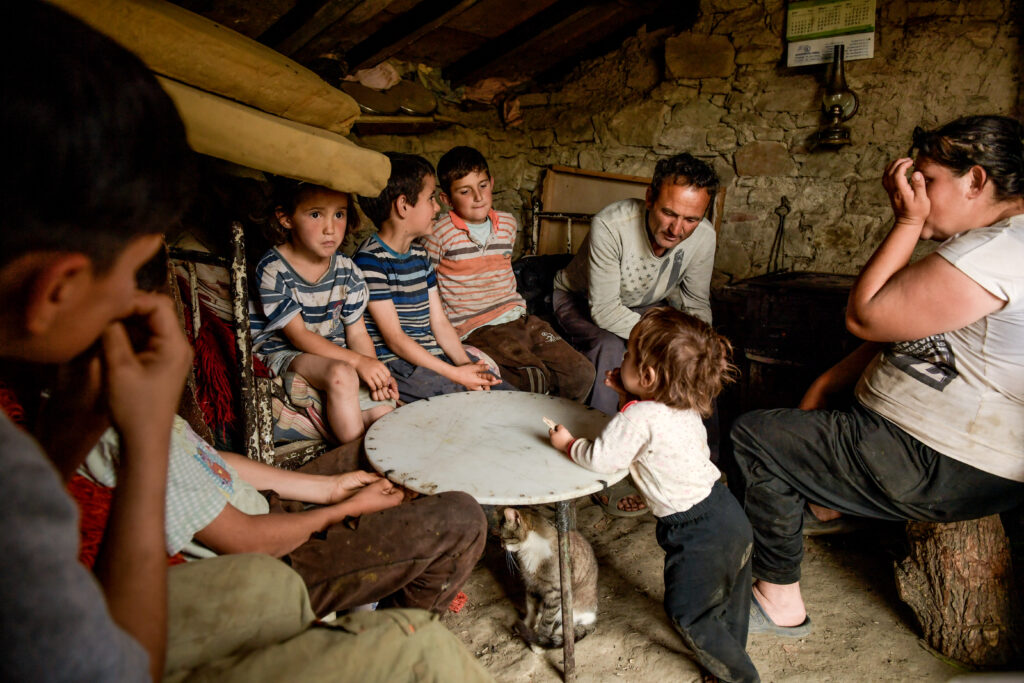 Prožet Hatidžinim reskim glasom, štucavim smijehom, hipnotizirajućim vizualima i pogubnom stvarnošću koja sve dublje prodire u njezin život, Medena zemlja ima toliko toga za reći o svjetskoj ekonomiji, ekologiji i sociologiji, te ljudskoj prirodi bez da i u jednom trenu drži prodike. Uronite u sve njegove emocije. Nećete požaliti!
OCJENA: