Osim što je i sam glumio i pisao filmove, o Davidu Bowieju je tijekom njegove karijere svatko imao ponešto za reći.  Zato Bowie kao tema dokumentarca već odavno nije nešto pretjerano uzbudljivo i inovativno – što je čovjek o kojemu se govori uvijek bio. Moonage Daydream (2022) bilo zahvaljujući dobrom PR-u ili IMAX formatu uspio je stvoriti uzbuđenje kao da se radi o blockbusteru sezone. Redatelj i pisac Brett Morgen nije mi otprije poznat iako iza sebe ima hvaljeni dokumentarac Cobain: Montage of Heck (2015). U rubrici Tri na jedan ukratko ću vam otpjevati hvalospjeve o Moonage Daydream – njegovom najnovijem uratku.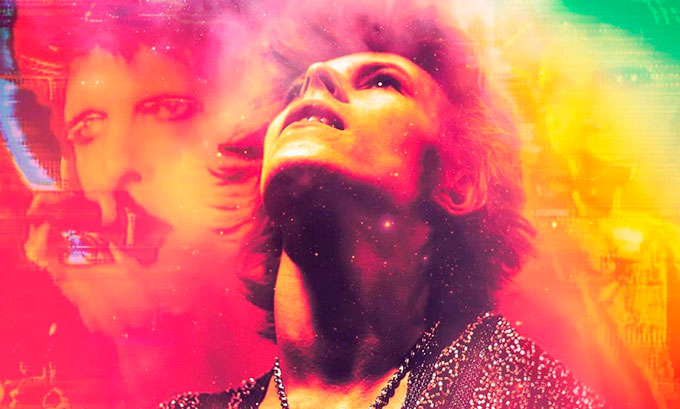 DOBRE STRANE:
1. Morgen koristi samo arhivske snimke
O slavnim, kultnim ličnostima uvijek se nađe netko tko o njima ima nešto za reći. Bilo da žele podijeliti osobnu anegdotu o ono jednom kada su se našli u komunikaciji sa slavnom osobom, bilo da pričaju iz perspektive obožavatelja na koje je slavna osoba utjecala ili čak iz pozicije znalca područja umjetnosti na kojem je slavna osoba djelovala. TV je preplavljen dokumentarcima sa znalcima koji propovijedaju iz svojih studijskih stolica. Ne volim takve dokumentarce, čak i onda kad me zainteresiraju. Uvijek mi se čine voajeristički. Kao da se ne mogu oduprijeti traču kojeg ne mogu potvrditi.
Zbog toga je posebno posebno što Morgen u filmu Moonage Daydream ne oduzima glas Davidu Bowieju. Baš naprotiv, on jedinu priču prepušta samo Bowieju. Time film dobiva na snazi, na autentičnosti i zanimljivosti.
2. Izazovno montiran
Naravno, na kraju dana – bez obzira koliko arhivske bile Bowiejve snimke, kako ih Morgen odabere izrezati i postaviti ispričat će priču koju Morgen želi prenijeti o Bowieju, a ne Bowie o sebi. Morgen ovdje pokazuje strast i ljubav prema svom 'glavnom liku'. Ne spaja samo njegove intervjue ili tipka izjave, već pokazuje obuhvatno znanje o Bowieju. Zato u film miješa i scene iz filmova kao što su Metropolis (1927) ili Kabinet doktora Caligarija (Das Cabinet des Dr. Caligari, 1920) koji su imali estetski i umjetnički utjecaj na Bowiejvo stvaralaštvo.
3. Moonage Daydream je umjetničko djelo
Osim intervjua i isječaka iz filmova – što filmova u kojima je Bowie glumio, napisao ili su ga inspirirali – Morgen se igra vizualnim mogućnostima filma kako bi stvorio na trenutke psihodelični, a u drugima filozofski ili emotivan dojam. Nekad su to samo mrlje, nekad slike, nekad snimke s koncerata, nekad ekstaza fanova. Njegov uspjeh je u tome što ih vodi sa svrhom makar ta svrha nikad nije izričito izrečena. Na kraju je na gledatelju da sam spoji ono što o Bowieju zna i voli u narativ koji se otvara pred njime. Moonage Daydream je ona vrsta filma koju niti jedne dvije osobe neće pogledati na isti način, ali osjećaj će biti isti.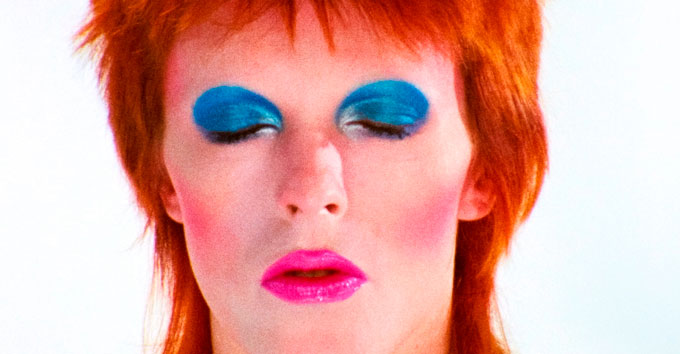 LOŠA STRANA:
1. Savršen završetak postavljen je prije kraja
Jedina zamjerka filmu Moonage Daydream je zadnjih 40 minuta filma. Ne zato što su one nepotrebne ili dosadne, iako su manje adrenalinom napumpane od prvih 90 minuta. To ima smisla jer se bave smirenijim Bowiejem. Ili bolje rečeno – Bowiejem, a ne njegovim markantnim ličnostima. Bave se zaljubljenim Bowiejem i Bowiejem koji je zadovoljan u svojoj koži. Scene koje nas uvode u taj period njegovog života kulminiraju riječima pjesme Cygnet Committee: "I want to live, I want to live, I want to live" i stvaraju toliko elektrificirajuće energije da da je film tada završio mislim da bih poletjela od sreće iz kina. Ovako nas je mlatarao, pumpao, oduševio… A onda stao i vratio se natrag u priču. Šteta. Mislim da bi pristajalo u film i na samom kraju bez obzira na vremensku crtu. Srećom, dojam koji je ta scena ostavila bio je toliko dobar da bi ga malo što opovrgnulo.
OCJENA: