Često, kada mi se svidi neki film za koji znam da nije vrhunac kinematografije (il ikada mi se ne svidi neki za koji kažu da je) se moram podsjetiti da ja pišem blog i da u njemu mogu pisati o čemu kod želim, kad god želim, kako god poželim. Tako je bilo i sa butanskim filmom Lunana (Lunana: A Yak in the Classroom, 2019). Lunana je tip filma koji je po meni najvrijedniji oblik filmskog stvaralaštva, makar je on u svojoj biti vrlo uobičajeno, čak i predvidljivo djelo.
Lunana u sebi ima sve što bi me ikad privuklo nekom filmu. Kao prvo, radnja se odvija na egzotičnoj lokaciji. Kada ikad imate priliku pogledati butanski film? Meni je prvi. Kao drugo, bavi se borbom glavnog lika protiv (ili za) samog sebe. Moje najdraže. Treće, priča je ispričana dosljedno, dostojanstveno i iskreno. Sto Kumova (The Godfather, 1972) i dvjesto Iskupljenja u Shawshanku (The Shawshank Redemption, 1994) meni neće zasjeniti ovaj film. I nije mi stalo što to možda govori o meni.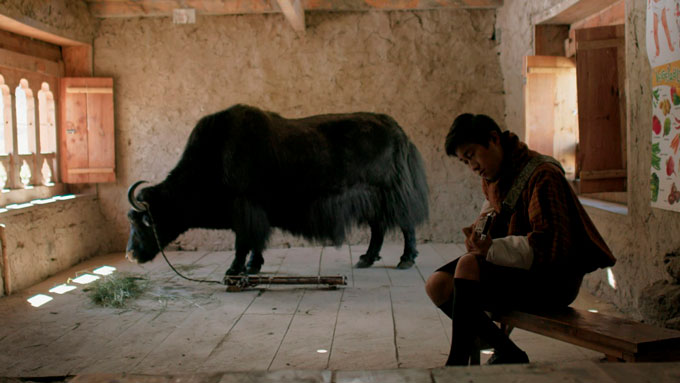 Nemam pojma što je Buñuel, a tko Godard, nikad nisam pogledala Fellinija i ne mogu smisliti Casablancu (Casablanca, 1942). Po meni jedan Veliki Lebowski (The Big Lebowski, 1998) pati od sličnog problema kao bilo koja zaboravljiva Netflixova romantična drama. Jedan je previše zaljubljen u svoju superiornost, a drugi na publiku gleda svisoka. Njihove priče nisu problem. Ono što im nedostaje dosad sam zvala 'srce': Ali ono što Lunanu izdvaja iz mediokriteta je 'istina'. Bez obzira na budžet, stil ili žanr, kada redatelj iskreno ispriča svoju priču, ona odjekuje preko granica i kultura.
U filmu Lunana, Ugyen Dorji (Sherab Dorji) zgubidan je koji sanja o odlasku u Australiju. Nevoljki je učitelj koji za kaznu dobiva premještaj u najdalju školu na svijetu u mjestu Lunana. Prepoznatljivo za žanr, Ugyen svoj put započinje u sukobu s obitelji i duri se na stanovnike Lunane. Čak na samom početku priznaje da ne želi biti tamo i da ne želi biti učitelj. Netipično za žanr, stanovnici Lunane ga ne suočavaju s njegovim greškama. Prihvaćaju ga točno onakvim kakav je. "Učitelj je osoba koja dodiruje budućnost," objašnjava jedan od učenika. Možda zbog toga imaju toliko vjere u njega.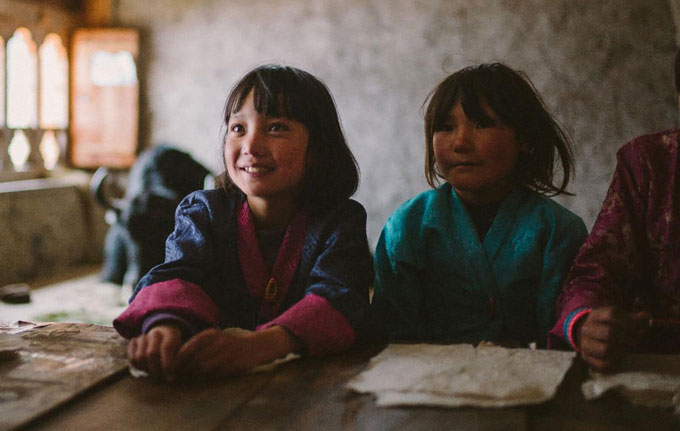 Naravno, što duže vremena provede s njima postaje dio zajednice i nauči ju poštivati. Redatelj to ne pokazuje tipičnim usporednim scenama gdje se vidi njegov napredak naspram kakav je bio u početku. Redatelj je puno pametniji od toga. Naznake daje tiho i nenametljivo pokazujući samo; na primjer, da je došla struja. Pred kraj, Ugyenova sreća zbog odobrene vize za odlazak u Australiju konkurira zadovoljstvu i osjećaju svrhe koji je pronašao u Lunani. "Nisam završio svoje lekcije," kaže tužno. Ali svi moramo nastaviti svoje putovanje prije nego što smo za njega potpuno spremni.
Lunana je film o zajednici i časti, prijateljstvu i ljubavi, ali i rastancima i sudbini. Farmeri Lunanae žele bolji život za svoju djecu, a Ugyen poželi njihovu jednostavnost. Mi se pitamo kako pronaći ravnotežu između to dvoje. I zato Lunana gađa ravno u srce. Njezin pisac i redatelj Pawo Choyning Dorji prikazuje proturječne težnje koje se na razne načine previru unutar svakog čovjeka, a zahvaljujući filmu nas povezuju s ljudima i na drugom kraju svijeta. Lunana nije nezaobilazni uradak svojeg žanra, ali je neporecivo i zdušno divan film.
OCJENA: