Možda najveća nepravda počinjena najnovijem filmu Park Chan-wooka nije njegovo neosvajanje Zlatne palme u Cannesu (na negodovanje mnogih kritičara) već njegov prijevod na hrvatski. Dvostruka prijevara (Heojil kyolshim, 2022) nije loš prijevod – koliko god se voljeli zgražati na hrvatske odabire naslova, ali odvraća pozornost od prave teme filma ili točnije – pretjerano se fokusira samo na jednu od tema.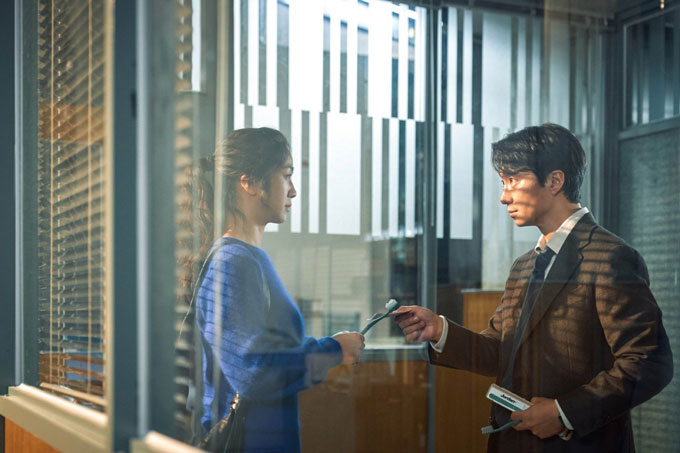 Dvostruka prijevara zaista je u suštini detektivska priča o umorstvu. Hae Jun (Park Hae-Il) najmlađi je postavljeni detektiv u Busanu. Pronicljiv je i predan svojem poslu. Pati od nesanice, pa nakon radnog dana uzima noćne prismotre. Hae Jun možda je zavidno uspješan detektiv, ali tolika opsesija poslom ne može biti dobra, zar ne? U priču ulazi Seo-Rae (Tang Wei) osumnjičena za ubojstvo muža. Ona je više misteriozna nego ožalošćena što Hae Juna posebno intrigira. Ovaj vrhunski detektiv sada želi razriješiti slagalicu koja je žena, da bi se pritom bio primoran sve bliže suočiti s pitanjem moralnosti svojih odluka.

Stil kojim je prikazana priča Dvostruke prijevare izričito ukazuje da je prepoznatljiva priča o detektivu koji predano traži ubojicu samo izgovor da lakše pratimo način na koji ju je Park odlučio ispričati. Mnogi kritičari (mnogo stručniji od mene točno) će film povezati sa Hitchcockovom Vrtoglavicom (Vertigo, 1958) i filmom noir i Hitchcock je jasan utjecaj pri Parkovom odabiru kadriranja, detalja, boja i uzoraka. Osim Vrtoglavice mogu se prepoznati i elementi Prozora u dvorište (Rear Window, 1952) i Začaranog (Spellbound, 1945), a ja sam povezala i Wong kar Waija. I dok svi ovi utjecaji pršte iz filma, Park im ne odaje izričiti hommage. On stvara nove fraze iz prije naučenih riječi. Dvostruka prijevara neviđeno je inovativnija nego puko ponavljanje.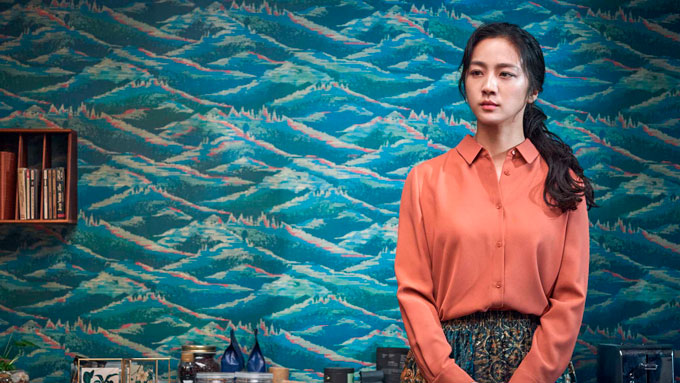 To je posebno vidljivo pri korištenju novih tehnologija. Park ih stavlja u prvi plan gdje se i nalaze u našim životima. Ekrani, poruke, točkice, strelice zauzimaju cijelo platno kao i pažnju glavnih likova. Ponovno, način na koji ih Park dodaje u priču nije nerazumljivo, ali nije ni uobičajeno. Svaki novi prijelaz, svaka promjena oštrine u kadru uzbudljivi su kao kad zagrizeš u gumeni bombon s kiselim šećerom. (Kaže li se to uopće tako?) I uživaš i zbunjen si i jedva čekaš sljedeći.

Zašto Dvostruka prijevara nije osvojila Zlatnu palmu, nije mi čudno. Iako bi gotovo svaka scena filma mogla biti mali masterclass o filmskim tehnikama, one ne zbunjuju gledatelja. Pomažu da Park svoju eteričnu priču energično i uspješno privede kraju. Ali kraj nije tipično odvlačenje zločinca u lisicama niti tragična smrt izdanog ljubavnika. Kraj je – ni sama ne znam što. Sviđa mi se da je zagonetka koju sama moram razriješiti, ali za osvajanje nagrada malo više konkretne katarze i posljedica činova nije na odmet.
OCJENA: