Šape pasje (The Power of the Dog, 2021) je prvi dugometražni film Jane Campion nakon 10 godina, a k tome i vestern. Recimo. Jer radnja se zaista odvija na zapadu Amerike, ali cijela je priča malo izvan faze s vesternima na koje smo navikli. Koliko me sjećanje služi u ovom filmu nema niti jednog pištolja, ali zato ima struje i, ako se ne varam, konversica.
Priča filma Šape pasje se poput omče steže oko udovice Rose (Kirsten Dunst), njezinog sina Petera (Kodi Smith-McPhee) i njezinog okrutnog novog djevera (za one neupućene poput mene – muževog brata) Phila (Benedict Cumberbatch). Phil je gnjevan na Rose što u je oduzela bratovu pažnju, a na Petera jer ga podsjeća na nešto što u sebi želi zatomiti. Inače, simbol užeta i omče suptilno će se provlačiti kroz cijeli film.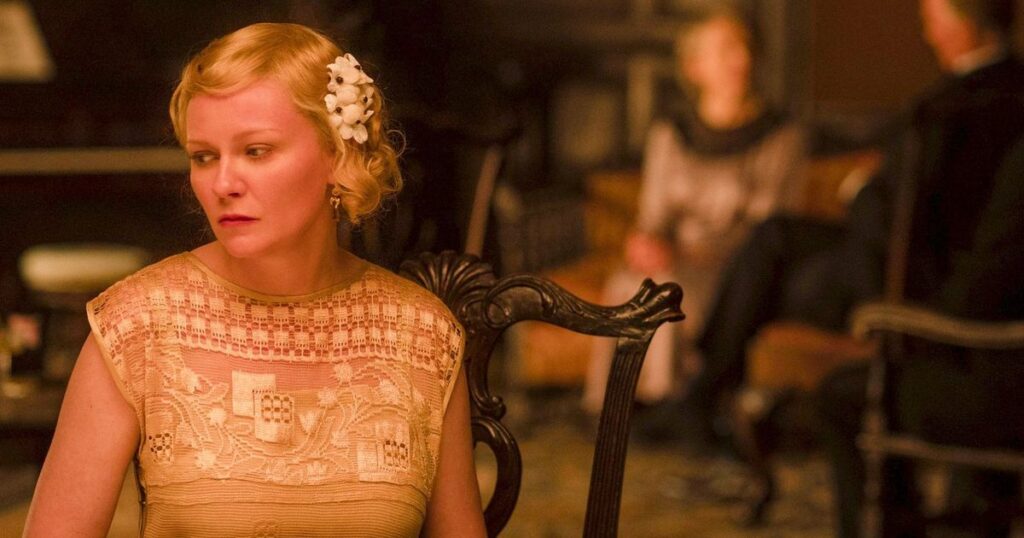 Zarobljena u kući unatoč velikom otvorenom prostoru koji ju okružuje, u Rose raste paranoja uzrokovana Philom. On je odlučan poniziti ju i na neki način prokazati svom bratu. Vrlo brzo Phil ne mora niti biti prisutan u prostoriji da bi se Rose izbezumila. A onda kada najavi svoju prisutnost zviždukom, Rose više ne zna u što da vjeruje. Kada se Peter i Phil zbliže, ona je na rubu sloma.
Šape pasje prožet je raznim simbolima i detaljima koji do kraja tvore kompaktnu cjelinu. Neke pozadinske priče nisu potpuno objašnjene, a mnoge nisu uopće izgovorene. Za tim niti nema potrebe. Glumačka ekipa na čelu s Cumberbatchom vješto potrebne informacije prenosi pogledima i pokretima. Za ostalo se pobrine redateljica odabirom kadrova koji jednoznačno pričaju priču.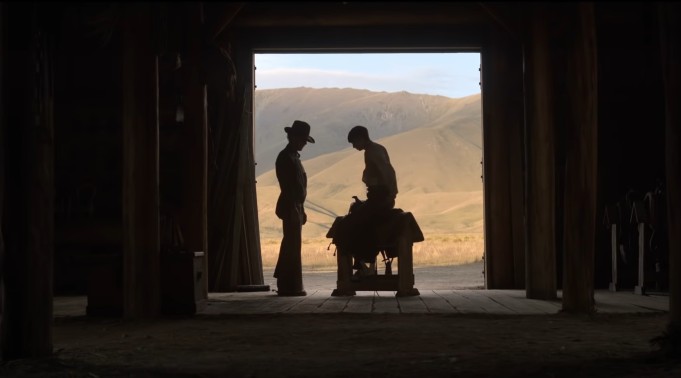 Velika je šteta što ćemo imati priliku ovaj film gledati samo na Netflixu. Postoji li uopće visokobudžetni vestern koji se ne bi trebao gledati u kinu? Krajolik koji uvijek za sebe nađe neku ulogu zahtjeva da ga se prostre po velikom platnu. Pa tako i ove novozelandske visoravni koje glume Montanu. Jane Campion svoj krajolik prikazuje kao da oslobađa, ali i da prijeti.
Ugodan, ispunjujuć i pitak neke su od riječi koje su mi prolazile glavom tijekom gledanja filma Šape pasje. Nikako lagan, ali zasigurno zavodljiv. Tek nakon što krene odjavna špica pojavljuje se riječ brutalan. Šape pasje i je brutalan film. Šokantno je to što on to ni u jednom trenutku ne skriva. Samo mi to previdimo zavedeni pričom i likovima.
OCJENA: