Nakon Dwayna Johnsona i Gal Gadot u Crvenoj tjeralici (Red Notice, 2021) i Ryana Renoldsa u Projektu Adam (The Adam Project, 2022), Netflix još jednom puca na status visokobudžetnog akcijskog magnata. Ovoga puta angažiran je Ryan Gosling kao Sivi čovjek (The Gray Man, 2022). Sivi čovjek sintagma je koja se koristi u tajnim službama kako bi opisala savršenog agenta – on se ne primjećuje, on se ne ističe. Nažalost, u ovom slučaju to vrijedi i za cijeli film.
Sivi čovjek zna što želi biti – akcijska komedija po uzoru na 80-e, a prikladna za 21. stoljeće. Samo što ne zna kako to postići. Umjesto da pleše na granici između uvjerljivosti i šarmantnosti, prečesto pretjeruje s nerealnim borbama i suhoparno tempiranim šalama.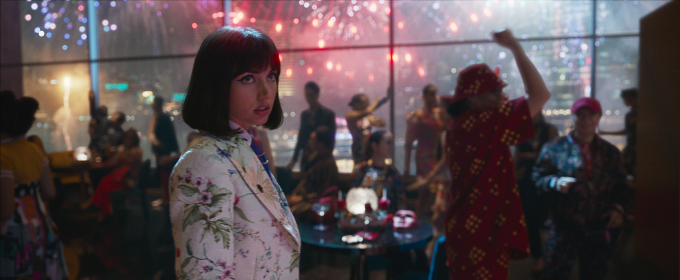 Goslingov lik Šest crpi inspiraciju iz previše utjecaja da bismo se mogli s njime suosjećati. Započinje poput Nikite – praktički nevin u zatvoru iz kojeg ga CIA regrutira kao doživotnog plaćenika. Referira se na Plaćenike (The Expandables) i Nemoguću misiju (Mission Impossible) sve u jednoj sceni, a zapravo želi biti James Bond. Zašto se zoveš Šest, pita ga štićenica. Jer je 007 bilo zauzeto odgovara.
Osim što je Šest pretjeran u svojoj milosti (ne želi izvršiti smaknuće jer mu je na putu dijete, slaba točka mu je prijateljeva nećakinja…), glavni negativac Lloyd (Chris Evans) je preuveličano zao. On ne preza od uništenja čitavog starog grada Praga, ubojstva policajaca, suradnika i djece. Očito mora biti toliki psihopat da bismo ga odvojili od njegove Marvel persone. A možda je to i namijenjeno kao šala? Nikad ne znam s Marvelom.
Ana de Armas jedna je od dvije žene u filmu Sivi čovjek i srećom između nje i Goslinga (još) nema romantične priče. Doduše, cijelo njezino postojanje u filmu je nerazjašnjeno. Ona kao da je prisutna da izgleda kao beba, pa onda razbije muškarce veće od sebe (baš kao i u puno zabavnijoj ulozi u novom Bondu). Druga prisutna žena je pomoćnica korumpiranog CIA službenika čija je jedina svrha da drži prodike. Rijetko sam gledala film u kojemu je osoba koja ne bi trebala biti zlikovac toliko iritantna.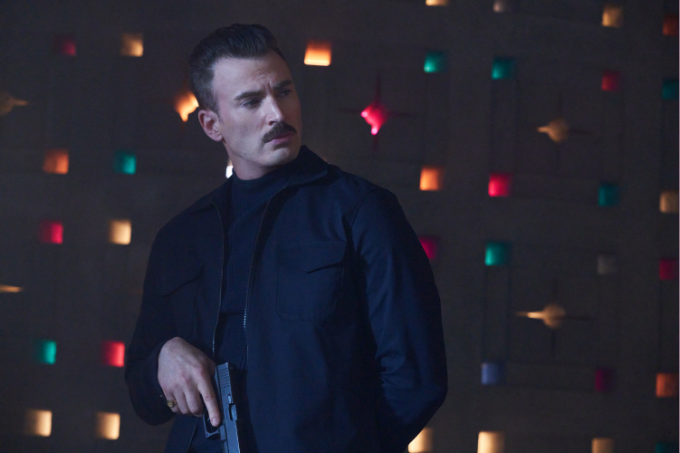 U filmu postoji i treća žena, tj. djevojka čija je svrha da ju muškarci spase. Ona je poput lakmus papira za dobrice. Ne samo da je oteta kao u filmu 96 sati (Taken, 2008) nego ima i slabo srce pa je briga za njezin život dvojaka. I bez obzira na vanjske opasnosti, postoji potreba da ju se posebno štiti.
Film Sivi čovjek temelji se na Goslingu i njegovom bezizražajnom pogledu koji su ga proslavili u filmovima Vožnja (Drive, 2011) i Samo bog prašta (Only God Forgives, 2013). To je šteta, jer priča nije dovoljno snažna da taj izbor opravda. Ili je priča trebala biti uvjerljivija ili je Gosling trebao biti šaljiviji. U svakom slučaju, intrigantan potencijal uništilo je uguravanje svih poznatih, već isprobanih formula. A ispao je – bućkuriš.
OCJENA: