I na drugi dan Zagrebačkog filmskog festivala iz nekog razloga predbilježila sam za samo dva filma. Ako posustajem već drugi dan onda me zbilja malo sram. Vidjet ćemo što mogu do kraja festivala učiniti po tom pitanju. Ipak, bez obzira na broj, u utorak sam na festivalu pogledala zasad meni najbolji film iz programa – film Garbura.
Kratki osvrt o filmovima drugog dana pročitajte u nastavku. Recenzije na engleskog bit će na Film Fest Report.
GARBURA (2022)
Garbura ima tu čast da osim što je dugometražni prvijenac redatelja Josipa Žuvana je i razvijan u klopu radionice Moj prvi scenarij na Zagreb film festivalu. To je posebno pohvalno kada se uzme u obzir da je Garbura ispala odličan film koji prati suživot dviju zaraćenih obitelji u malom mjestu.
Ono što Garburu izdvaja kao poseban film je Žuvanovo razumijevanje dubinskog uzroka napetosti u odnosnima među likovima. Zbog toga površne razmirice koje isplivaju na površinu ne odaju dojam kao da su napisane na nekoj scenarističkoj vježbi već su istinski prepoznatljive. Posebne lovorike idu dvojici mladih glumaca Floiglu i Ercegoviću Gracinu koji su svoje likove odglumili bez, kako bi rekli Englezi, iti jedne vlasi u krivo.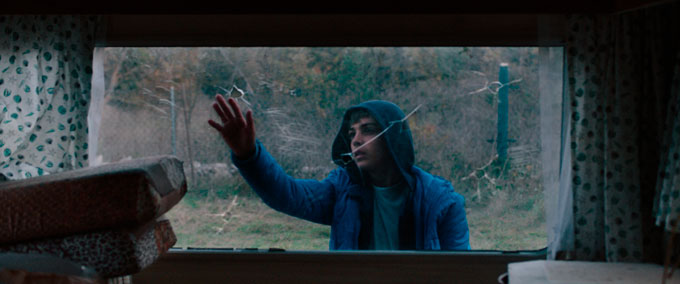 KORZET (CORSAGE, 2022)
Izgleda da je Sisi još uvijek aktualna. Kino Kinoteka bilo je popunjeno do vrha publikom željnom fikcionalnog prikaza života kraljice Elizabete Austrijske u filmu Korzet. Vicky Krieps odlično preuzima odgovornost nad svojom ulogom. Čini mi se da umjesto da poštuje neke prihvaćene činjenice o Sisi, bespoštedno gradi lik iz sebe.
Kao drama o ženi zarobljenoj u konvencije koje joj ne odgovaraju ili kao nekakva erotsko-romantična priča o plemkinji, Korzet je čisto OK. Kao neko dublje istraživanje ženske psihe, Korzet posustaje. Dijeli mnoge motive s prošlogodišnjom Spencer, ali ih ne istražuje dovoljno agresivno. Ali publici to nije smetalo. Uživali su u kraljičinoj borbi s hranom, srednjem prstu i ovisnosti u heroinu. Meni je bio – onako.