Četvrti dan festivala prilično lagano. I ako ćemo iskreno, pomalo mamurno. Em sam dan prije iz nekog razloga zaružila do dva ujutro. I to pred TV-om. Em je bilo toliko sparno i zagušljivo da mi je u tramvaju skoro pozlilo. Plan je bio duži dan, ali na kraju sam pogledala svoj prosjek – dva filma. Pa nije ni to za baciti.
JOYLAND (2022)
Ako na filmu piše da je iz Pakistana, već sam zaintrigirana, a film Joyland je i prvijenac redatelja i scenarista Saima Sadiqa. U ovom filmu Haider je glavni objekt sprdnje u obitelji. Već dugo je nezaposlen, pa pomaže šurjakinji Nucchi s kućanskim poslovima i djecom. Njegova žena Mumtaz ima svoj posao u kojem uživa i u kojem je dobra. Obiteljski prijatelj Haidera preporuči za unosan posao, ali ne i posao kojim bi se Haider hvalio. Ipak, postaje plesač ansambla Bibe – erotske trans plesačice.
Status osoba unutar obitelji time se preraspoređuje i Haider se pomiče prema vrhu, a Nucchi treba nekoga da joj pomogne. Ta upitna čast pripadne Mumtaz koja više ne mora raditi. Iako je Joyland priča o osjećajnom muškarcu koji se zaljubi u plesačicu Bibu, svjesno ili nesvjesno, taj je film najviše o ženama. Čak i onda kada se ne bavi izričito odnosima između šurjakinja, dotiče se njihovih ambicija, seksualnosti i društvenog položaja. Da se manje fokusirao na ono što će šokirati i više na ono latentno koje svi pokušavaju ignorirati, Joyland bi bio pravo remekdjelo.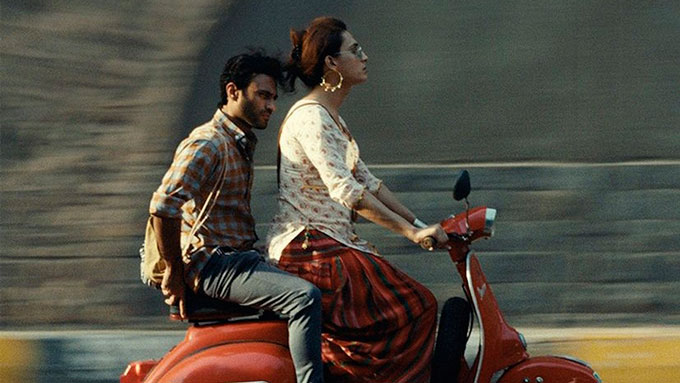 STRIC (2022)
Evo opet mene. Rekli bi u novinama – ponovno oplela o hrvatskom filmu. Srećom, pa ne pišu o meni u novinama.  Nažalost, film Stric nije mi ponudio ništa vrijedno hvale. Iako postavlja uvjete za zanimljivu radnju – stariji gospodin svako jutro dolazi u obiteljsku kuću gdje ga čeka Božićni ručak. Taj dan, kao uvježbane scene kazališne drame, ponavlja se iz dana u dan.
Problem koji imam s ovim filmom nije toliko u zapletu niti u hladnim izvedbama. Nije čak ni u zvuku koji reže bubnjiće (i ne, nije do kina jer niti jedan drugi film u Tuškancu nije tako zvučao). Moj problem s ovim filmom je isti kao i s mnogim hrvatskim filmovima. Tema problematizira manjkavosti društva u kojem živimo, ali nije razrađena na način da pruži oštru kritiku. Neprestano se čini kao da je tu kako bi se autori i publika tapšali po ramenu govoreći: hehe koliko smo mi pametniji od ovih na platnu. Umjesto da je pronicljiv i suosjećajan, film je ciničan i podcjenjujuć i ruga se društvu. S time da su glumci u tome polovično kao da se ne žele potpuno prepustiti viziji priče iz straha od izrugivanja, neuspjeha ili povrede ega. To dovodi do toga da je cijela situacija od početka neuvjerljiva. A onda ostaje pitanje zbog čega bismo ju trebali gledati.