Za film Žene razgovaraju (Women Talking, 2022) mnogi su – uključujući i mene – prvi put čuli tek kad je nominiran za Oscara. To nije nužno neobično. Desi se da neki film proleti ispod radara i osvane na nominacijama. Ali rijetko se desi da ga ne zamijete kritičari. I sumnjivo je kada se radi o jedinom filmu koji je među nominiranima režirala i napisala žena. Smrdi na stavljanje kvačica reda radi.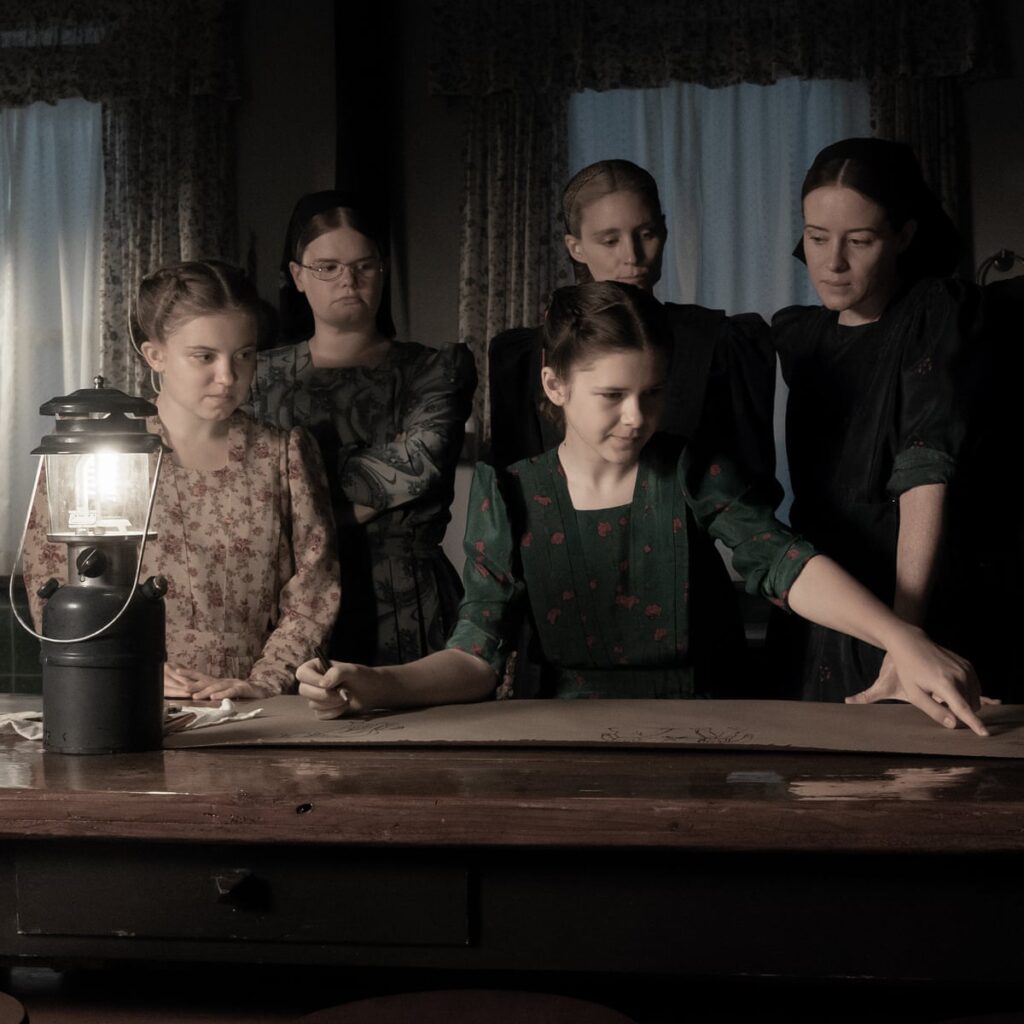 Razočaravajuće je da se cijeli film Žene razgovaraju čini kao da želi popikati što više kvačica na prikaz ženskih života. Evo još jedan film u kojem su žene silovane i podređene svojim nadmoćnim muškarcima. Slično kao i u Sluškinjinoj priči (The Handmaid's Tale, 2017–), one su neobrazovane, iskorištavane i prikovane u svoj izolirani svijet. Ali, naravno, ne bismo imali što gledati da se one ne žele izboriti za bolji svijet.
I tako nas film zatvara u štagalj u koji su se izdvojile predstavnice žena u zajednici gdje one milo i ponizno razglabaju o svojim opcijama. Žele li ostati u selu i boriti se protiv muškaraca za svoja prava ili žele otići. Nažalost, ova debata nema toliko energije koliko i zatvorena porota u Dvanaest gnjevnih muškaraca (Twelve Angry Men, 1957). One su ponizne, slabašne, rijetko viču, a i za to se ispričaju. U njima nema individualističkog i herojskog žara. One, vođene vjerom u Boga i oprost, teška srca razmatraju trebaju li napustiti svoju zajednicu serijskih silovatelja i pedofila.
Žene razgovaraju za svoj zaplet ima pokriće u tome što je baziran po istinitom događaju. Ni dvadeset godina nije prošlo otkad se unutar jedne ultra-religiozne zajednice otkrilo da muškarci iz zajednice žene drogiraju i brutalno siluju. Na tu vijest spisateljica Miriam Toews zamislila je kako bi mogao izgledati tok vijećanja tih žena. Ono što je prikazano na ekranu izgleda kao snimka kazališne predstave. A i replike su izrečene na pomalo kruti, kazališni način.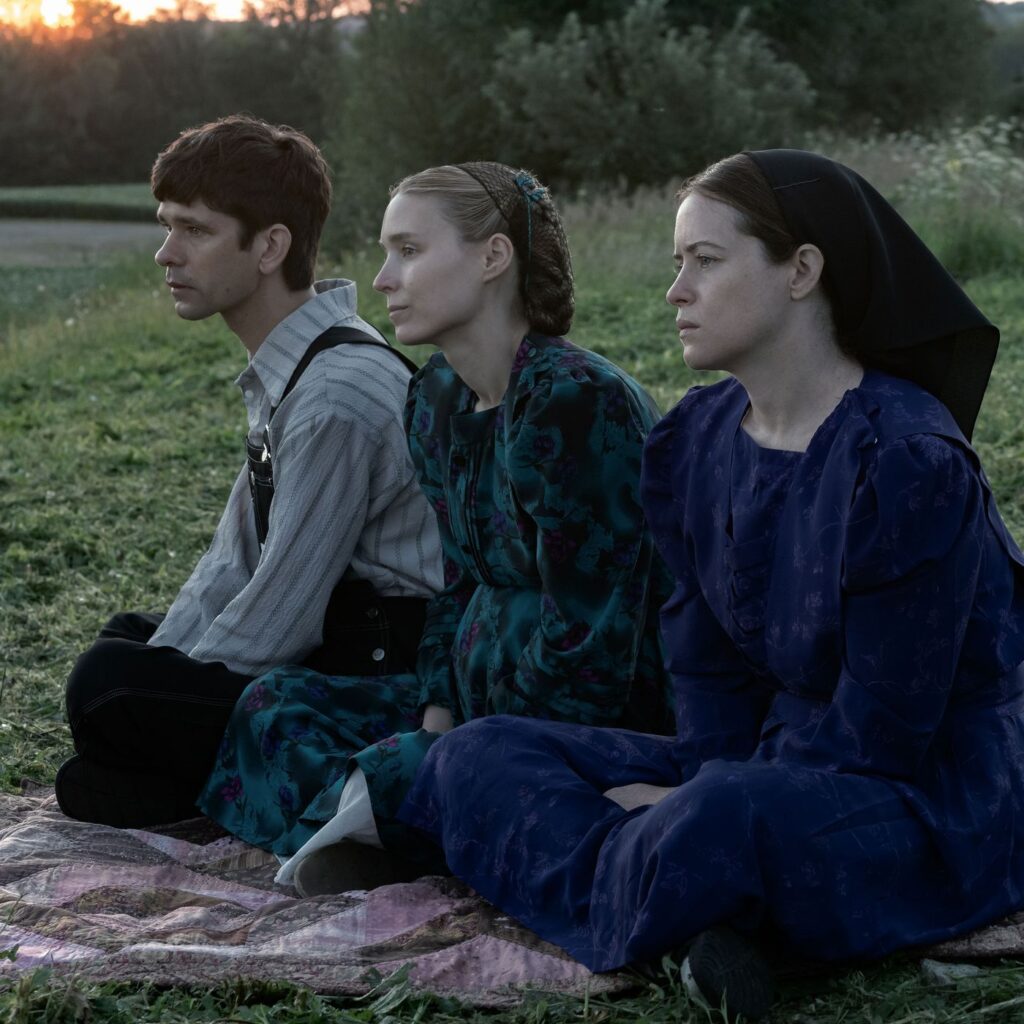 Redateljica Sarah Polley priču žena Menonitske zajednice obavija u tonove sepije kao da se radi o starim fotografijama. Kada razgovor stane, krajolik preuzima centralnu poziciju. Igra djece u poljima dobiva idiličan ton, a zalazak sunca djeluje poput pilule za smirenje. Umjesto da svojim redateljskim tonom prikaže suvremenost priče (koja to i jest), ona priči čini medvjeđu uslugu. Gledatelju dopušta da se izdvoji iz tog društva, iz tog vremena, iz njihovih patnji. Ipak se to dogodilo u nekoj zabačenoj religijskoj komuni. To se nikada ne bi dogodilo u Europi, zar ne?
Žene razgovaraju sigurno želi biti relevantan suvremeni film koji, ako ništa drugo, služi kao testament nepravednim napadima i mučenjima brižnih žena jedne zajednice. Ali ako njihova priča treba služiti kao zrcalo, pa i osuda patrijarhata u cijelosti, potrebno je osmisliti nove slike, nove replike i aktivnije osobnosti. Ovako je to samo još jedno mučno svjedočenje koje je lako otpisati, pa tako i zaboraviti.
OCJENA: