Recenziju na rusku mini-seriju Ana Karenjina – Priča Vronskog koja se u osam nastavaka prikazuje na HRT3 napisat ću kao što sam o njoj donijela sud – preuranjeno. Usudit ću se dati joj ocjenu na pola prikazane serije jer priču o Karenjinoj znam dovoljno dobro, a i pogledala sam dovoljno verzija da mogu tako samopouzdano govoriti. Uostalom, uzbudljivo je napokon dobiti priliku promatrati kako rusi interpretiraju i ekraniziraju kultno djelo svoje književnosti.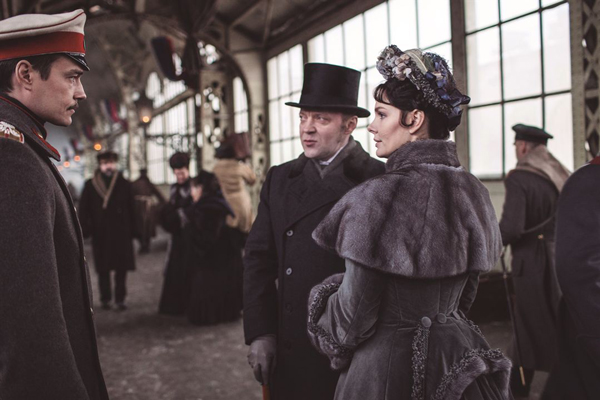 Čuti Anu kako govori na ruskom i Vronskog dok objašnjava dubinu svoje ljubavi dobiva neku posebnu težinu. Zamalo da možete osjetiti toplinu žara kojim Ana i Vronski gore prema neizbježnom kraju. Prostorije u kojima prebivaju kraljevski su grandiozne, a sudbonosni bal kao da je preslikan iz neke britanske gregorijanske dramske serije. Serija je time prilagođena gledatelju i očekivanjima koja ima od jedne povijesne serije i moram primijetiti, ruska produkcija ničime ne zaostaje.
Odabir glumaca je tradicionalno prikladan. Elizaveta Bojarskaja samozatajno je privlačna i prigušeno vatrena kakva Ana Karenjina i treba biti. Njezina priča započinje kada je ona zadovoljna i ugledna članica visokog društva da bi se do kraja i njezina ljepota i njezina vatrenost u potpunosti oduzeli kontroli na njezinu štetu. Maksim Matvejev kao Vronski također nije ni po čemu izdvojiv od nekog drugog oficira. Ljubav prema Ani budi u njemu markantnu pojavu u koju izrasta.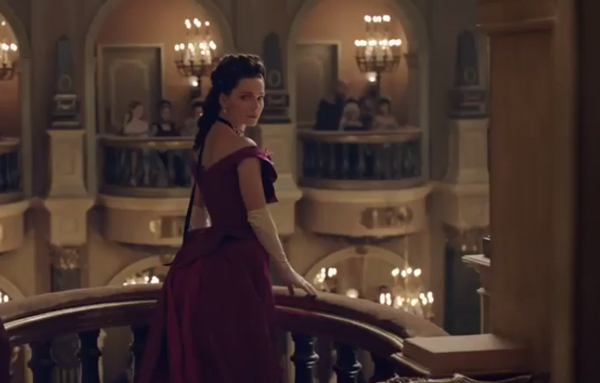 Na prvi pogled – sve po špagi, pa da ne bude dosadno – umjesto paralelne priče o sramežljivim ljubavnicima Kitty i Levinu u ovoj se verziji paralelna radnja odvija u budućnosti, a ranjeni Vronski se oporavlja u poljskoj bolnici u Kini. Mah, dosadno – pomislila sam – ne da mi se gledati kako on depresivno pati za Anom i onda nauči kako prihvatiti njezinu smrt uz pomoć budizma ili nešto slično.
To je bila moja prva greška. Priča Vronskog puno je uzbudljivija opcija. Vronski se u poljskoj bolnici susreće s Aninim sinom Sergejem. On se svoje majke jedva sjeća, pa sad ima pregršt osjetljivih pitanja za Vronskog – vrhunski način da se osvježi ova prožvakana klasična priča. Ove paralelne radnje se napinju i popuštaju u dobro odabranim omjerima. Oni koji znaju kako će se originalna radnja dalje odvijati ipak jedva čekaju vidjeti što li će mladi Sergej izvući iz Vronskog i kako će to utjecati na njih dvojicu.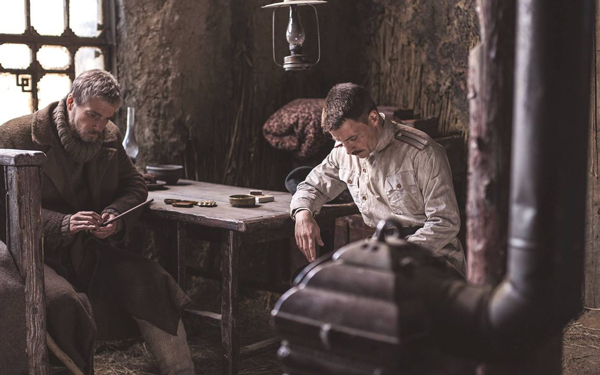 Ovako unaprijed, na petoj od osam prikazanih epizoda, vjerujem da je Ana Karenjina – Priča Vronskog temeljito promišljen uradak koji će zadovoljiti okorjele obožavatelje romana, ljubitelje povijesnih serija kao i pokoje turiste u potrazi za osjećajnom ljubavnom pričom.
OCJENA: