Naravno da sam htjela pogledati film čiji je slogan: Russell Crowe je – Bijesan. Bio je to jedan od prvih filmova na kinorepertoaru nakon zatvaranja uzrokovanog pandemijom. Kako je Crowe poznat po svojim ispadima bijesa, svidjelo mi se to plesanje po rubu doličnosti. Pogotovo jer je Crowe morao pristati na takvu poveznicu. Ali film je trebao doći na Cinestar TV da bih ga ipak pogledala.
Slogan filma Bijesan poprima još zlokobniji smisao ako se bliže prevede s engleskog unhinged koja doslovno znači otkvačen, a u prenesenom smislu poremećen. I zaista Russell Croweov lik u filmu Bijesan (Unhinged, 2020) je poremećeni sociopat čija priča započinje ubojstvom bivše žene i njezinog drugog muža, pa onda vožnjom po gradu u zastrašujućem terencu krvave košulje dok čeka na "policijski potpomognuto samoubojstvo".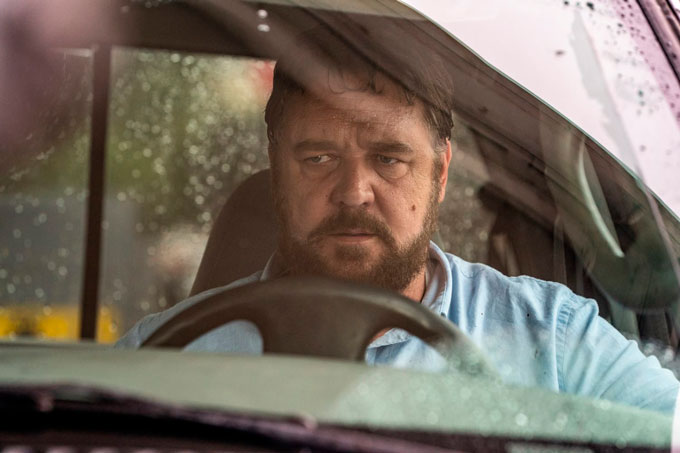 S druge strane priče imamo mladu Rachel (Caren Pistorius) koja je u procesu razvoda. Osim što je po novom i samohrana majka, brine se i za brata i njegovu napornu curu. Život joj baš nije sređen što vidimo po tome da prespava vrijeme da sina odvede u školu i zbog kašnjenja gubi glavnu klijenticu. A onda iz frustracije potrubi Russellu Croweu. Postavljena priča zasad je još uvijek zadovoljavajuće zabavna. Da vidimo kako će bijesni Russell Rachel pokazati što znači imati loš dan. Nema dovoljno kokica za ovako glupavi film.
Ali Bijesan je film koji svoju nasilnu premisu shvaća previše ozbiljno i svom glavnom liku i sociopatu pridaje previše važnosti. Crowe postaje serijski ubojica jer želi Rachel dokazati kakva je krava što iskorištava muškarce, pa ih odbacuje. To je interpretacija sociopata, ali priča nam ne daje jednoznačne tragove da nije u pravu o Rachel. Što znači da film donekle opravdava Crowea kad brutalno ubija Rachelinog prijatelja i šogoricu, a brata gotovo prebija na smrt.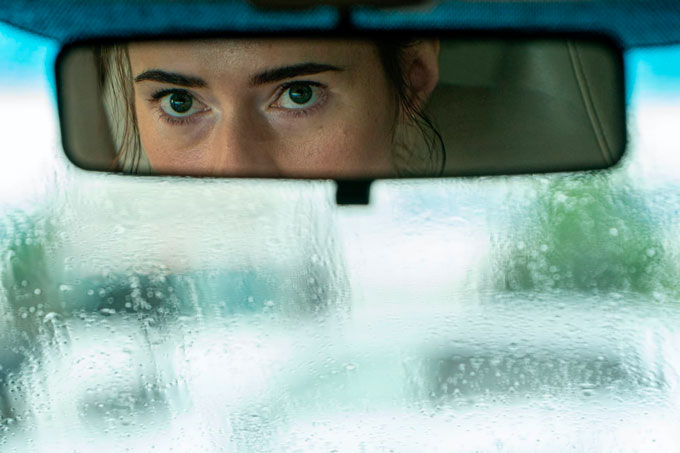 Film Bijesan brani svog protagonista (imenom samo Man) i na samom kraju kada Rachel eto nakon eliminiranja nasilnika ide sa sinom u posjetu bratu u bolnicu. Ispred nje iskoči auto, a ona stavi ruku na trubu, čeka i predomisli se. "Dobar odabir," pohvali ju sin. Dobar odabir? Kao da je kriva ona, a ne pretenciozni egoistični nasilnik Man.
Da Russell Crowe nije toliko uvjerljivo sadističan i da njegov ubojiti pohod nije uvjerljiv, možda bi Bijesan bio samo zaboravljiv ljetni film. Ali ovaj film je neodgovoran u odabiru svog glavnog negativca, u svom razvitku priče i u svojim porukama. A k tome nas ničime ni ne zainteresira svojim plošnim likovima tako da sam cijeli film, umjesto da navijam da ubojica uspije ili da se Rachel spasi, navijala da film već jednom završi.
OCJENA: