Možda je najbolje da odmah upozorim sve ljubitelje svijeta Osvetnika da im se moja recenzija Crne udovice (Black Widow, 2021) vjerojatno neće svidjeti. To je u redu – ni meni se ne sviđa svijet Osvetnika. Sviđa mi se, doduše, Scarlett Johansson i volim akcijske filmove. Dakle, nema razloga zašto mi se ne bi svidjela i dugo očekivana Crna udovica, zar ne?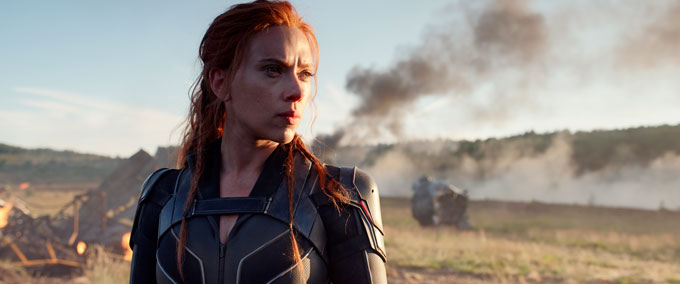 Nažalost, odgovor je ne. I to od gotovo samog početka kada Nataša Romanoff na mračnoj cesti prema udaljenom mjestu naleti prvo na eksploziju, a onda na zastrašujućeg Poslodavca (Olga Kurylenko) s kojim vodi prvu veliku bitku. Poslodavac je neka inačica Terminatora T-1000, ali Nataša ga se riješi uz malo muke. Štoviše, preživi jeziv napad i uspije se domoći Budimpešte gdje radnja zaista počinje.
U Budimpešti susreće svoju "sestru" Jelenu (Florence Pugh) gdje se ponovno bore protiv nemoguće nadmoćnog neprijatelja i uspiju pobjeći. Pa izbave svog "oca" (David Harbour) iz zatvora i posjete svoju "majku" (Rachel Weisz) koja ih uz pomoć odglumljene izdaje dovodi do glavnog negativca Dreykova (Ray Winstone). Tamo su na početku svi u naizgled smrtnoj opasnosti, ali uz pomoć sjećanja, sakrivenih slušalica, eksplozija i mnogo tučnjava ipak uspiju pobijediti Dreykova i osloboditi agentice kojima upravlja. I onda i nakon što je glavni negativac ubijen ima još opasnih scena i tučnjava.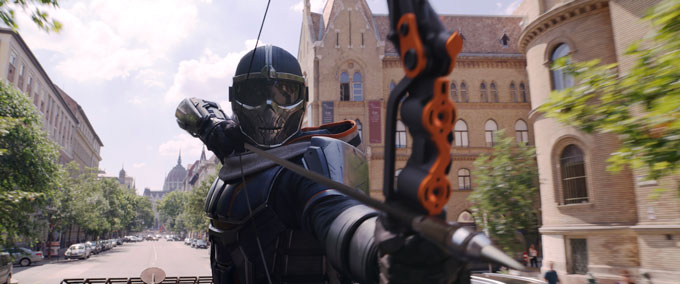 Nemojte me krivo shvatiti – volim filmske borbe i velike eksplozije. Problem kod Crne udovice je što se ne bojim niti za jednog lika. Likovi su se otpočetka pokazali kao moćni i nepobjedivi, a njihove karakterizacije kao da su barbarski Rusi sa neprikladnim smislom za humor nisu pomogle da se uz njih vežem. Zbog toga je svaka scena borbe i tučnjave samo dosadna razbibriga dok se čeka sljedeći zaplet.
Nije mi bez veze Batman najdraži superheroj. Osim što se njegova ranjiva ljudska strana prikazuje uz pomoć traumatične prošlosti i pokušaja da ostvari neku vrstu povezanosti s drugima u sadašnjosti; zlikovci protiv kojih se bori uvijek su naizgled dovoljno nadmoćni da se barem nakratko zabrinem za njegovu sigurnost.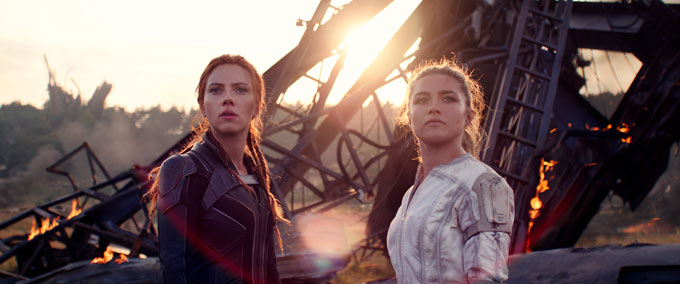 Crna udovica mi je najsličnija filmu Superman: Čovjek od čelika (Man of Steel, 2013). U završnom činu tog filma Superman razruši grad u bitci s Generalom Zodom. A ja se ni u jednom trenu ne bojim da će izgubiti. Pa on je super-čovjek. Može se mlatiti do besvijesti, ali ne može izgubiti. Crna udovica možda savršeno pristaje u svijet Osvetnika, ali kao samostalan akcijski film ima previše akcije – akcije radi.
OCJENA: