Hit prošlogodišnjeg Sundance-a, Djevojka koja obećava (A Promising Young Woman) redateljski je prvijenac Emerald Fennel koja ujedno potpisuje i scenarij. Bez da odam premisu koju ćete nažalost vidjeti na početku svake kritike, reći ću ovoliko: Djevojka koja obećava film je o tome kako se Cassie – naša naslovna junakinja – nosi s traumom.
Ali nemojte pomisliti kako je ovaj film traumatičan. Pomalo suprotno – Djevojka koja obećava je pastelna fantazija glavne junakinje koja pokušava pronaći poštovanje i dobro u sumornome svijetu. Kada to ne nalazi, ona pronalazi način kako se osvetiti onima koji ju pokušaju iskoristiti.
Fennel je ovo prvi dugometražni film, pa je prerano govoriti o redateljičinom stilu. Ipak, Djevojka koja obećava pršti individualnim koloritom koji ne možete ne primijetiti. Film je vizualno pamtljiv i dojmljiv, pa priča zalazi u ekstrem koji nas podsjeća da nije stvarna, ali bi mogla biti. Djelomično možda možemo i priželjkivati da jest. Djevojku koja obećava kao da je napravio ženski Tarantino, a time ne mislim na stotine lešina i kante krvi.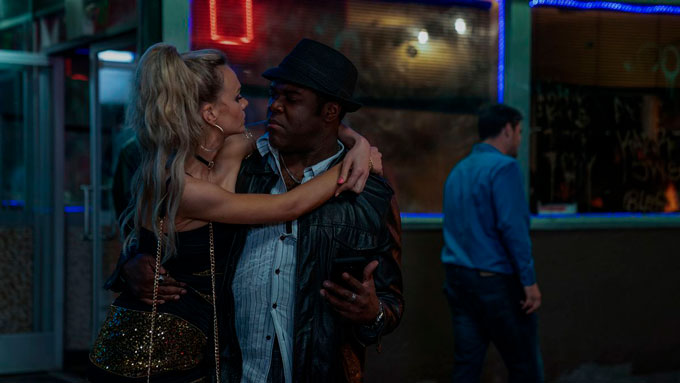 Najbitniji element filma je njegov brutalno realističan skoro pa citirajući prikaz uvriježene ideje o ženskoj privlačnosti – ako je prisutna, spremna je na sve. Upravo to mišljenje zapisano u kamen suvremenog društva Carey Mulligan u ulozi Cassie pokušava promijeniti. Muškarcem za muškarcem.
Cassine metode osvete su zastrašujuće utoliko što se njima samo naznačuje "ono najgore" što bi se njezinim žrtvama moglo dogoditi. Kao što je "ono najgore" naznačeno muškim postupanjima prema njoj. Djevojka koja obećava je prikaz stare izreke: "Muškarci se boje da će im se žene smijati, žene se boje da će ih muškarci ubiti."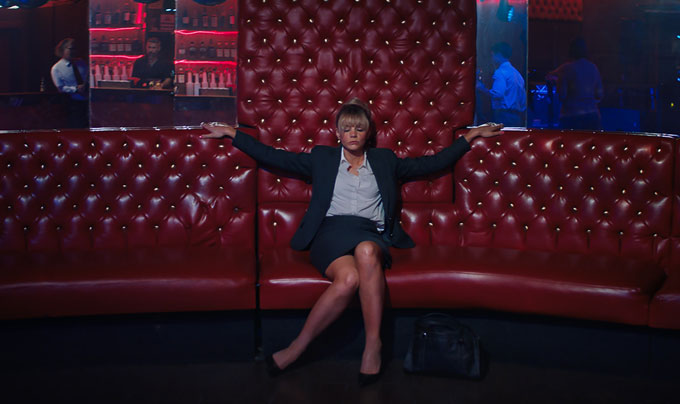 Ona sama nije hladna kao stijena. Cassie želi biti dio drušva i usrećiti sebe, svoje prijatelje i svoje roditelje. Kad se u njezin život vraća Ryan – bivši kolega s faksa, ona mu daje drugu priliku, čak i kad se prema njoj ponaša kao i svaki drugi razočaravajuć muškarac. Ali zajedno s Ryanom vraćaju se i akteri u traumi koja je obuzela Cassie. Cassie sada može započeti veliku završnicu svog osvetničkog pohoda.
Svi se kritičari slažu da film pati od neujednačenog tempa što je velika šteta. Ova je priča inovativna, prisna, intrigantna i potrebna. Baš kao što je potreban i parodičan način na koji je ispričana. Zato neodređenost nekih scena i zadržavanje na nebitnim vizualima toliko frustrira.
Sve u svemu, Djevojka koja obećava zaista obećava. Nije savršena, ali i dugo nakon završetka potiče na razgovor i promišljanje. Nije za propustiti.
OCJENA: