Zamišljam da su Netflixovi PR-ovci i drugi zaposleni na stvaranju serije Ginny & Georgia mjesecima likovali u tami slušajući kako se njihovu novonajavljenu seriju uspoređuje ili kritizira kao plagijat kultnih Gilmoreica. Ipak je objavljena premisa da mlada samohrana majka dolazi u idilično mjesto gdje gradi svoj novi život sve dok ju prošlost ne sustigne.
Mnogi, uključujući i mene nisu mogli previdjeti sličnosti između slobodoumne teen mame Georgie i neukrotive Lorelai koje su svojim kćerima više najbolje prijateljice nego stroge majke. Pobogu, pa čak im i imena počinju slovom G kao i Gilmoreice. E, pa od početne scene – ukoliko su Ginny & Georgia ikad bile inspirirane Gilmoreicama – postaje jasno da one s Lorelai i Rory ne prebivaju ni u istom svemiru.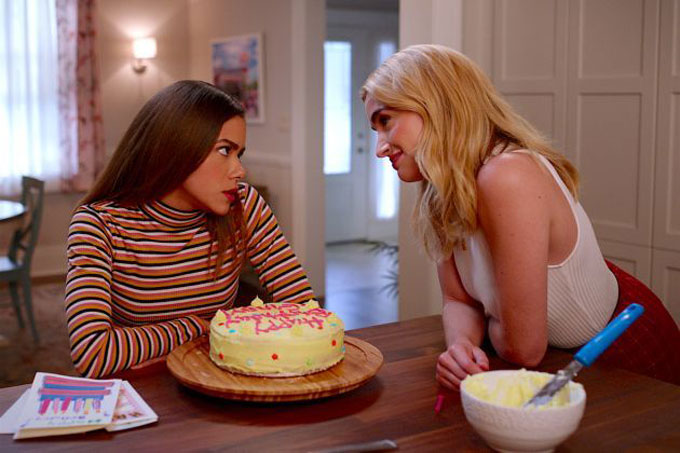 U recenziji za Guardian, Lucy Mangan smatra da su Ginny & Georgia spoj Gilmorieica i Očajnih kućanica koje nikada ne bi trebale osvojiti niti jednu postojeću televizijsku nagradu. A onda opet, smatra da se za ovu seriju treba osmisliti posebna kategorija Najapsurdniji zabavni program koji nasmijava koju Ginny & Georgia apsolutno zaslužuje osvojiti.
S tim se mišljenjem lako mogu složiti. Ginny & Georgia bave se i ozbiljnim temama – SVIM ozbiljnim temama koje možete zamisliti: temama klase, financija, boje kože, rodne, rasne i druge pripadnosti, zlostavljanja i samoranjavanja, ubojstva i ponovnog početka, prave ljubavi i pravog prijateljstva, maltretiranja i ambicije kao i još mnogo njih koje sam zasigurno zaboravila spomenuti.
A onda s druge strane, zahvaljujući izražajnom i slatkom licu Brianne Howey u ulozi majke Georgije kojim dodaje sapunicu na sapunicu serija često pleše na granici farse. Ne dajte se obeshrabriti! U neobavezan svijet Ginny & Georgije prodiru i ozbiljni problemi, ali osjećaj koji ostaje nakon gledanja je lagan i lagodan – kako san usred čitanja ljubića na plaži.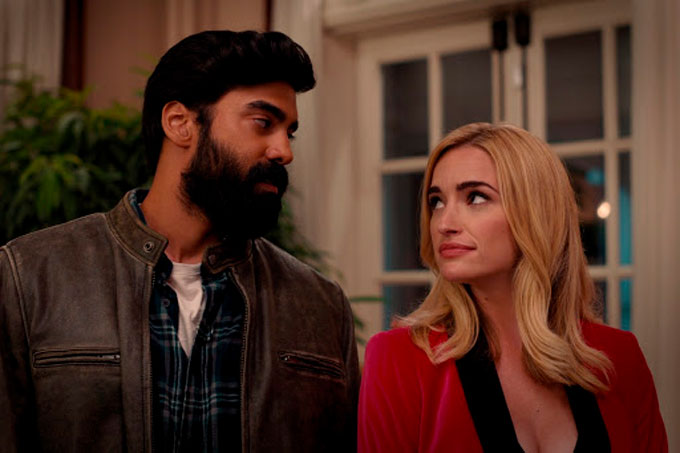 Jedna od dirljivijih niti priče, koju inače ne preferiram, su Georgina sjećanja na mladost koja nam objašnjavaju njezin život i kako se našla u gradiću Wilbury. Život mlade Georgije je veliko upozorenje za vedru i snalažljivu – odraslu Georgiju koja živi u strašnoj sjeni svoje mladenačke nemoći. Ugodno je gledati koliko je napredovala i navijati za sve njezine nepromišljene poteze samo da se izbavi iz kandža prošlosti.
Odnos majke i kćeri u seriji Ginny & Georgia manje je izražen nego u Gilmoreicama. U svakom slučaju Georgia je više svjesna svoje uloge kao majke nego Lorelai. Lorelai i Rory bile na zajedničkom putu i sukobi bi se događali kada bi jedna od njih s njega skrenula, dok Ginny svoj život vodi neovisno o majci i njihovi se putevi ponekad sudaraju.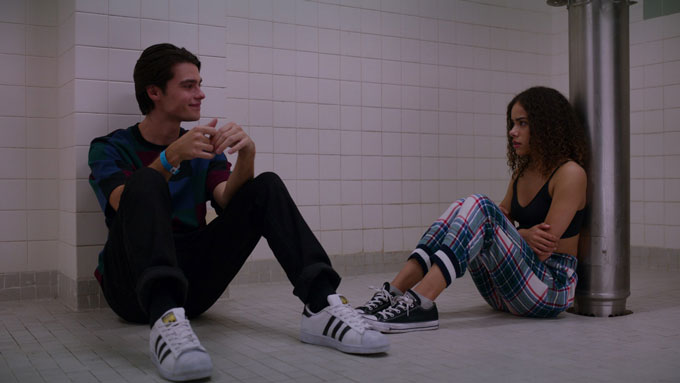 Još ću posebno spomenuti i mlađeg brata Austina (Diesel La Torraca) koji je više impresivan doseg scenarija nego glume. Austin je presladak i mio i uljepša svaku scenu u kojoj se pojavi. A najbitnije – nije stereotipiziran u jedan od onih napornih likova koji su odrasli misaoni ljudi zarobljeni u formi djeteta koji razrješavaju probleme svojih roditelja i to bi nam trebalo biti simpatično. Austin se ponaša prikladno za svoju dob i to ga čini neodoljivim.
Mozak na pašu pada mi na pamet za opis serije Ginny & Georgia, ali to nije prikladan termin. Ova je serija za dušu na pašu. Ginny & Georgia nije glupa serija – ona je ciljano neobavezna, zabavna kada to želi biti – i tjeskobna u jednakoj mjeri. Moj apsolutni favorit za opuštanje u ova teška vremena.
OCJENA: