Uvijek mi je drago pogledati Joaquina Phoenixa u kinu. Ipak mi imamo kako to kažu na engleskom: "povijest". Tj. ja imam povijest, a Joaquin ima život. O njegovoj karijeri već sam pisala na blogu i prekrasno je vidjeti da je postao – ako ne staložena, onda punija ličnost. Takav je i u svom najnovijem filmu u kinima Idemo, Idemo (C'mon. C'mon, 2021).
Film Idemo, idemo već se na prvu ističe jer je sniman u crno-bijeloj tehnici dok je po pitanju priče prilično tradicionalan. Redatelj i scenarist Mike Mills prikazuje ju s estetskim dozama koje me podsjećaju na eksperimentalni film.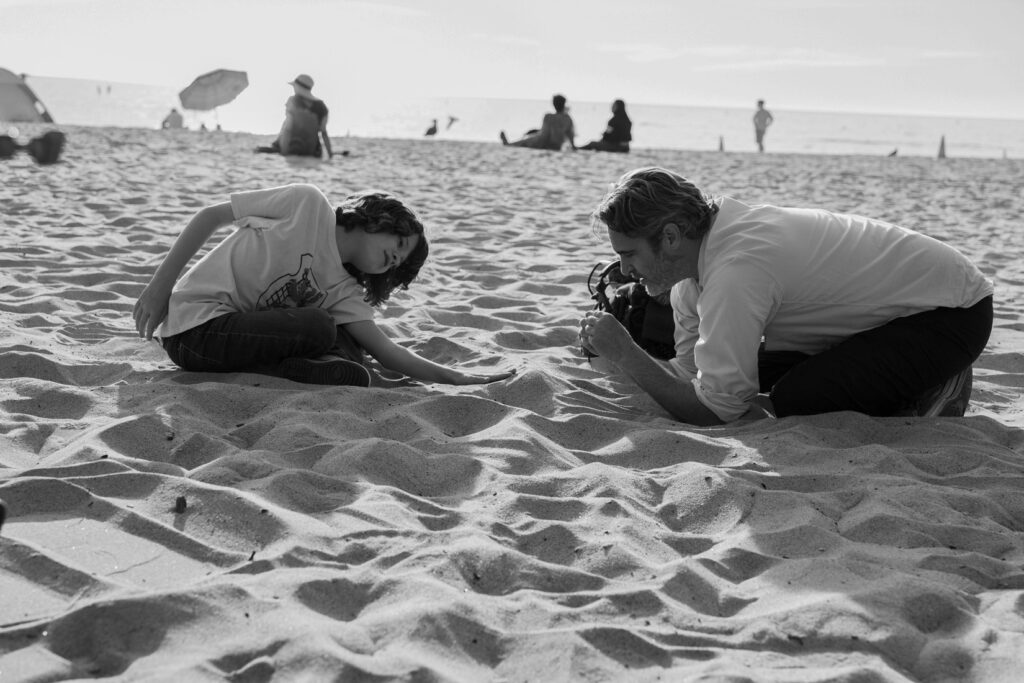 Zaplet je prilično tipičan. Johnny (Phoenix) i Viv (Gaby Hoffmann) već duže vrijeme ne komuniciraju iako su brat i sestra. Svi znamo da se svašta nakupi u obiteljskim odnosima. Sada Viv ima i drugih problema. Njezin muž pati od mentalnih bolesti i Viv ga želi prijaviti u kliniku za liječenje zbog čega mora otputovati iz grada.
Johnny se impulzivno ponudi čuvati svog nećaka Jesseja (Woody Norman) na nekoliko dana. Naravno, tih nekoliko dana se oduži i Johnny mora naučiti kako se nositi sa zbunjenim, ustrašenim, energičnim devetogodišnjakom.
Osim o odnosu između ujaka i nećaka, Idemo, idemo priča je o mladima općenito. Johnny putuje SAD-om kako bi razmišljanja mladih o budućnosti za svoju radio emisiju. Ali priča je to i o sredovječnim ljudima kao što je Johnny koji jednako tako traže svoj smisao i način da upoznaju i izraze svoje osjećaje.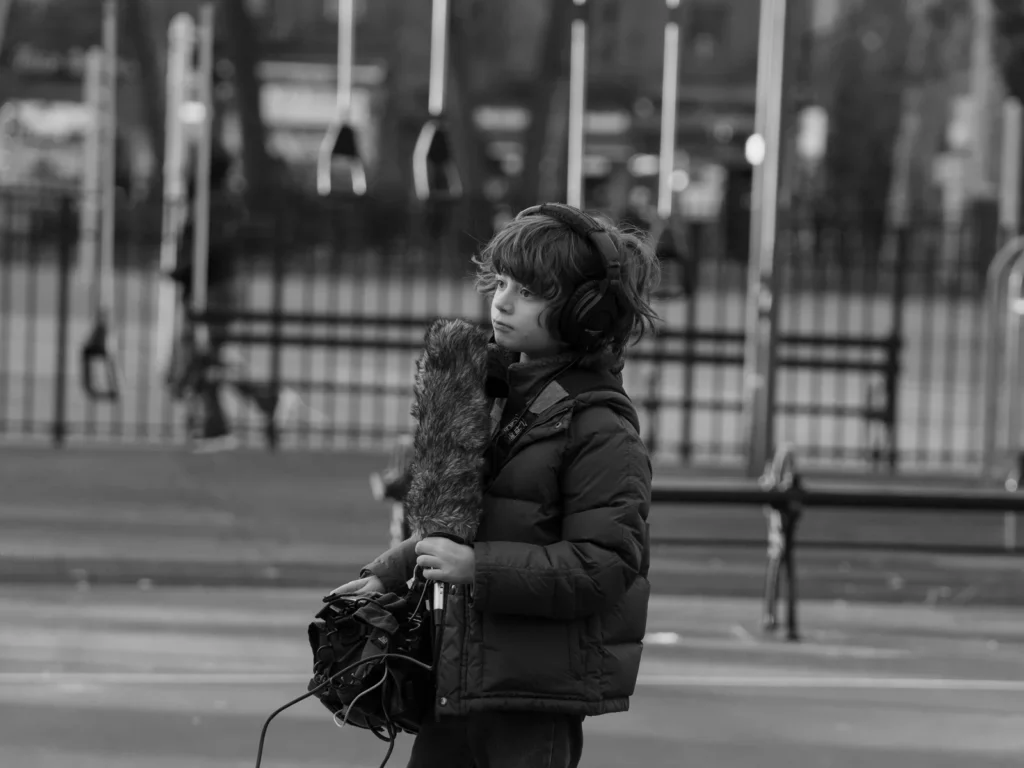 Možda najdraža stvar u vezi filma su mi scene kakve se ne vide često u filmovima. Vjerojatno zbog svojih loših konotacija. Mislim, da vi vidite kao se dijete penje ujaku u krevet, na što biste prvo pomislili? Inače su priče o nespremnosti za brigu za dijete rezervirane za otuđene očeve. Lijepo je koliko i neobično vidjeti ostale obiteljske odnose prikazane na velikom platnu.
Drugi najdraži dio radnje mi je prikaz snimanja zvuka. Čuti zvukove svakodnevice na profesionalnom mikrofonu je poput kakve droge. Zbilja ste tvrdog srca, ako vas ta kakofonija ne zadivi. Kadrovi Jesseja kako hoda plažom kao da je u drugom svijetu jer ga sluša preko mikrofona posebno su dirljivi.
Pogađate, do kraja filma, Johnny će naučiti puno o sebi preko Jesseja i obrnuto i ovaj period će poslužiti kao most između njega i njegove sestre. Idemo, idemo nije film koji će vas šokirati ili iznenaditi. Ali je definitivno vrijedan pozornosti i vremena.
OCJENA: