Pukne tako čovjeka svako malo neka nostalgija, pa se stane sjećati kako je to bilo prije. Najčešće onda zaključimo kako je prije bilo bolje i sada je sve propalo i uništeno. Nisam iznimka iako se još uvijek pomalo odupirem onoj drhtavoj izvedbi s podignutim kažiprstom: "U moje vrijeme…" Ali palo mi je na pamet da ako se nešto promijenilo i nabolje to je onda kako se gledaju filmovi.
Streaming platforme i ekrani u svakom džepu
Čak ni ove jednostavnije stvari nisu mi bile zamislive, npr. da ćemo moći vratiti televizijski program unatrag bez da treba štimati video-rekorder. A nema tog znanstvenika koji bi me dok sam bila dijete uvjerio da ću moći samo pomisliti na film koji bih htjela pogledati, pretražiti njegov naslov i stisnuti play. Kakva je to znanstvena fantastika? Još k tome možeš mali ekran posvuda nositi sa sobom i gledati film tijekom vožnje tramvajem, na dugom putu ili samo hodajući cestom.
Kino
Pa to je barem logično – ako si htio gledati film, išao si u kino. Ali nije to bilo ovo lijeno prelijevanje gdje ćemo, šta ćemo, kad ćemo. Ako je došao neki zanimljiv film u kina nismo mogli sa sigurnošću znati da ćemo ga ikad opet dobiti priliku gledati. Sjećam se i najmanjih kina na Ilici i drugim mjestima posvuda po Zagrebu koje smo tražili kao na nekoj karti s blagom kako ne bismo propustili bilo koji novitet.
Videoteke i DVD-teke
Za ovo svi rođeni prije 2000-tih znaju. Najčešće se išlo u kvartovsku bez obzira kako je bila opremljena. Najnovije filmove bilo je teško dobiti bez neke rezervacije, a najbolji su bili vikendi ili blagdani kada se za istu cijenu film mogao zadržati i dan duže. Kvaliteta filma nije se procijenjivala samo po glumcu i redatelju već i po cijeni – ako je film koštao ispod deset kuna za posudbu, znalo se da se nema što puno očekivati. I ja sam se začudila da je videoteka Pauk 2019. u Zagrebu još uvijek radila. Kapa dolje!
Kućna videoteka
Kako si je tko snimao neki dobar film s televizije, gradio je svoju kućnu videoteku. Za to je trebalo više faktora – prvo već znati da je film dobar ili ga pogledati pa čekati reprizu ili ljetni retrovizor. Film je trebao proći i roditeljsku procjenu, a od prijatelja se najčešće nije posuđivalo nego su se filmovi gledali zajedno kod osobe čiji su bili. O cijeni videokazeta i roditeljskoj nepravdi kad kupe onu od 180 minuta umjesto one od 240 bolje i ne govoriti.
Mediateka Gradske knjižnice
Onda odjednom otkrivam da se u knjižnici može posuditi više nego samo knjige. I to besplatno. I to na tjedan dana! Naravno da je izbor filmova bio siromašniji, ali omjer komoditeta i kvalitete je bio dovoljan. Lijevi zid Gradske knjižnice na glavnom kolodvoru dugo nam je bio česta meta.
Knjižnica britanskog konzulata
Tko bi rekao da od luksuza posuđivanja na tjedan dana može i bolje, ali moglo je. Britanski konzulat je u to vrijeme besplatno upisivao sve redovne studente u svoju knjižnicu koja opet nije nudila mnogo ali je nudila drugačije. Svi su filmovi imali samo engleske titlove i izbor se odnosio na britanske klasike od kojih su neki više, ali mnogi bili manje poznati u Hrvatskoj.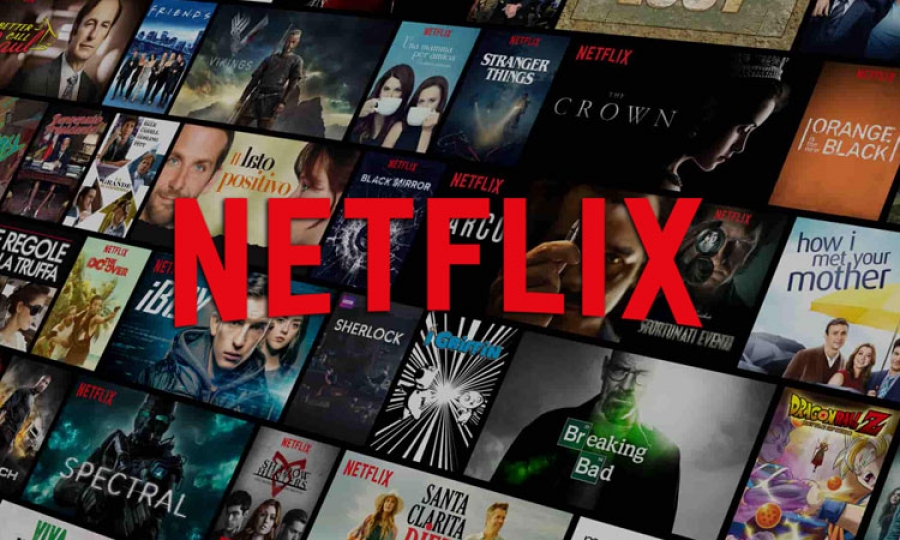 Online platforme za filmove i serije
I kad smo pomislili da smo primili boga za bradu, internet je doživio preporod, torrentima se postalo lako služiti i imali su stvarno sve što smo mogli zamisliti i poželiti. Tu su navalu prepoznale i razne kompanije, pa je broj platforma za gledanje filmova i serija online danas zaista nenabrojiv. Imamo pristup svemu čemu hoćemo. Sada je jedini problem odlučiti što ćemo prvo gledati. I kako da sad kažem da je u moje vrijeme bilo bolje?