Ono što je Dominikova Plavuša (Blonde, 2022) bila za Marylin Monroe, to je Aronofskyjev Kit (The Whale, 2022) za pretile – (s)eksploatacija i manipulacija pod krinkom suosjećanja i uzvišenosti. Film Kit ima snažnu medijsku kampanju na dva nivoa na kojima mu se ne može tako lako prigovoriti. Na prvom nivou tvrdi da priča priču o jednom omraženom, neshvaćenom i netipično nježnom čovjeku, koji je usput i morbidno pretio. A s druge strane Brendanu Fraseru vraća oduzetu ozbiljnu glumačku karijeru. U obje točke film postavlja lažnu premisu i pokušava nas osramotiti u šutnju. Ako omalovažimo film o pretilom Amerikancu, bezosjećajni smo… Debljinisti? A ako osporimo Fraserov glumački doseg (u Kitu), podržavamo holivudske zlostavljače koji su ga udaljili s velikog platna. Ako se time Aronofsky nadao kupiti moju naklonost, krivo se nadao.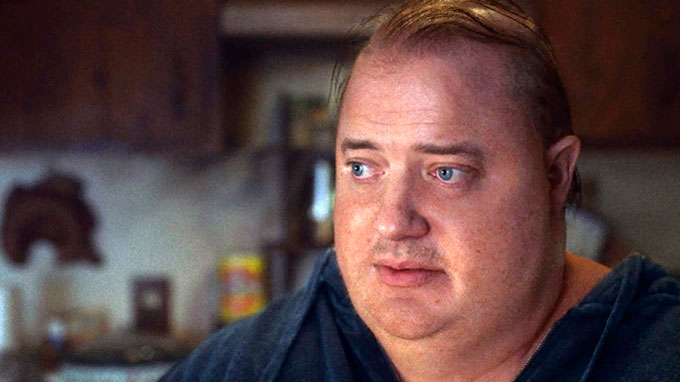 Ukratko, Kit je film koji je nastao po dramskom predlošku. I to je bolno očito u izgledu, izvedbi, ali i manjim dramskim prekretnicama unutar filma. Brendan Fraser, inače znan kao dramski glumac i puno prije Oscar-žednih eskapada, u Kitu igra Charlieja – sveučilišnog profesora koji je na pragu smrti… Jer tako odgovara radnji. Mi ga gledamo u posljednjem tjednu života u kojem on na neki način počini samoubojstvo iz nehaja jer si samozadovoljavanjem (i doslovnim i prenesenim) uzrokuje srčani udar. A onda odbije bilo kakvu liječničku pomoć. Savršen je to trenutak i da ponovno upozna svoju kći koju je ostavio samu s majkom kada se zaljubio u svog studenta. Ako ste mislili da priča već zvuči klimavo, onda ne želite znati kakva joj je izvedba.
Aronofsky možda ne zna kako oplemeniti plošan materijal koji je dobio za scenarij ili uživa u kićenju nabrojanih stereotipa podrugljivom ekranizacijom. Likovi u filmu Kit hodajući su stereotipi. Brendan Fraser je div dobrog srca, Hong Chau je milosrdna medicinska sestra Liz, Sadie Sink je ljuta tinejdžerica Ellie, Ty Simpkins je razmetni sin Thomas. Oni kroz priču hodaju kao napuhane šablone i ovise o drugim likovima da nam kažu kakvi su oni točno i zašto ih moramo voljeti.
Najiritantniji primjer je pri Charliejevom inzistiranju da Ellie nije zlobnica koja prijeti da će policiji reći da ju je Thomas silovao(!) ako ne napravi nešto po njezinom. Nije manipulatorica kada Charlieja drogira tabletama za spavanje. Niti zlostavljačica kada ljude fotografira i snima bez dopuštenja, a onda to objavljuje na društvenim mrežama s pogrdnim komentarima. "Ona je spisateljica," izjavljuje Charlie koji je (kako priča nalaže) opčinjen nekim kratkim uratkom što je Ellie napisala o Mobyju Dicku s osam godina. Ništa u vezi takve karakterizacije Ellie ne izaziva suosjećanje. Samo jezu.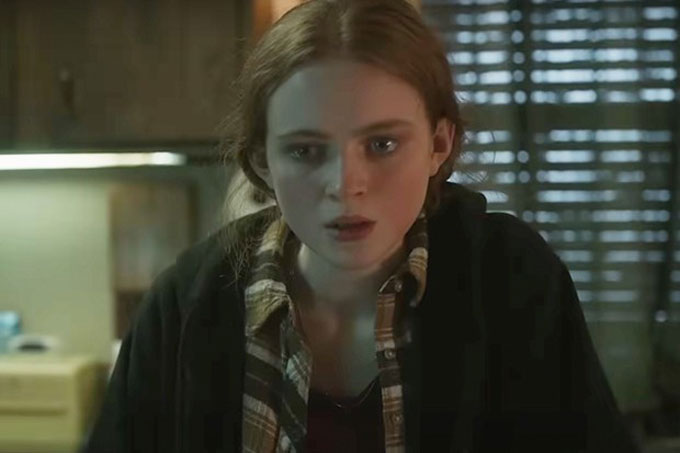 Slično je i pri neutažnom inzistiranju na tome da bi nam se Charlie trebao gaditi. Jer eto pojede KFC kantu piletine (uz naravno nezaobilazno mašćenje obraza i brade). Tako i sendviče s mesnim okruglicama ili pizzu čije kriške slaže jednu na drugu. A onda to povrati u prvu kantu, ali najviše po sebi. Fuj, zar ne? Ne. Jer niti scenarist niti redatelj nemaju želju prikazati Charlieja kao osobu. Žele ga provlačiti kroz blato i onda špotati publiku ako se nad njim ne sažali. Ipak je on najveća dobričina na svijetu. On stalno govori "oprosti". Kako možeš imati išta protiv tako uzvišenog lika?
Možeš, jer Charlie – možda neznano svojim stvoriteljima, uopće nije dobra osoba. On svoju poniznost koristi za manipulaciju. Liz bez tračka krivnje oduzima slobodno vrijeme i psihičku stabilnost time što joj uskraćuje financijsku podršku i ovisi o njenoj (besplatnoj) brizi. Prema kćeri se postavlja kao brižan otac koji ju je oduvijek obožavao. Dokaz tome je 120,000 dolara na bankovnom računu namijenjenih baš njoj. Njegova bivša je baš nerazumna što se ljuti na njega jer je odlepršao s mlađim muškim modelom kad se za njihovu kći trebalo brinuti. Eto, on je za nju skupio novac i time se potpuno iskupio. Tako barem tvrdi priča. I tako na svakom koraku.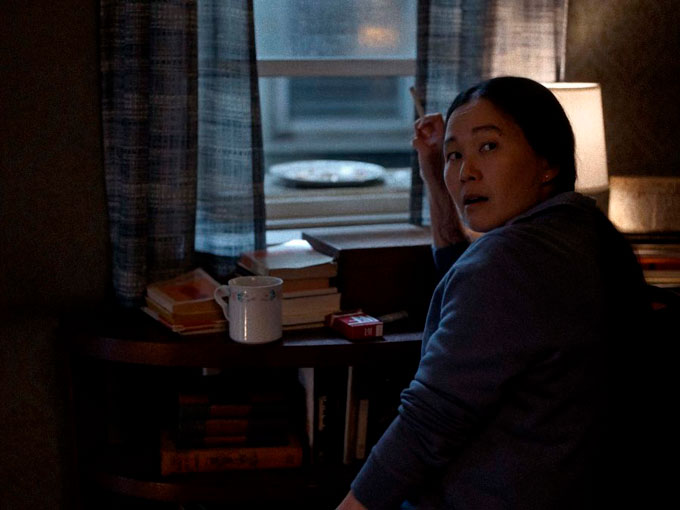 Film Kit zajedljivo je ostvarenje ljudi koji smatraju da ako se dotaknu dlakavih tema stvaraju visoku umjetnost. Onako kako oni ne mogu sakriti gađenje prema svom glavnom liku, ja ne mogu sakriti prema njihovom uratku.
OCJENA: