Sada kada znamo da je Cate Blanchett i jedna od kandidatkinja za nagradu Oscar za najbolju glumicu, jedan ozbiljan filmofil i filmski kritičar osvrnuo bi se na njezin film Tár i jednu od vidljivo bitnijih uloga karijere koja joj možda donese i trećeg Oscara. Kao pravi filmofil i filmski kritičar, film sam pogledala još davnih dana na Venecijanskom filmskom festivalu. Bio je to prvi film koji sam tamo pogledala i prvi koji me nije baš impresionirao onako kako sam htjela.
Recenziju filma Tár na engleskom jeziku pročitajte na portalu Film Fest Report.
U rubrici Tri na jedan, pročitajte dobre i loše strane filma Tár. Oprez: Tekst koji slijedi sadrži pojedinosti o radnji i/ili završetku filma.
LOŠE STRANE
1. Postavljanje lika Tár
Apsolutno se sa mnom ne morate složiti. Ja imam boljku na prikazivanje ženskih likova i kritična sam prema i najmanjim detaljima za koje smatram da nisu uvjerljivi, inovativni ili promišljeni. U filmu Tár čini mi se da je glavni lik osmišljen samo zato da bude kontroverzan. Tár je žena na poziciji koju žene ne zauzimaju često – dirigentica je cijenjenog orkestra. A ujedno je i umišljena krava. U braku je sa svojom prvom violinom, a ujedno i preljubnica. Ponaša se kao spasiteljica svojoj asistentici, a zapravo joj blokira karijeru. Sve stoji. Jedno ne isključuje drugo. Ali ostavlja dojam kao da je već viđeno i odavno izlizano, a jedina nova stvar je da je u glavnoj ulozi žena umjesto muškarca.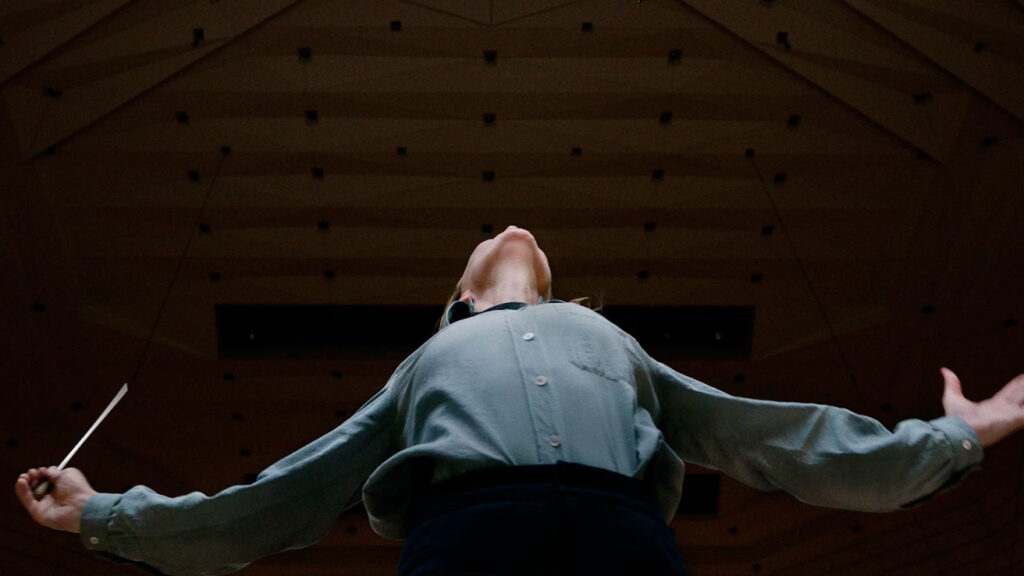 2. Žena kao zlostavljačica
Nekako sve boljke filma Tár potječu iz njegove osnovne premise – što je vjerojatno dokaz u prilog dobro osmišljenom filmu. Field svoju protagonisticu stavlja na poziciju moći kako bi prikazao kako ona tu moć iskorištava. Ali njezin način zlostavljanja je bliska preslika zlostavljanja o kojima smo godinama slušali da se događaju u Hollywoodu. Imam dva problema s ovim zapletom. Prvi – zašto bi žena iskorištavala svoju poziciju na jednak način kao i muškarac. I drugo, zašto bih onda nju za to trebala osuđivati ili, ne daj bože, žaliti?
3. Elementi trilera
I kao da nije bilo dovoljno tema koje je povukao redatelj i pisac filma Todd Field, odlučio je da će Tárin pad najbolje prikazati ako gledatelja drži u neizvjesnosti. Je li ona luda ili ju netko izluđuje? Je li njezina nova ljubavna zanimacija naivna ili ima plan za osvetu? Je li napokon nadrapala za svoje grijehe ili se taj cijeli scenarij odigrao njenoj glavi? Odlična pitanja. Zaista. Ali čine mi se načičkana u film samo zato što prokušano 'pale', umjesto zbog neke oštre umjetničke vizije.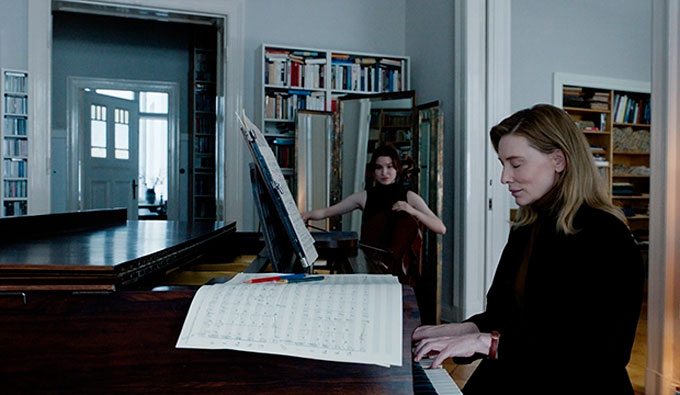 DOBRA STRANA
1. Cate Blanchett kao Tár
Ako je išta neupitno u filmu Tár onda je to Blanchettina izvedba. Blanchett živi Tár. Njezin svaki glas, svaki mig impresionira. Gledati Blanchett na velikom platnu kako dominira onako kako su to jednom činili Michael Corleone ili Travis Bickle zaista je užitak. Blanchett nalazi uvjerljivu ravnotežu u prikazu žene koja se pravi da je zabavna i skromna kada treba ostaviti dojam na novinare, da je požrtvovna i odana kada treba umiriti svoju ženu, da je žrtva hijerarhije kada pomoćnici treba odbiti promaknuće ili da je žrtva kada ju vlastite spletke dođu glave. Riječju: maestralno.
OCJENA: