Napokon, sada kada sam odgledala film Vrućina (Heat, 1995) mi je jasno kako ljudi mogu voljeti Kuma (The Godfather, 1972). Oba ova filma, uz neizostavno Iskupljenje u Shawshanku (The Shawshank Redemption, 1994) izmjenjuju se na ljestvicama najboljih filmova ikad snimljenih. A ja bih na to dodala: najboljih filmova ikad snimljenih – za muškarce. I zaista, na projekciji filma Vrućina u kinu Tuškanac, muškarci su bili višestruko dominantni uz pokoju kapljicu žena. Nisam znala niti otprilike što očekivati kada je film počeo, ali pokušala sam ostati otvorena uma i otvorene tekice, naravno.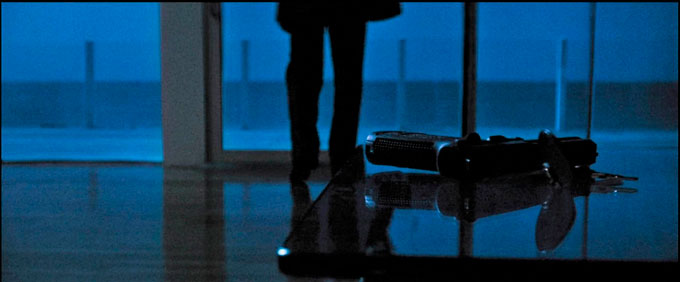 Prva stvar koju sam zapisala u bilješke bio je prvi kadar. Bilo je nešto neobično, neviđeno u slici vlaka kako se izoštrava dok se približava publici. Scena je bila umirujuća, meditativna, a glazba melankolična. Iznenadila me jer nisam očekivala da će film koji je svojedobno napokon uprizorio susret dvojice glumačkih velikana: De Nira i Pacina, imati tako postavljenu atmosferu. Ali kako kažu – I ain't seen nothing yet.




Radnja filma Vrućina nije ništa novo – zagriženi policajac pod svaku cijenu želi uhvatiti karijernog lopova na zadnjoj pljački. I oni se sada igraju mačke i miša dok nam kraj ne otkrije tko je konačni pobjednik. Cinik bi prokomentirao da je ideja toliko izlizana da je Michael Mann – pisac i redatelj filma – morao film načičkati tolikim poznatim imenima da bi film bio zanimljiv. Ali bio bi u krivu.
Iako samouvjereno utjelovljuju svoje likove, čak mi je uvredljivo reći da De Niro, Pacino, Kilmer, Judd, Venora – ma svi – samo odlično glume. Oni svoje likove žive u tolikoj mjeri da im se nemoguće oduprijeti. Najbolji primjer za to je Amy Brenneman koja se ponaša kao list na vjetru i priča kao sanjiva curica. A onda opet, iritantna je bez da smeta. Jer nije iritantna njezina gluma već njezin potpuno utjelovljen lik. Slično je i s De Nirom i Pacinom u slavnoj sceni u kafiću i manje slavnoj na samom kraju. Njihova konfrontacija je napeta i neugodna ne zbog neke opasnosti već zbog iskrenih emocija koje puštaju na vidjelo.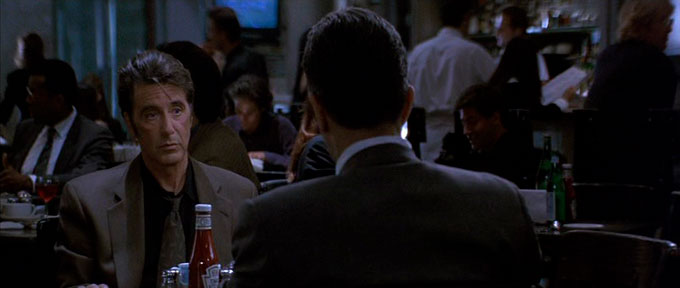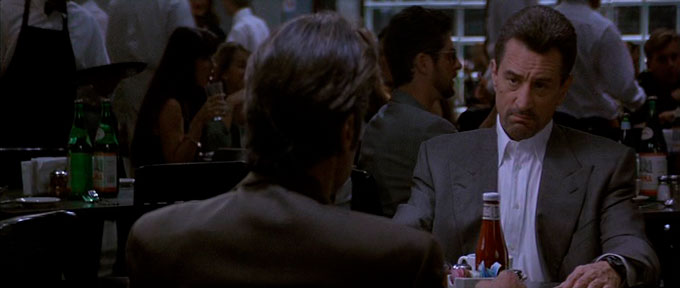 Michael Mann samouvjereno gradi cijeli jedan svemir da bi prikazao malu crticu u njegovom prostoru i vremenu. Često za glavnu priču lijepi isječke koji bi mogli sačinjavati cijele druge filmove – o serijskom ubojici, o odrastanju i samoozljeđivanju, o raspadu brak(ov)a, o ovisnosti, o usamljenosti. Iako oni ne pripadaju u glavnu radnju filma Vrućina, ti isječci organski pripadaju svijet filma zbog čega ne smaraju. Naprotiv, zadivilo me kako Mann 'mirne ruke' pušta scene da dišu i meandrira po detaljima koji sve šire i šire rasklapaju svijet pljačkaša i policajaca.




Iako ga krase barem dvije, ako ne i tri uzbudljive, impresivno izvedene pucačine, to nije ono što film ostavlja za sobom, Za filmom ostaje gaz nepremostive samoće. Kao što Pacina u snovima posjećuju lica njegovih žrtava, nakon filma Vrućina, opsjedaju me razočarana, izmučena lica likova. Razrogačene oči Amy Brenneman, trzajuća usna Ashely Judd, umrtvljeni smiješak Vala Kilmera, suza u oku Diane Venore, te posljednji stisak ruke dvojice protivnika. Ovaj film ne zanima savršena krađa. Ovaj film propituje odabrane ideale prema kojima likovi žive i rezultate odabira prema kojima moraju živjeti. Ovaj film lamentira nad samom svrhom života.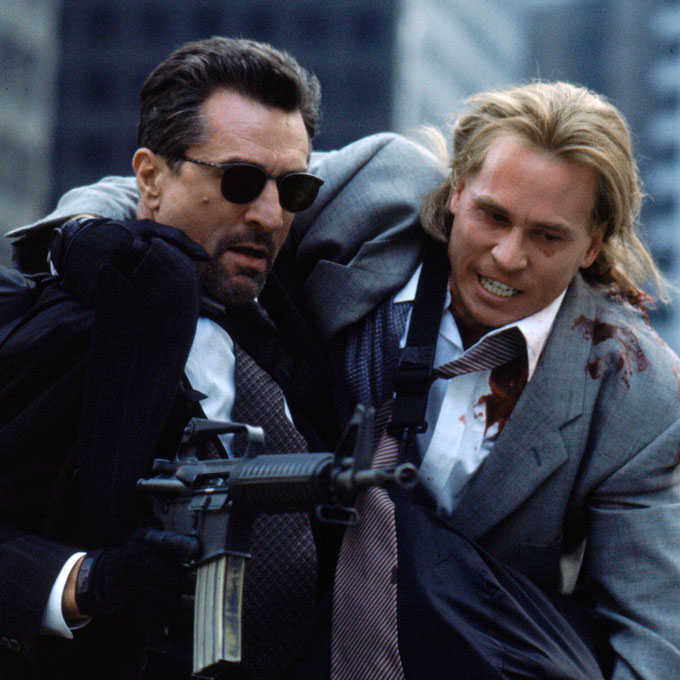 Mann svoj film opisuje kao sagu i on to jest. Ali i malo više od toga. Vrućina često zna zakoračiti u područje melodrame – drugim riječima, sapunice. Pitam se, bi li tako osjećajan film ikada prošao da Mann nije angažirao dvije najveće macho legende da igraju samotnjake mekih srca. Prisutnost De Nira i Pacina daje dopuštenje publici da ih osjećaji povedu. Možda je baš zbog toga ovaj film tako univerzalno hvaljen. Pod krinkom drske akcije hipnotizira u meditaciju nad konceptom života. Mogu govoriti samo u svoje ime, ali zavedena sam bila, zavesti sam se dala i nisam nimalo požalila.
Preostaje samo reći, ljudi moji… Kakav dobar film!
OCJENA: