Otprilike svako desetljeće jedan srednjoškolski film postane generacijski klasik. Devedesete su imale Djevojke s Beverly Hillsa (Clueless, 1995), dvijetisućite 10 razloga zašto te mrzim (10 Things I Hate About You, 1999), a dvijedesete Curu na lošem glasu (Easy A, 2010). Tu su i mračniji naslovi poput Heatherica (Heathers, 1988) i Opasnih djevojaka (Mean girls, 2004) Jedno je sigurno… Najnoviji Netflixov uradak Maturantica (Senior Year, 2022) neće biti uvršten među filmove koji su označili svoje desetljeće.
Rebel Wilson je Rebel Wilson. Pardon… Wilson je navijačica Stephanie koja završi u komi uslijed srednjoškolskog rivalstva. Probudi se nakon dvadeset godina i jedino što želi je nastaviti svoj život tamo gdje je stao. Želi osvojiti titulu maturalne kraljice, useliti u kuću snova s Kenom (tj. Blaineom) i završiti školu kako najpopularnija djevojka. Uvjerena je da će joj to osigurati da živi sretno zauvijek vječno.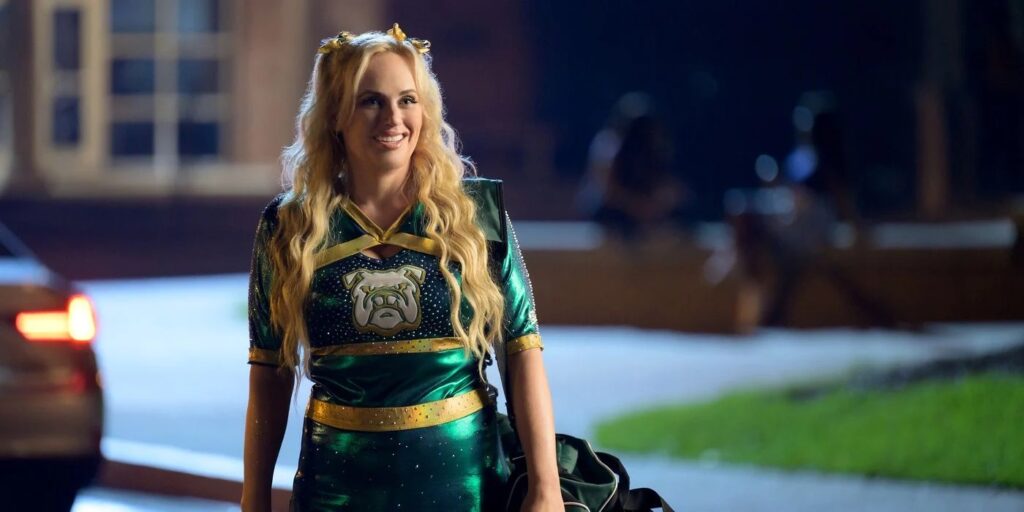 Srećom, njezina srednjoškolska prijateljica je sada ravnateljica škole pa ova 37-godišnjakinja uz malo nagovaranja može upisati maturantsku godinu mjesec dana prije kraja. Željna nastaviti gdje je stala, pridružuje se navijačkom timu i traži popularnu kliku koja će joj omogućiti da postane kraljica maturalne večeri.
Samo što ju čeka nekoliko teških promjena. Kao prvo popularnost više nije u odjeći koju nosiš, timu kojem pripadaš, pa ni seksualnoj slobodi. Popularnost se mjeri samo i jedino pratiteljima. Njapopularnija cura u školi? Gle čuda! Kći navijačice koja je skrivila Stephanienu ozljedu prije 20 godina. Navijački tim, ni blizu staroj slavi. Titula kralja i kraljice maturalne? Ukinuta. Vrijeme je da Steph sve odvrti na svoj mlin i sav 'napredak' vrati na početak stoljeća.
Stavljam napredak u navodnike jer je cijeli film Maturantica dizajniran da bude napredan. Sada je u školi gej OK, biti svoj ne znači da te maltretiraju i učenici su sretni što nema natjecanja u popularnosti. "Ako nema pobjednika, nema ni gubitnika," ozbiljno stav brani ravnateljica.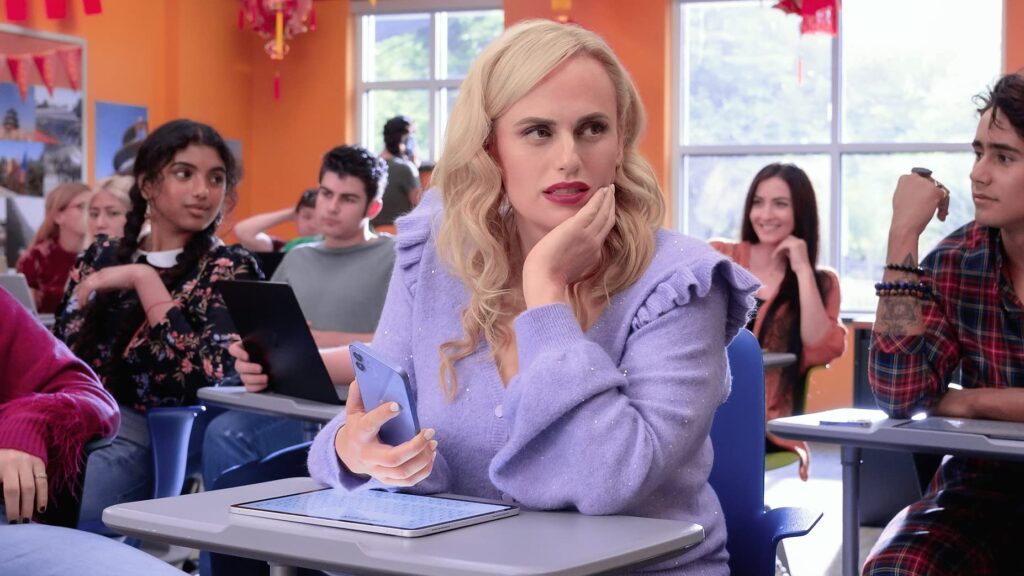 I zaista, do kraja filma, maturantica Steph shvaća pravo značenje dobrih prijatelja, potrebu nježnosti prema roditeljima i moć oprosta. Njezina rivalka Bri okreće se protiv mamine kontrole i podržava Steph. Dodjela mature prava je eksplozija mantre "you do you". Samo što još jednom film koji promovira 'prave' vrijednosti verbalno, ne promišlja o njima vizualno.
Kao prvo tu je fizička komedija Rebel Wilson. Rebel je šarmantna, ali ona kao da u svakom filmu priča isti vic. Cijela njezina komedija se bazira na tome da pretjerano seksualizira svoje tijelo. Već viđeno, odavno dosadno. Naravno, to se smatra "smiješnim" jer je ona "debela", a Amerikanci vole gadljivi humor.
Nadalje, ideja da te dečko koji je u tebe bio zaljubljen sa 17 još uvijek čeka je pomalo nerelana, a povelike upitna. Naravno da među starim, neodgovorenim ljubavima uvijek ostane neka nit privrženosti. Ali trebamo li zbilja vidjeti kako potpuno odrastao 37-godišnjak ljubi curu na mentalnoj razini 17-godišnjakinje? Uznapredovali smo na prihvaćanju različitosti, na inkluziji LGBTQ+ zajednice, ali je još uvijek OK da 40-godišnjak ljubi maturanticu? Nepotrebno.
Sve u svemu, film Maturantica gledljiva je komedija, ali više se brine postavljanjem scena kao po špranci nego da napravi dobru priču. Zbog toga su scene kao skečevi nalijepljeni jedan na drugi s malo moralnih pouka među njima. Meh.
OCJENA: