Da kojim slučajem ponovno studiram digitalni marketing, za temu bih sigurno uzela oglašavačku kampanju za film Top Gun: Maverick (2022). Možda je tu ipak dosta vlastitih afiniteta, ali u zadnjih nekoliko mjeseci PR tim filma uspio je stvoriti ono što na engleskom zovu buzzing atmosferom. Svakom novom objavom uzbuđenje je raslo. Sve je započelo (novim) foršpanom, a nastavilo se pomno izabranim isječcima koji su širili svijet Top Guna. Ne znam zašto je Tom Cruise 2017. pokušao izgraditi novu franšizu na filmu Mumija (The Mummy). Koliko god da su koštala prava, trebao je sklopiti savez s Američkom vojskom i na temelju likova Top Guna izgraditi svoju viziju časnih heroja koji svijet čuvaju od neizrečenog zla. Marvel bi imao dostojnu konkurenciju. No dovoljno o mojim fantazijama.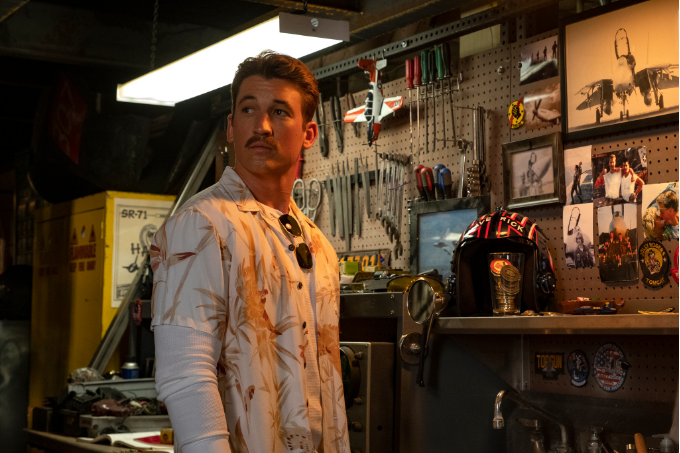 Na pretpremijeri Top Gun: Mavericka, našlo se dovoljno zainteresiranih padobranaca i pravih fanatika. Film je započeo svojom prepoznatljivom temom i podsjetnikom na film iz 1986. Doduše, u sadašnjosti Tom Cruise – pardon, Maverick, zapravo je vuk samotnjak. On testira nadzvučne avione kojima je namjena da probiju još nedosegnutu granicu od 10 Machova. Nažalost, cijeli projekt je osuđen na izumiranje. Pomalo kao i njegova ostarjela zvijezda. Ed Harris kao admiral Cain (kako zlokobno ime) na putu je da ga zaustavi i budžet preusmjeri u bespilotne letjelice. Logično, ako pitate laike, ali ne ako se pita i Toma Cruisea – pardon, Mavericka. On je uvjerenja da najbolje od aviona mogu dobiti samo posebno nadareni piloti, a ne programeri. Ostatak filma, pokušat će nas uvjeriti u to.
Zahvaljujući starom prijatelju (i bivšem neprijatelju) Icemanu (Val Kilmer), Maverick dobiva priliku dokazati svoju tvrdnju u školi za najbolje od najboljih – Top Gunu. Misija je od životne važnosti. Po iznimno nepristupačnom i neprijateljskom terenu, ovi piloti moraju doletjeti do tvornice nuklearnog pogona i zaustaviti ovu prijetnju NATO sporazumu. Možemo ući u geopolitičku raspravu o opravdanosti ovakvog zadatka, ali čemu. On je samo izgovor da se Maverick zajedno s najboljima od najboljih vine u zrak i nauči ih kojem novom triku dok mi uživamo u njegovoj drskosti i njihovim neuspjelim pokušajima da ga nadmaše.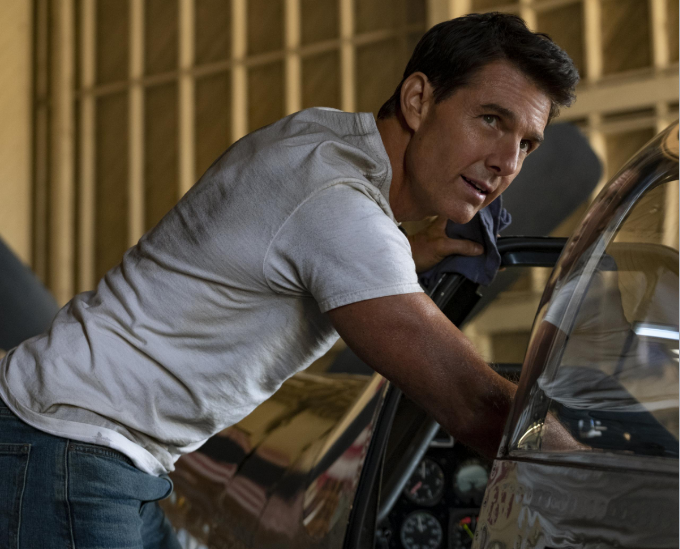 Možda najbitnije pitanje je može li Top Gun: Maverick ponoviti nepatvorenu zaigranost prvog dijela. Moj odgovor: na trenutke može. Ono što ga ovaj put sprečava je Cruiseova zasljepljujuća pojava. Mlade nade u obliku Gooseovog sina Roostera (Miles Teller), Hangmana (Glen Powell), Phoenix (Monica Barbaro) i Boba (Lewis Pullman) uz njega ne mogu doći do izražaja. To je velika šteta. Uz malo manje natjeravanja po nebu, vrijeme posvećeno likovima pridonijelo bi cjelovitosti filma.
Originalni Top Gun nije bježao od mirnih trenutaka kontemplacije i osobnog preispitivanja. Jedna od najpamtljivijih scena iz drugog nastavka odvija se u radnoj sobi između admirala Icemana – sada Maverickovog anđela čuvara, koji ga suočava s vlastitim nedostatcima i potrebi za promjenom. Tiha intima i pametna razrađenost ove kratke scence filmu daje više kredibiliteta nego bilo koja vratolomija. I ako još uvijek namjeravate otpisivati Cruisea pod izlikom da ne zna glumiti, ovom scenom svaka vaša tvrdnja pada u vodu.
Nakon početnog uzbuđenja film pomalo stagnira, ali spašava ga tko drugi nego Cruise uzbudljivim dokazom da je sve moguće ako se pravog pilota stavi za kormilo. Sama misija također je pametno izvedena. Umjesto guste situacije iz koje piloti jedva izvuku živu glavu, ona prolazi kroz neobičan obrat i ne zazire od nekoliko vrsno pogođenih komičnih elemenata.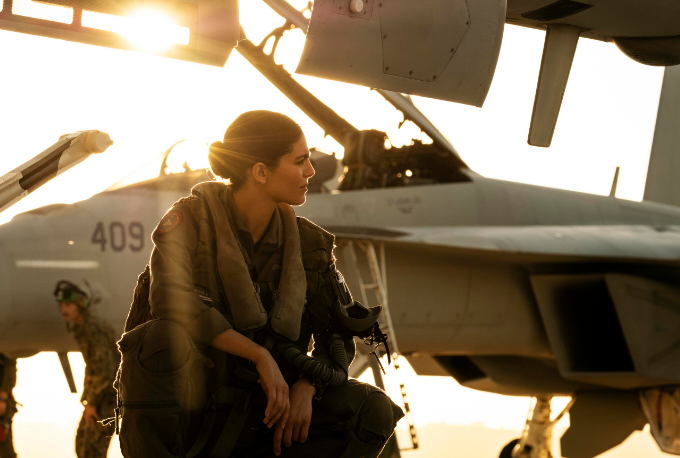 Iako Top Gun: Maverick uvodi i ljubavnu priču u liku Penny (Jennifer Connelly), ona više spada u onu moju fantaziju o proširivanju Top Gun svijeta. Možda najljepša nit koja se provlači kroz cijeli film je suočavanje s površnim mačizmom i potreba da i ove muškarčine nad muškarčinama prođu kroz emocionalno iscjeljenje. Nemojte okretati očima, to se sve odvije bez previše melodramatike.
Uzbuđenje je bilo na vrhuncu, pa sam iz filma izišla s pomalo prigušenim dojmovima. Nakon prospavane noći vraćaju mi se scene koje su ipak ostavile dobar dojam. Iako ima mjesta za napredak, Top Gun: Maverick još uvijek je najbolji od najboljih.
OCJENA: