Filmski blogeri su posebna bića. Nekad ih se poistovjećuje s filmskim kritičarima, a nekad ih se odbacuje kao neuspješna piskarala. Kako većina mojih prijatelja ne čita moj blog, imala sam sreće da ne znam u koju od ovih kategorija bi me stavili moji prijatelji. (Iako je po angažmanu čitanja prilično jasno 😆).
Kad spomenem da pišem blog ljudima koji me ne poznaju toliko dobro, a onda ih još nedajbože pitam koje filmove oni vole, dobijem samo ustrašeni muk. Kažu da mi oni ne mogu preporučiti film jer sam ipak ja filmska bloggerica, a oni gledaju samo tako. Oni koje ne zaplaši moja blogerska platforma prouče što ima, pa onda odluče da nisam nešto dobro shvatila ili da se ne slažu sa mnom.
Već sam pisala o tome kako izabrati kritičara koji vam odgovara na blogu. Sada ću si dati oduška i razložiti najčešće zablude koje ljudi imaju o filmskim blogerima… Ili barem o meni 😅
Zabluda 1: Filmski blogeri su utjecajni
Mislim, da. Roger Ebert je utjecajan i deset godina nakon smrti. Njegov blog pod vodstvom drugih novinara i recenzenata još uvijek je jedno od utjecajnijih mjesta na kojima se može pronaći ocjena novog filma. Ali nije Kakav dobar film Roger Ebert. Uz 300-tinjak pratitelja na Instagramu i 600-tinjak na Facebooku se ne mogu požaliti. Ali da baš svojim mišljenjem oblikujem regionalnu filmsku scenu – ne baš. Niti bih to htjela. Zato se nemojte bojati podijeliti svoje mišljenje. Rasprava o filmu je ono u čemu filmski blogeri uživaju, ne u ocjenjivanju.

Zabluda 2: Filmski blogeri znaju sve što se može znati o filmu
Imam nekoliko prijatelja pred kojima je mene sram pričati o filmu. Kad gledam postove drugih filmofila i blogera na drušvenim mrežama, često se zapitam – tko sam ja da išta kažem o filmovima. Ne znam tipične motive koji se provlače Lynchevim filmovima, nisam nikad gledala Sedmi pečat i ne znam razliku između Godarda i Truffauta. Znam samo da kad jeriječ o francuskom filmu ako nije jedan je drugi. Čitam o filmu, da. Gledam klasike koji me možda ne zanimaju jer su dio kulture – da. Ali da znam zašto je Cuaron bog i batina – nemam pojma. Svi učimo; neki sporije od drugih.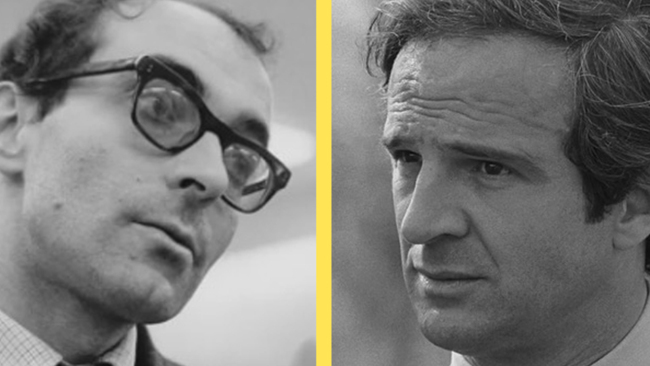 Zabluda 3: Filmski blogeri su mjerodavni
Ono što slijedi iz gornjeg priznanja je da filmski blogeri nisu nužno mjerodavni. Najveću uslugu koju mi je nehotice napravila voditeljica radionice Psiho-drame u Kinoklubu Zagreb bila je kad mi je odgovorila na pitanje koje me morilo skoro cijeli život: Zašto je film Casablanca bolji od Zameo ih vjetar? Nema razloga, rekla je – to je stvar ukusa. I da, naravno, neke stvari su slojevitije, tehnički zahtjevnije, prije svog vremena, nove i neponovljive. Ali na kraju dana ako se vama nešto svidjelo nitko nije mjerodavan da vam kaže da je to smeće. Ni jedan filmski kritičar ni jedan filmski bloger. Najbitnije je da se uživa u filmovima.