Nemoguća misija: Odmazda, prvi dio (Mission Impossible: Dead Reckoning Part One, 2023) prvenstveno nije precizno prevedena. Odmazda ne bode u oči jer pristaje žanru, ali dead reckoning iz originalnog naslova odnosi se na navigaciju 's pomoću kursa i prijeđenog puta' u nautičkom rječniku, a 'računsku navigaciju' u zrakoplovnom. U filmskom se referira od samog početka na položaj podmornice koja će biti pokretač nove misije, ali i na računalne izračune umjetne inteligencije koja će se pokazati kao istinski negativac koji je prijetnja cijelom čovječanstvu.
U najnovijem dodatku franšizi Nemoguća misija, Tom Cruise se nada ponoviti senzacionalan uspjeh koji je polučio s filmom Top Gun: Maverick (2022). Želi pomalo surealan svijet sužanjskih špijuna jedinice nemogućih misija učiniti relevantnim i uzbudljivim. Kao Ethan Hunt nas podsjeća da je moto njegove jedinice da žive u sjeni i bori se za one sebi najbliže kao i za one koji nikada neće saznati za njih. Njegovi nadređeni nas pak podsjećaju da se Huntova jedinica pod normalno odmetne sa zadatka. Iz želje da spoji rudarski rad špijuna s kaskaderskim naporima da spase svijet film iz bjesomučne akcije preskače u šahovski triler i obrnuto. Jedino trenutci zaigranog i sarkastičnog humora se ističu u vrtlogu ta dva nespojiva ritma i teme.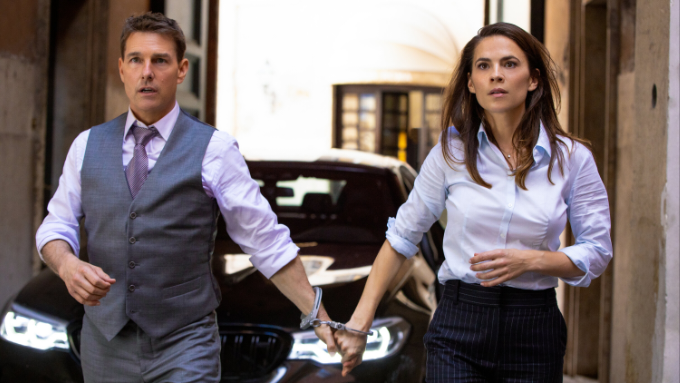 Tijekom svojih napora da se dokopa ključa (da, ključa) koji upravljanje zlokobnom umjetnom inteligencijom Ethan se susreće s likom džeparošice Grace koja je dašak svježeg zraka u već predvidljivom svijetu Nemoguće misije. Scene s njom su i najzanimljivije jer misli samo na svoju korist što onda Ethana dovodi do nepredviđenih zavrzlama. Želi ju zaštititi i uzeti pod okrilje – kao i preuzeti ključ koji je ukrala, ali cura ima svoje planove. Svoje planove ima i 'suparnička' ekipa koja ključ želi prodati onome tko da najviše novaca. Predvođena je zlokobnim Gabrijelom i neumornom razbijačicom Paris koja više sličnosti ima s Harley Quinn i sličnim stripovskim zlikovcima što pomalo zbunjuje jer se i sama prijetnja onda čini stripovskom.
Zapravo je najveća mana Nemoguće misije: Odmazda ta što želi postaviti ozbiljnu temu – prijetnju neobuzdane umjetne inteligencije, ali svi likovi su suviše plošni da bi ju gledatelje bilo briga hoće li ju oni svojim nadčovječnim naporima zaustaviti. Pohvalno je što se uvodi i mnogo ženskih likova u glavnu radnju i to bez nasilnog inzistiranja na isticanju njihove prisutnosti kao primjera feminizma. Tako imamo povratak Rebecce Ferguson kao Ilsu Faust iz MI6-a, povratak Vanesse Kirby kao Bijele udovice, Hayley Atwell kao buduće članice tima za nemoguće misije i Pom Klementieff kao Paris.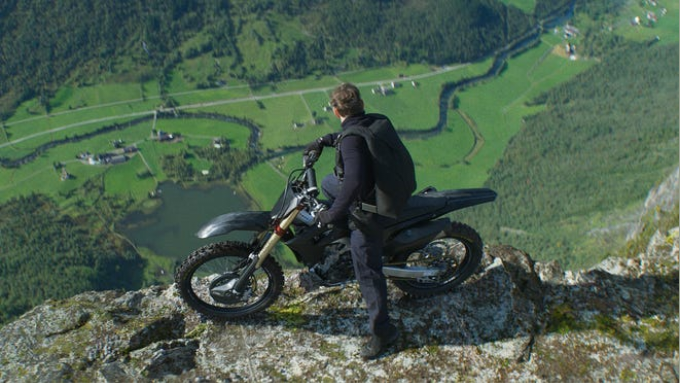 Sve u svemu, ništa od navedenog nije problem samo po sebi. Prijetnja umjetne inteligencije je zanimljiva i relevantna, akcijske scene su brze i impresivne, ali pri trajanju od 164 minute od svega dolazi do svojevrsnog zamora. U zadnjih 40 minuta sve je već jasno, već viđeno i već pomalo previše. Možda je kritičarski konsenzus da je Nemoguća misija: Odmazda izvrstan film i čestitke Cruiseru na guranju svoje furke. Ali Odmazda nije Top Gun: Maverick. To je samo još jedan u nizu filmova koji se stapaju jedan u drugi. Vožnja lunaparkom koja te zabavlja dok te izvrće, ali koju zaboraviš čim siđeš s vrtuljka.
OCJENA: