Film Falling redateljsko je scenaristički prvijenac Vigga Mortensena prikladno preveden na hrvatski kao Obiteljska priča, ali ne dopustite da vas taj generički naslov odvrati od gledanja. Ovaj film je zaista samo jedna od mnogih sličnih ili barem prepoznatljivih obiteljskih priča koja je pod Mortensenovim perom i palicom obojena udobnom toplinom. To je pravi profesionalni pothvat jer je u centru priče otrovni otac Wills (Lance Henriksen) kojemu su glavne karakteristike ogorčenost, pasivna agresija, fizičko nasilje i psihičko maltretiranje.
Willsova vladavina dolazi svom kraju. Ovom staracu se zdravstveno i mentalno stanje pogoršavaju, pa njegova djeca John (Mortensen) i Sarah (kratka ali efektivna Laura Linney) žele da se preseli bliže njima. Wills koji je cijeli život proveo na farmi u srcu Amerike ne može razumijeti njihove motive. Kroz flashbackove u nejogovu mladost vidimo da on nikada nije mogao razumijeti tuđe motive – niti svoje žene niti svoje djece, a to nerazumijevanje i neprihvaćanje drugih dovelo je i do raspada njegovog braka.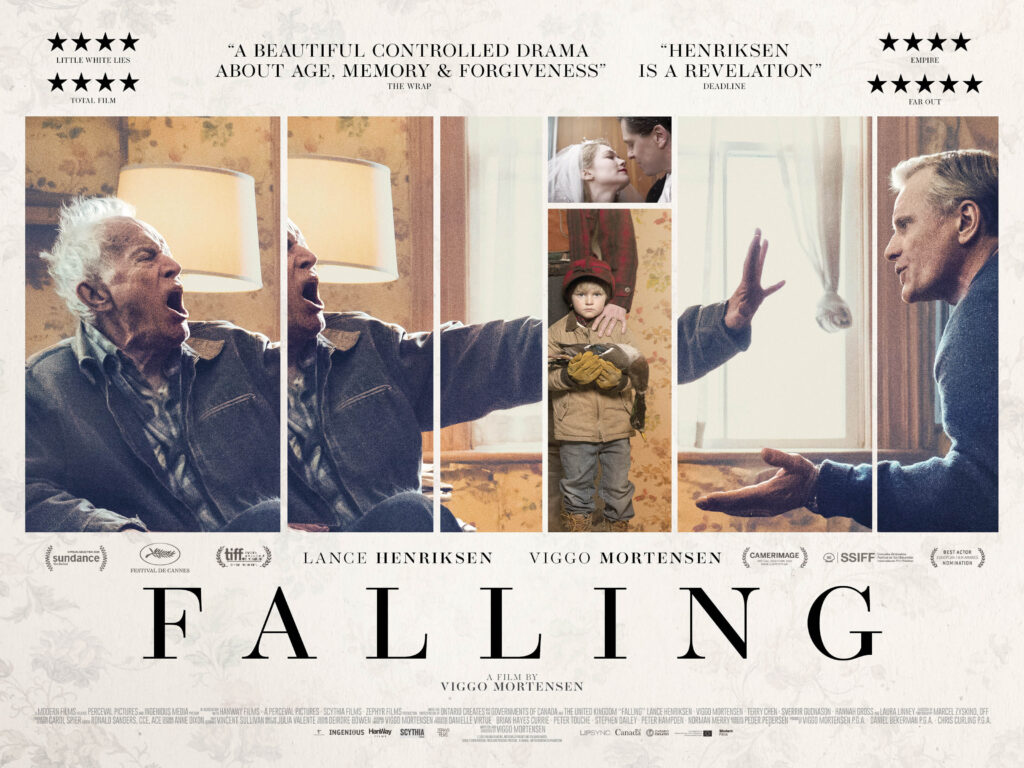 Miješajući scene iz Willsove i Johnove mladosti i starosti, Mortensen prikazuje koliko je varljiva granica između stvarnosti i percepcije, doživljenog i zamišljenog, zapamćenog i zamjerenog. Obiteljska priča film je nabijen iskrenim emocijama kao što su ljubav, odgovornost i oprost, a zbog okrutne nepopravljivosti glavnog lika toplina kojom Mortensen tvrdoglavo boja film ostavlja gorak okus u ustima.
Odrasli John toliko pomirljivo, gotovo pa svetački pušta svog oca da vrijeđa koliko želi. Nikako nisam uspjela dokučiti zašto su i John i njegova sestra toliko voljni prihvatiti svog oca koji u niti u jednom trenutku filma nije prikazan s nekom iskupljujućom vrlinom. Upravo je ta promjena snage s oca na sina ono zašto film uspijeva ostati pozitivan usred tolikog gnjeva i razaranja – činjenica da se John može ocu suprotstaviti za svu nepravdu i patnju koju mu je nanio, ali osvetu neće ispoljavati na staracu koji propada u demenciju. Time se John odmiče od kruga obiteljskog nasilja koje se naslućuje kod mladog Willsa, ali ga definitivno ne opravdava.
Kontrast hladnoće glavnog lika i topline filma čini Obiteljsku priču veoma gledljvom iako teško probavljivom. Slike, ideje i osjećaji koje film donosi na platno još dugo ostaju u mislima poput nekog neuhvatljivog sna, a priču, koja baš kao i život ne nudi neki konkretni odgovor, treba samo proživjeti.
OCJENA: