Kao što se u pred-pandemijsko vrijeme za bespotrebne sastanke znalo reći Ovo je trebao biti e-mail, tako za film Oni koji mi žele smrt (Those Who Wish Me Dead) mogu reći – Ovo je trebala biti mini-serija.
Razlog zbog kojeg bi mini-serija bila puno bolji odabir je predivna postava i izvrstan scenarij filma Oni koji mi žele smrt. Unatoč svojem kratkom prebivanju na ekranu, gledatelj u svakom od likova može vidjeti koliko su slojevito osmišljeni. Nema niti jednog lika s kojim ne želite provesti više vremena.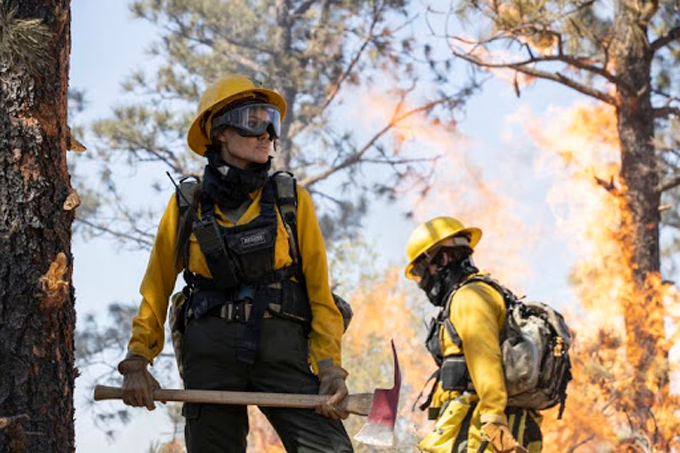 Mogu samo sanjati kako bi lijepo bilo jednom tjedno gledati kako se vatrogaskinja Hannah (Angelina Jolie) budi u svom tornju okružena zapanjujućom prirodom oko sebe. U seriji bi nju samo ponekad i potiho posjećivali duhovi prošlosti.
Voljela bih vidjeti šerifa Sawyera (Jon Bernthal) kako žonglira između zaštitničke odanosti prema svojoj trudnoj ženi Allison i bivšoj curi Hanni, a da niti jednom ne posumnjamo kakva je on dobričina.
Htjela bih duže vremena provesti i u domu oca i sina Connora gdje bismo dubinski mogli upoznati njihov odnos, ali i zašto je ta misterija koju je forenzički računovođa otkrio toliko bitna da za njima počnu tragati elitni ubojice. A onda i vidjeti kako će briga oko Connorove traume pomoći Hanni da se nosi sa svojom.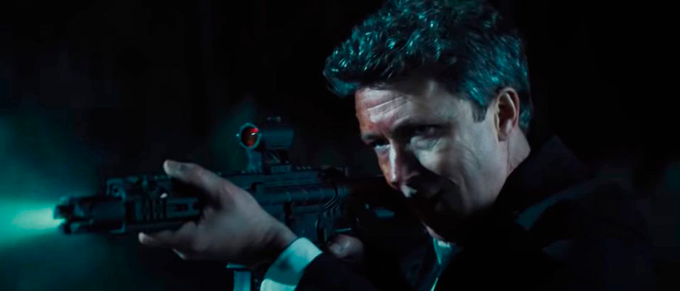 Na kraju krajeva, htjela bih provesti nekoliko tjedana na stražnjem sjedalu automobila, aviona ili kamioneta kojim upravljaju ubojice Patrick (Nicholas Hoult) i Jack (Aidan Gillen). Njihov odnos odiše iskrenom bliskošću i bilo bi uzbudljivo naći se u bezizlaznoj poziciji u kojoj ne navijamo za njih, ali ni protiv njih.
Ne znam kako su to uspjeli, ali čak i samo dvije scene glavnog šerifa i isto toliko Hanninih suradnika su bile dovoljne da ih se zavoli i da zainteresiraju.
Da, trebala bih biti zahvalna što sam uopće imala priliku gledati film Oni koji mi žele smrt na velikom platnu, ali ta zahvalnost dolazi i s dozom tuge. Jer gledati koliko film ima potencijala nije isto što i gledati dobar film. Mi ni nakon odjavne špice ne znamo zašto su pobogu ubojice uopće tragale za tatom forenzičarom i zašto im je bitno je li Connor preživio ni što je visilo o niti ako se Connor ne spasi.
Glavna preokupacija forenzičara bila je da dođe do nekoga kome može vjerovati i da da izjavu novinarima. Zbog toga je nekoliko dana putovao u Montanu. Pa zar nije novinare moga naći bilo gdje drugdje? Makar i na internetu. A koju izjavu, to nikad ne saznamo ni od dobrih ni od zlikovaca.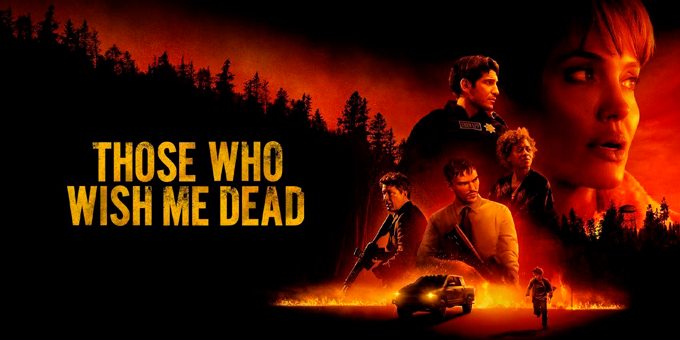 Žao mi je da knjiga Michaela Koryte na kojoj se temelji film nije dopala u ruke Reese Withersoon i njezinoj produkcijskoj kući Hello Sunshine zaslužnoj za uspješnice kao što su Male laži i Mali požari posvuda. Iako bi u tom slučaju vjerojatno Shailene Woodley preuzela Jolienu ulogu. Jolie u Oni koji mi žele smrt unosi zavodljivu kvalitetu koja je ujedno i opasna i uzbudljiva, baš kao i vatra s kojom se bori i u snovima i na javi.
Film u svakom slučaju nije loš i srce mu je na pravom mjestu, ali nedostaje mu ključni sastojak – vremena da se rasplamsa. U nekoliko epizoda kada bi se radnja i likovi iz malih iskrica pretvorili u prave grdosije, garantiram da do kraja ni pred jednim televizorom ne bi bilo suhog obraza.
OCJENA: