Na BBC-ju je prikazana i zasad posljednja epizoda mračne serije Peaky Blinders (2013-2022). Serija je započela svoj put prema vrhu televizijske popularnosti zahvaljujući uvodnoj špici Nica Cavea i uvijek zanimljive teme – usponu gangstera. Od karakternog glumca Cilliana Murphyja napravila je zvijezdu, a povijesnu uličnu bandu koja u svojim šeširima skriva britvice podigla u kultni status.
Obitelj Shelby kroz šest sezona podigla se iz uličnih snagatora sve do Britanskog parlamenta bez da je ikad za sobom ostavila svoju Romsku i kriminalističku prošlost. Tommy Shelby (Murphy) kao neosporivi patrijarh i spletkarski um svojim šarmom zaveo je publiku tako da su ili željeli biti on ili biti s njim.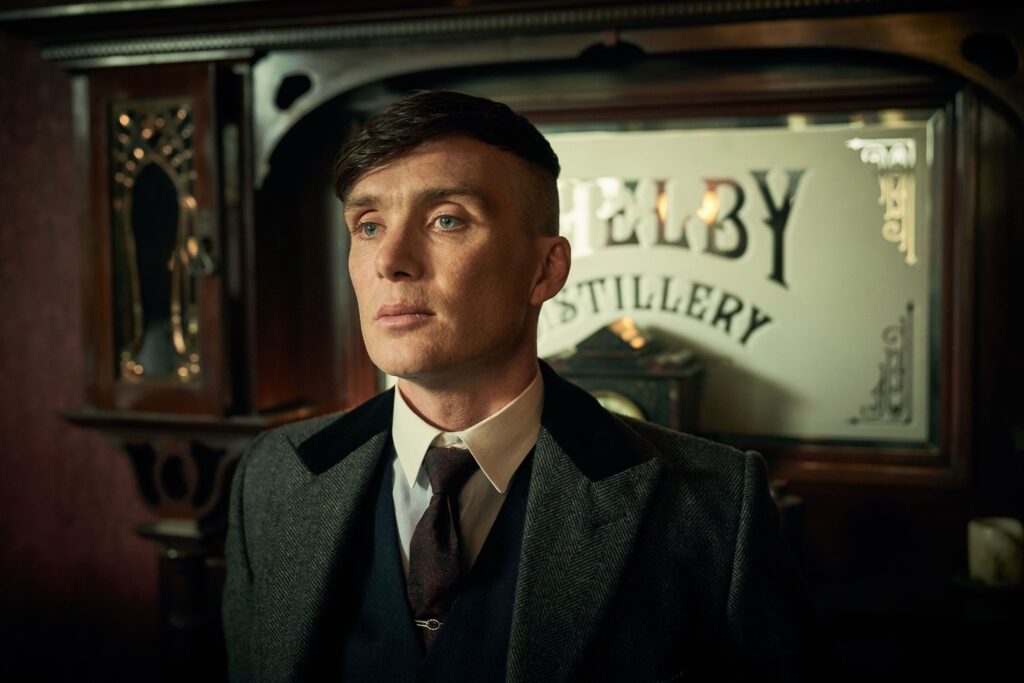 Iako mi nije mrska, osobno nisam ni pretjerano impresionirana serijom. U nastavku donosim tri loše i jednu dobru stranu serije Peaky Blinders.
LOŠE STRANE:
1. Brutalnost
Možda sam malo nerealna ako me kod serije koja nosi naslov po zloglasnoj bandi smeta brutalnost. Ipak su Peaky Blinders poznati po kamatarenju, ucjenama i kad ništa drugo ne uspije – potpunim uništenjem ili ubojstvom. Ali mnogo puta dovoljno je jasno kakav kraj čeka nekog izdajicu ili smetalo. Da su mi jedanput ili dvaput Peakyje pokazali na djelu, mogla bih zamisliti što se dogodilo i s drugima. Vrlo često radnja epizode počivala bi na scenama mrcvarenja što protivnika, što pripadnika Blindera. Najblesaviji je bio trenutak kada je Tommy (što se gotovo nikad ne događa) prevaren i uhvaćen i protivnici mu doslovno raspolove lubanju. U sljedećoj epizodi on se oporavlja 10 minuta i opet je sve po starom. Je li onda taj brutalan prikaz bio uopće potreban?
2. Sapuničastost
Slično kao i prijašnje, serija je prepuna sapuničastih zapleta. Sve se urotilo protiv Tommyja Shelbyja, gledatelji strepe jer znaju da je nadrapao, kad eto spasa ala deus ex machina. netko promijeni stranu ili je Tommy je cijelo vrijeme znao za urotu jer posvuda ima svoje špijune. Dva primjera sapuničastosti su me posebno naživcirala. Prvi je bio smrt brata koji se isto za epizodu dvije pojavi živ i zdrav iz mraka. Čak mi se čini da kasnije nije ni imao ožiljke. A drugi je pojava Aberame Golda kojeg nitko od Shelbyja ne odobrava, boje ga se i misle da je previše brutalan. Da bi on postao najveći slatkiš i osoba od pouzdanja koja se kasnije i vjenča s matrijarhom Shelbyjevih – tetom Polly.
3. Tommy Shelby
Tommy Shelby i Cillian Murphy koji ga utjelovljuje ujedno je i najjača i najlošija karika serije. Da, on je konzistentno sebičan i rezerviran. Misli da zna najbolje, i često obitelj uvali u vee probleme unatoč upozorenjima. Sve zbog taštine i pohlepe. Ali svi mu sve brzo zaborave i spremni su ponovno i ponovno slušati njegove naredbe bez obzira. Zanimljivije od nedodirljivog antikrista bilo bi vidjeti čovjeka i s pokojom vrlinom. Pa čak i pokušaj da se vrati Tommyju koji je bio prije odlaska na bojišnicu. Onaj Tommy kojeg gledamo tijekom šest sezona želi samo pare, seks i premoć i onda želi još. Ne radi to jer ga novac i seks usrećuju. Ne radi to za svoju obitelj jer ih zbog toga samo dovodi u opasne situacije. Vrlo brzo, kako Tommy bezizražajno gura bolje, više, jače, sve njegove muke postaju dosadne.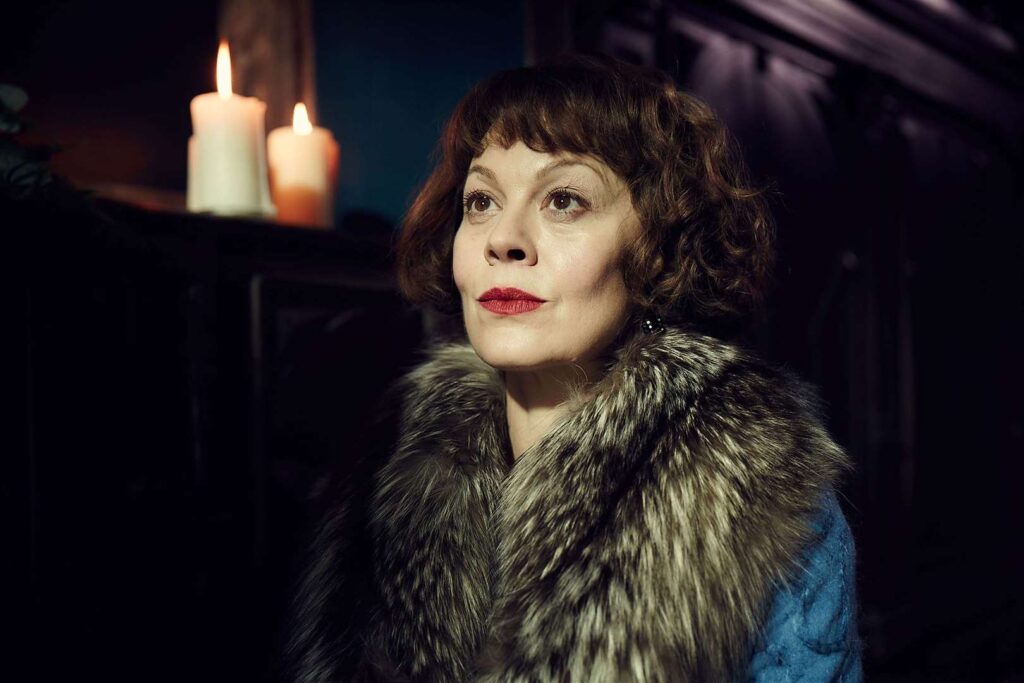 DOBRA STRANA:
1. Glumačka postava
Bez obzira na to što su porivi i postupci likova uvelike u službi zapleta i konflikta, svaki od njih je puna i zaokružena osoba. Nisu nužno realni ni prepoznatljivi. Više su arhetipovi osobina potrebnih za radnju, ali zahvaljujući vrhunskom talentu glumaca oni postaju živopisni i nezaboravljivi. Bez njih likovi bi bili karikature čija bi Romska pozadina bila jeftini, uvredljivi trik. Zato što oni kvalitetno izgrađuju lik i vjeruju u svaku izgovorenu rečenicu i mi vjerujemo njima.
Osim nezamjenjivih starješina Cilliana Murphyja i Helen McCrory, u seriji su u stalnoj postavi bili i Aidan Gillen, Tom Hardy, Sam Neill i Stephen Graham. Posebno zaslužna za osjećajnost i tragediju posljednje sezone je Natasha O'Keeffe. Bez vrhunskog castinga umjesto hvaljenog klasika, Peaky Blinders završili bi kao smijurija. Ako bi ih se itko i sjećao.
OCJENA: