Jedna od prvih stvari koja se spomene o filmu CODA (2021) bila je da je to kratica za termin dijete gluhih roditelja (child of deaf adults). Sada, unatoč Oskarovskoj pljuski, CODA je poznata kao trostruki dobitnik Oskara ili bitnije, dobitnik Oskara za najbolji film. Zanimljivo je doduše da CODA ima i drugo značenje vezano uz film, a to je glazbeno.
Film prati obitelj Rossi u kojoj su otac, majka i brat gluhi, a jedino kći Ruby čuje. Ne samo da čuje nego i prekrasno pjeva. Iako je tinejdžerica, ne sanja o drugačijem životu od onog na koji je navikla. Ipak cijela obitelj ovisi o njoj kako bi komunicirala s ostatkom svijeta. Svako jutro prije škole pomaže bratu i ocu pomaže u ribolovu i pregovara o cijenama s otkupljivačima. Sve dok jednog dana ne upiše zbor kao izborni predmet. Samo zato što je zbor upisao i dečko koji joj se sviđa. I gle čuda, prvo se osramoti, ali onda njezin profesor u njoj prepozna nevjerojatan dar i ponudi joj da ju podučava za audiciju na Berkleeju.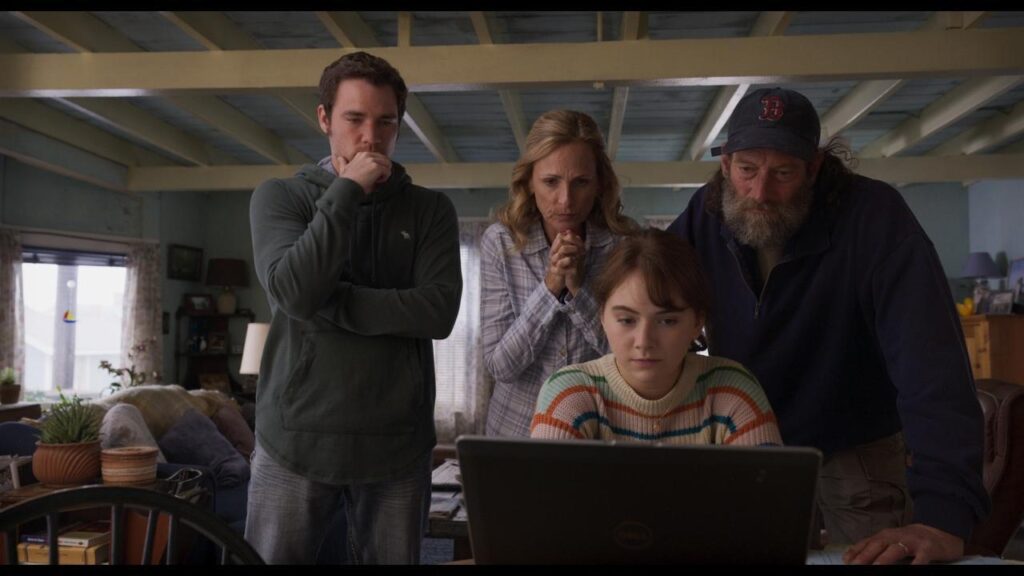 Da sam slijepa, upisala bi se na slikanje? sumnjičavo ju pita mama kada s njom podijeli svoj novi hobi. Nije potpuno u krivu. Ruby je zaista samo tinejdžerica, a pjevanje je nešto što je samo njezino, nedodirljivo njezinim roditeljima i bratu. Ona pokušava naći svoje mjesto u svijetu, a jaz između njezinih želja i onih njezinih roditelja produbljuje činjenica da je ona veliki oslonac za svoju obitelj. Osim buntovništva osjeća i nepremostivu odgovornost.
Njezin se brat također želi osoviti na svoje noge. Zbog toga se i posebno ljuti na Ruby i suoči ju s činjenicom da je ona ta koja potencira njihovu međuovisnost. Obitelj će se snaći i bez nje, siguran je. Sestri želi da se okuša u životu koji on ne razumiju niti joj mogu pružiti.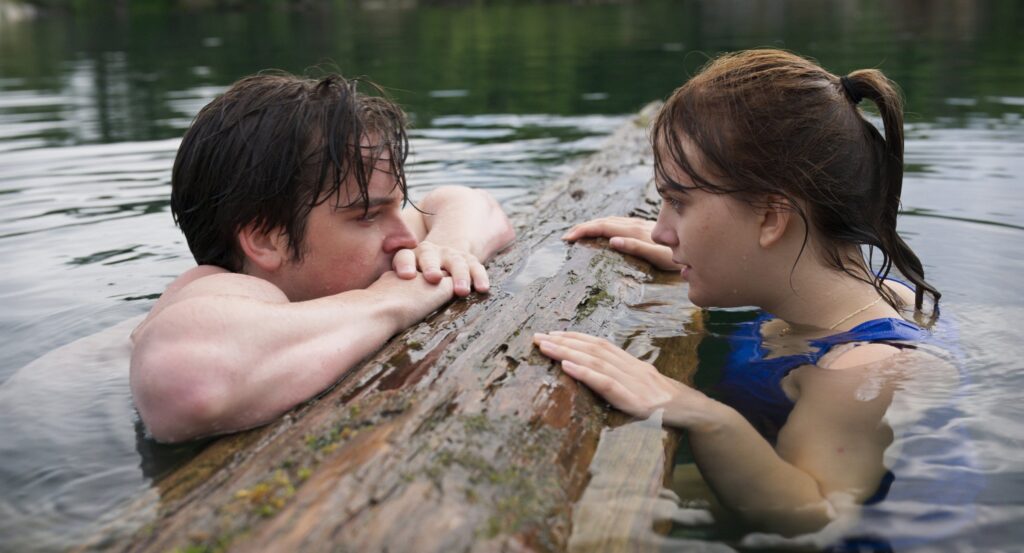 Mnogo je površnih zapleta prisutno u filmu CODA. Na primjer, Rubyna obitelj ne može platiti faks, ali Rubyno pjevanje je toliko dobro da upadne baš na Berklee i to još uz stipendiju. Dečko koji joj se sviđa je jednako dobar kao i ona, pa naravno moraju skupa pjevati duet. Kada joj profesor da zadnju šansu, ona ne može stići na sat jer je baš tada došla televizijska ekipa i mora prevoditi. Najgori, naravno, dijete gluhih roditelja s anđeoskim pjevačkim glasom.
I možemo frknuti nosom na film, samo što… Ovi zapleti su stereotipi jer funkcioniraju. Zahvaljujući tome što su nam protagonisti ljudi na koje nismo navikli, ovi prepoznatljivi zapleti zapravo skladno zaokružuju priču. CODA je zabavan i dirljiv film o odrastanju i traženju svojeg mjesta pod suncem. Je li zaslužio svojeg Oskara za najbolji film? Sumnjam. Ali ako će ga zbog toga pogledati više ljudi, ne škodi.
OCJENA: