Film Takva su pravila (2014) privukao me na rasporedu HRT-a, a da ne znam točno zašto. Pretpostavljam da mi se priča o jednoj dosadno tipičnoj obitelji svidjela zbog kombinacije opisa i naslova. Ivo i Maja zadovoljni su sa svojim mirnim, običnim životom. Sve se mijenja kada jednog dana Tomica dolazi kući pretučen, a film se zove Takva su pravila. Hoće li oni prekršiti pravila ili ustrajati prema svojim moralnim zakonima? Htjela sam saznati. Evo 10 misli koje su mi prošle glavom tijekom gledanja filma.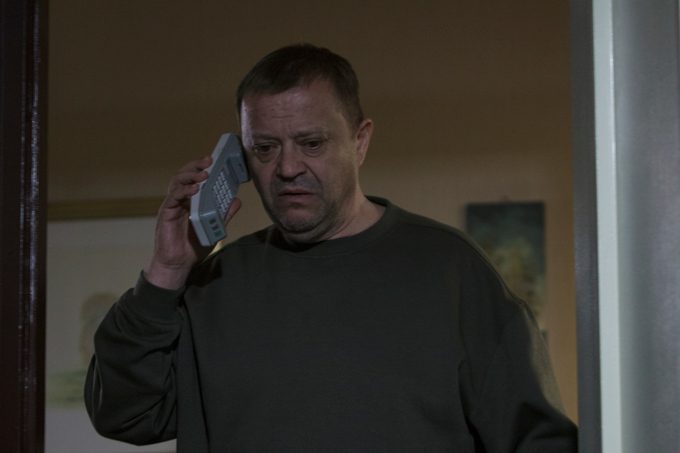 Upozorenje: Tekst koji slijedi sadrži pojedinosti o radnji i/ili završetku filma.
1. Je li potrebno prije naslovne špice nabrojati sve nagrade i festivale na kojima je film bio? Dosaaadnoo! Srećom traje samo 60 minuta. I onda počne film a neki ružni plavi filter sve zaglušuje. Barem su tramvaju prepoznatljivi i lako se smještamo u radnju.
2. Wow! Emil Hadžihafizbegović glumi ZET-ovca! Kako to da netko prije nije snimio film o ZET-ovcima? Ovo bi moglo biti zabavno.
3. Nemoguće je ne zaljubiti se u brižne roditelje Ivu (Hadžihafizbegović) i Maju (Jasna Žalica). Oni kupuju u tri različita dućana da bi uzeli trgovačke marke K plus, S budget i još Ivo nadrapa jer je kupio paprike, a nije trebao. Prije posla on reže kobasicu, a štednjak radi po svojoj volji. Oni su skromni ljudi i milo vam je oko srca vidjeti ih na ekranu.
4. Šok! Tomičino lice. Stvarno nije OK. Zanimljiva je mirna reakcija njegovih roditelja. Napeto je.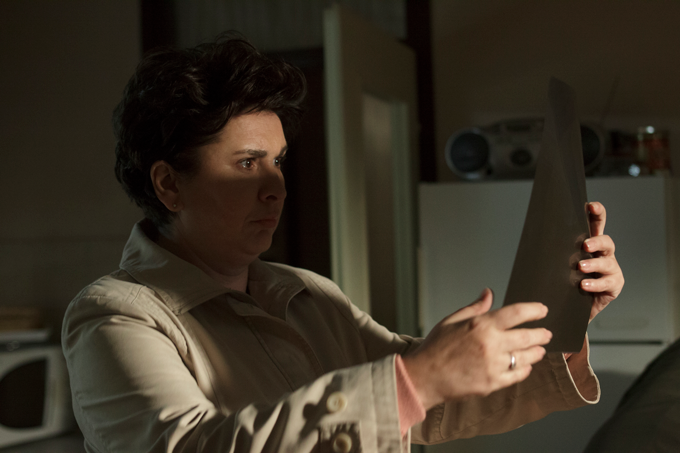 5. I onda pomutnja – broj hitne ne radi, a Tomica je onesviješten u kupaoni. Maja traži Ivu da joj doda njegove traperice jer ne može u gaćama u bolnicu. Majo, Majo, to ti je najmanja briga.
6. U bolnici je osoblje otresito, grubo i nezainteresirano, a mi sjedimo s Ivom i Majom i grizemo nokte. Neka im netko nešto kaže, pobogu, ja ne mogu to gledati.
7. Pa jel to… Goran Bogdan kao doktor – malo opaljen, sav u svom svijetu. Priča on njima nešto o glavi, ali i ja ga jedva razumijem.
8. U ovom filmu mislim da je grozno kad ne vidiš što se događa, onda ti pokažu malog u induciranoj komi i potrese te još dublje. Zašto su ga pretukli? Kaže njegova cura – jer nije nekom liku htio dati novac za burek. Pa da zaplačeš.
9. "Prestao disat?" Hadžihafizbegović je u svakoj sekundi spreman da vas uništi emocijom. Nikad nisam mislila da bi film koji je toliko predvidljiv mogao tako utjecati na moje osjećaje, ali Takva su pravila nije film iznenađenja nego emocije.
10. Joj šta zbilja za kraj moramo imati začarani krug? Malo me to razočaralo jer bih radije htjela vidjeti i nerazriješen život Ive i Maje nego da Ivo postaje razbijač na kraju.
OCJENA: