Nisam od hororaca ni trilera. Još manje od art analize društveno potpuno izoliranih ličnosti koje se ne mogu nositi s freudovskim kompleksima. Bez obzira što je Beau se boji (Beau Is Afraid, 2023) baš jedan takav film, željela sam ga pogledati zbog glavnog glumca. Joaquin Phoenix je ipak od sličnih uloga napravio karijeru i lijepo je vidjeti da se vratio na veliko platno. Ako u jednadžbu još uključimo i produkcijsku kuću A24 i redatelja i scenarista Ari Astera, onda to zbilja postaje film koji se ne treba propustiti.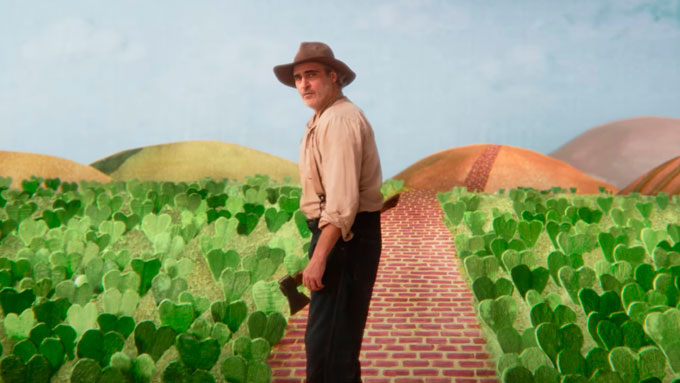 Redatelj hvaljenog Festivala straha (Midsommar, 2019) za svoju sljedeću priču bira protagonista koji je svoju najveću traumu preuzeo rođenjem, a koja se nastavila kroz opsesivnu kontrolu premoćne majke. Beau, kada ga upoznamo, je pedesetogodišnjak kojega anksioza izjeda do točke gdje ne može funkcionirati. On ovisi o svom psihijatru i lijekovima koji će zatomiti njegove paranoje, ali od zahtjeva majke još uvijek ne može pobjeći.
Beau se boji može biti interpretiran na razne načine. Ili je to film smješten u post-apokaliptičnom  svijetu u kojemu susjedi poput pobješnjelih zombija razdiru ono malo ljudskosti s kojom su okruženi ili su obični ljudi u Beauovom umu poprimili osobine njegovih najvećih tjeskoba. U tom stilu izgrađen je prvi dio ove trosatne odiseje o odnosima infantiliziranog sina sa svojom nametljivom majkom. Beau živi sam  Od samog početka redatelj nas upozorava da opasnosti vrebaju iza svakog ugla, ali i da ničemu što vidimo ne možemo potpuno vjerovati.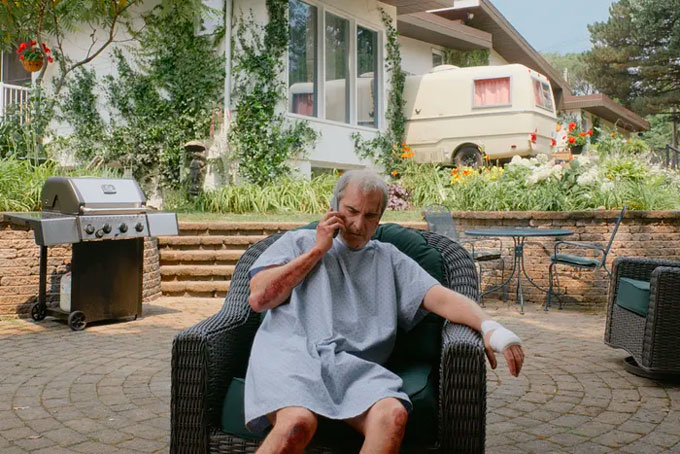 Teme koje Aster odabire obraditi u filmu, zbog svojeg trajanja i cjelina koje prekida Beauovo bježanje iz jedne distopije u drugu, dobiva epizodni karakter. Kao nagledavanje više nastavaka neke serije jednog za drugim. Beau je prvo zarobljen u svojem stanu, u svojoj četvrti. On se smrtno boji i ljudi na ulici i susjeda u zgradi i pauka koji gmižu, a i od samih policajaca koji bi trebali unositi nekakvu sigurnost treba bježati. U sljedećoj 'epizodi' Beaua udomi brižna obitelj u kojoj se počinje bojati svoje 'posestre' i 'pobrata'. A postepeno i samih 'roditelja' jer njihova privrženost poprima zatvoreničke razmjere. Kada i od njih pobjegne, nađe se u nekakvoj komuni gdje bi svatko trebao biti smiren i slobodan živjeti svoj najbolji život. Ali tamo priča Beauovog života biva podvrgnuta ismijavanju pred publikom. Doslovno.
Napokon Beau stiže kući svojoj tiranskoj majci gdje se suočava sa sjećanjima iz prošlosti i željom da ih nadiđe. Umjesto s katarzom, suočava se s personifikacijom freudijanskih simbola opsesije majkom i nemogućnosti seksualne akcije koja je zapravo izvor svih njegovih problema.
Iskreno, niti se ne sjećam kako film završava. Jer je završio već triput prije nego je Beau stigao kući. A ono što tamo sretne pretjerano je samoudovoljavanje autorovoj opsesiji i viziji. Beauov pothvat trivijaliziran je posljednjim činom. On osim majčinog otrova i Beauove pasivnosti ne donosi istančanu poantu. Zapravo razočarava, jer ispada da je poanta očita od samog početka, a onda do besvijesti kinđurena surealnim idejama redatelja.
Možda je većim i iskusnijim filmofilima ova forma dovoljno zanimljiva i tragi-komična da ih ponuka na interpretacije i ponovna gledanja. Meni osobno, bilo je tu puno buke nizašto. A i voljeni Phoenix nije se pretjerano napregnuo.
OCJENA: