Razjasnimo odmah najbitnije pitanje: Da, Cruella je film za djecu, ali Cruella nije dječji film. Emma Stone briljira u ulozi Cruelle. Glumica čiji izrazi lica često plešu na granici emocije i farse savršeno pristaje Cruelli, a svojim šarmom i talentom dodaje puno mesa dosad plošnom liku.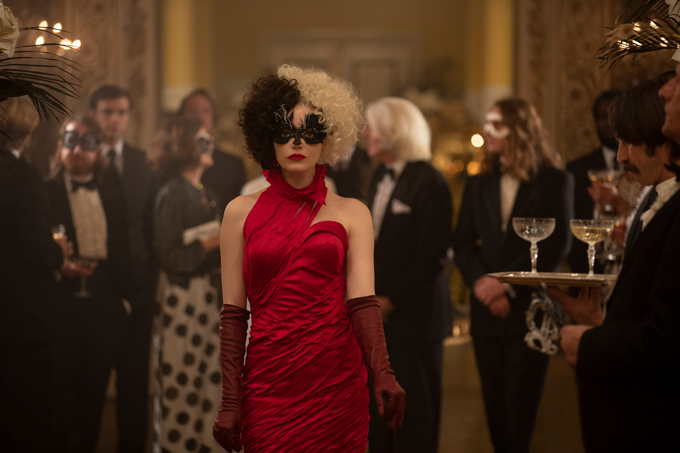 Radnja filma Cruella je jednostavna iako vrtoglava. Ako producenti planiraju sljedeći nastavak, ne znam zašto su toliko priča stavili u prvi film. Cruellu upoznajemo kao Estellu – neobično dijete talentirano za modu koje je ponekad sklono okrutnostima. Pratimo ju u školi, na druženju s majkom, kako završi na ulici, kako postaje dio ulične bande, kako dobiva posao u velikoj modnoj kući, kako napreduje, kako pokazje svoj talent, kako se odlučuje na osvetu… I tu smo tek na pola filma. Djeci će svaka od ovih priča biti zabavna, ali odraslima možda bude previše.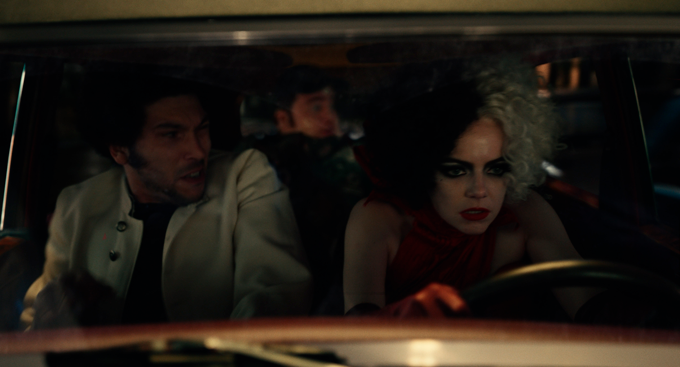 Djeci s druge strane možda promakne briljantno izabrana glazbena podloga koja igra veliku ulogu u dojmu filma koji se radi u nekom alternativnom Londonu glam rocka. A modne kreacije dvije suprotstavljene dizajnerice nažalost su puno impresivnije na samim likovima nego ono što dizajnerice/neprijateljice osmisle.
Osvrnimo se još na veliku neprijateljicu – Barunicu koju glumi Emma Thompson. Ona je već apsolvirala uloge u bajkama od Dadilje McPhee sve do Gospođe Potts u Ljepotici i zvjeri. Zato je njezina Barunica vrlo uzbudljiva, uštogljeno otrovna i uglađeno manijakalna.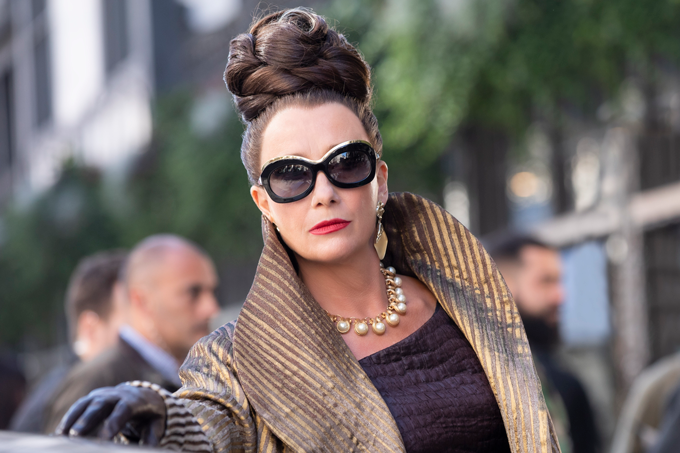 Zanimljiv je i odabir njezinog vjernog sluge Johna za kojeg sam ja zaključila da ga glumi Stanley Tucci. Koja bi to odrasla osoba povjerovala da Stanley Tucci ikad može biti zlikovac? Srećom, producenti su se odlučili na Mark Stronga, ako je to bitna razlika. Djeci će svejedno promaknuti taj detalj i moći će veselo uživati u još jednom zapletu.
Nisam fan pozadinskih priča pogotovo kada po milijunti put brane nekog psihotičnog zlikovca zbog tužnog događaja u djetinjstvu. Imao ga je i Batman, pa nije postao zao. Ali moram priznati da je Cruella baš ono što je trebala biti: film zločina i akcije koje prate oštre kratke dosjetke. Ako se filmove nastavi snimati u ovom tonu, možda ćemo jednom Cruellu gledati kao preteču akcijskih komedija koje predvode žene. Sve u svemu: zadovoljavajuće.
OCJENA: