Taman sam u svoju bilježnicu za recenzije počela pisati naslov svoje nove teme, BBC-jeve mini serije Duhovi prošlosti (Bloodlands, 2021) kada se dogodio prvi šokantni obrat. Srce mi je bilo na mjestu – dobro sam odabrala. Inače nisam preveliki ljubitelj kriminalističkih serija pogotovo kada se istražuju ubojstva. Nagledala sam se raznih smrti i inovativih ubojstava u svemu od Odjela za umorstva (Homicide: Life on the Street, 1993-1999) do Chicago PD-a (2014-). Volim serije o policajcima i o istragama, ali ubojstva me ne privlače. Ipak, kad sam vidjela da je mjesto događanja Sjeverna Irska i još s neizostavnim Jamesom Nesbittom kada se tamo snima, nisam mogla odoljeti. Ako ništa, barem znam da na BBC-ju neće biti tristo nastavaka.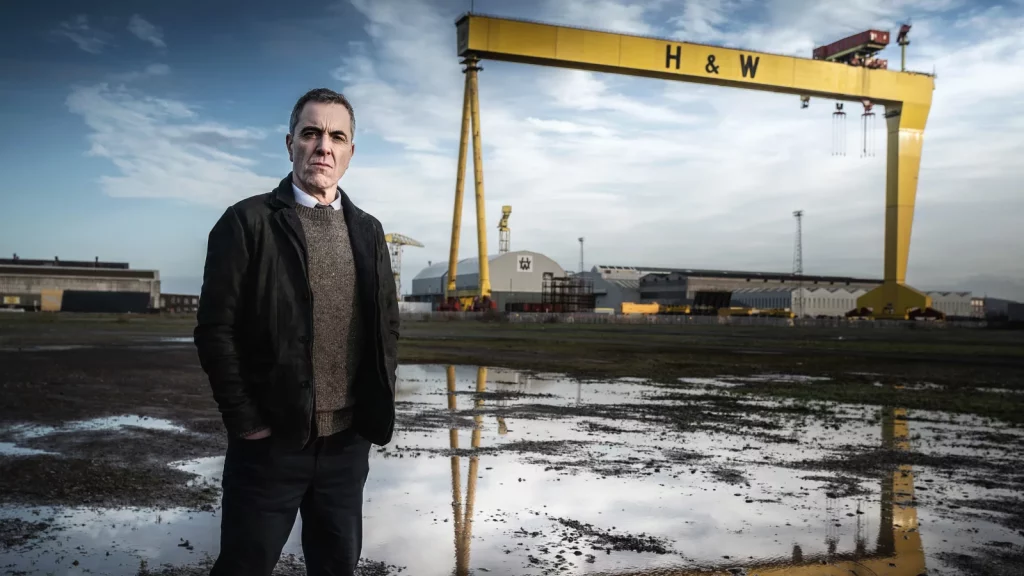 Prvu epizodu serije Duhovi prošlosti krasi mnoštvo lokalnih detalja od znamenitosti Belfasta, krajolika Irske, izraženih naglasaka, brodogradilišta do bivših pripadnika IRA-e i UVF-a. Kada dobiju dojavu o nestanku novopečenog poduzetnika i naravno bivšeg vođe IRA-e, James Nesbitt kao detektiv Tom Brannick i Charlene McKenna kao njegova partnerica Niamh McGovern zaduženi su za istragu. Zbog načina na koji je nestao, svi su prilično uvjereni da traže njegovo tijelo.
Doduše, u njegovom autu je pronađena neobična posjetnica. Razglednica sa zaštitnim znakom Belfasta – brodogradilištem Harland & Wolff. Posjetnica se referira na dizalice koje se u slengu zovu Samson i Goliath, a Golijat je i kodno ime nikad otkrivenog ubojice za kojeg se sumnja da ima veze s policijom. Između ostalih, jedna od žrtava je i Brannickova žena. Baš zato što se odvija u Sjevernoj Irskoj ovaj nestanak i moguće ubojstvo nije predvidljivo. U Sjevernoj Irskoj iza svakog nestanka leže ti naslovni duhovi prošlosti. Ubija li Golijat ponovno? Na Brannicku je i McGovern da saznaju.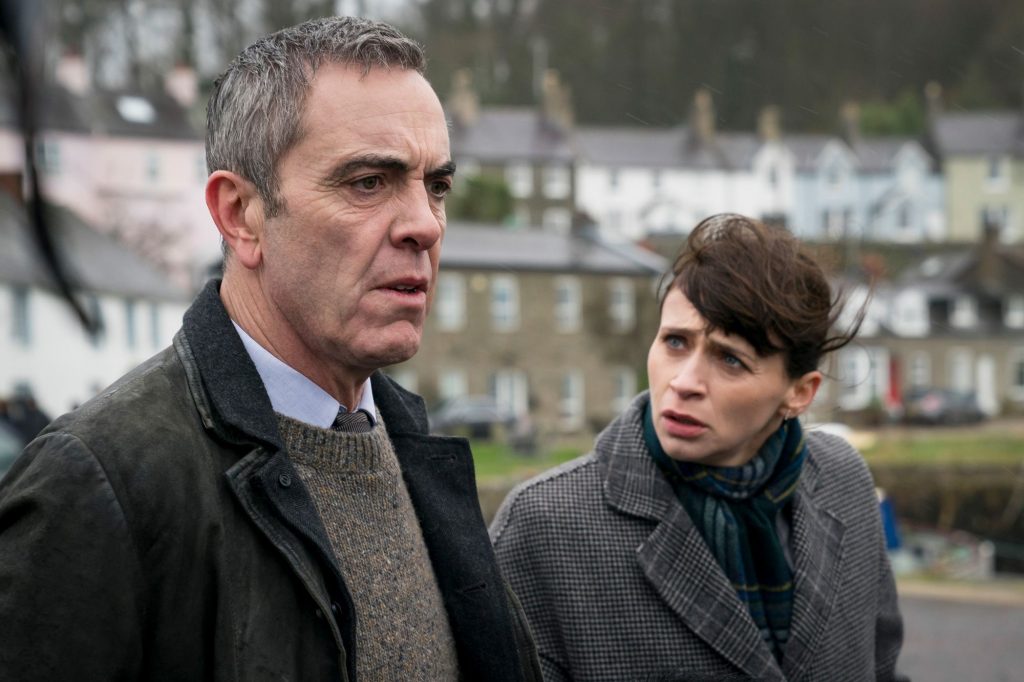 Kako bih ukratko objasnila pozadinu konflikta u Sjevernoj Irskoj? Teško. Na tu temu sam pisala i sada već nesuđeni diplomski rad, a ukratko je možda najbitnije reći ovako. Sjeverna Irska ima sveukupno malo više od milijun stanovnika. Svako ubojstvo ili bombardiranje osobno je utjecalo na protestante ili katolike. Kada se napokon izglasao mir 1998. svima je naloženo da prestanu kopati po starim ranama i zabranjeno je tražiti pravdu za bilo što što se dogodilo prije mira. Napeta atmosfera, zar ne?
Detektivi sada moraju hodati na žici i balansirati između naredbi s vrha i želje za pronalaskom ubojice. Ali ono što je zanimljivo, iako ponekad malo banalno u seriji Duhovi prošlosti su razni zapleti koji uz kosture izlaze iz ormara. To ima smisla jer je područje toliko malo da se ne možeš okrenuti bez da netko ne zna nekoga tko je nastradao ili sudjelovao u konfliktu. Ne mogu reći da sam potpuno zadovoljna krajem, ali bilo je vrijedno gledanja. Ništa u vezi ovog ubojstva nije bilo po špagi.
OCJENA: