Film Murina (2021) započinje prikladno impresivno za dobitnika nagrade za najbolji dugometražni prvijenac u Cannesu. U prvom kadru smješteni smo u dubinu mora i promatramo površinu. Nakon nekog vremena, u kutu se pojavljuju minijaturni plivači – otac i kći. Brzo je jasno da je plavetnilo koje ih okružuje ujedno i prekrasno i prijeteće.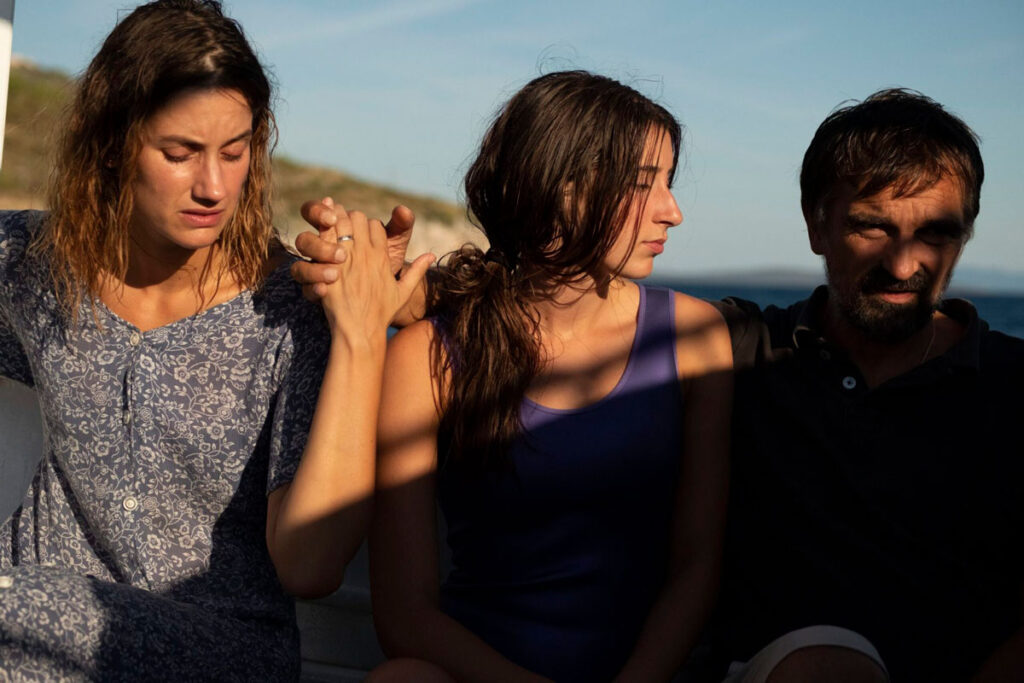 Priča okosnica filma je prepoznatljivi spoj sanjarenja, sazrijevanja i razočaranja, a u centru priče je odrastanje i osamostaljenje tinejdžerke Julije (veoma prirodna Gracija Filipović). Ona živi na osami u obitelji koju bi bilo naivno opisati disfunkcionalnom. Julija odrasta u tipičnoj hrvatskoj obitelji koja se nalazi na udaljenom otoku. Svatko od njih – i majka i otac i Julija – sanjaju o tome gdje je život bolji.
Njihovu svakodnevicu uzburka dolazak starog poznanika Javia (Cliff Curtis) od kojeg Ante očekuje novac kojim će kupiti stan u Zagrebu, dok se Julija nada da će joj on zamijeniti oca. Majka Nela (Danica Ćurčić) je jedina koja ne vjeruje da se status quo može promijeniti.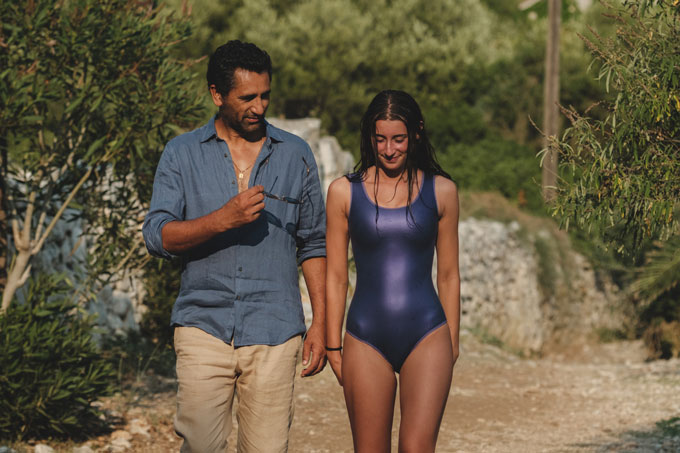 Dvojakost mjesta i ljudi provlačit će se tijekom cijelog filma Murina. Posjetioci njezinog doma na otoku to mjesto nazivaju rajem, a nama je očito da je za nju to mjesto daleko od raja. Njezin otac Ante (Leon Lučev) i njegov prijatelj Javi (Cliff Curtis) doimaju joj se poput vraga i anđela, ali pokazat će se da ni ljude nije tako lako odrediti. Iako Javi izgleda kao sušta suprotnost njezinom samodopadnom i agresivnom ocu, kad se zagrebe površina, pokazat će se da ni taj zavodljivi stranac nije baš neki spasonoša.
Prema nekim recenzijama, Murina ostavlja najbolji dojam dok prati Juliju u kojoj ključa bijes. Trenutci kada postaje agresivna nisu jednako zanimljivi. Kao da nisu dovoljno osmišljeni. Pogotovo pošto se njezino suprotstavljanje ocu odvije dvaput i time oduzima na efektnosti.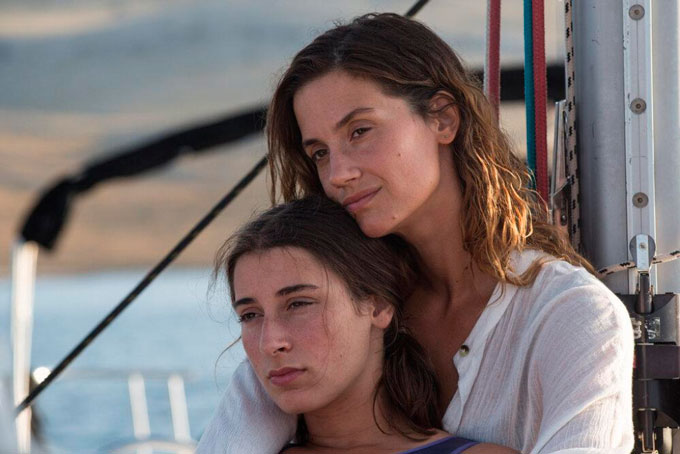 Vizualno, Murina je konkurent na svjetskoj razini. Film je prepun zanosnih kadrova, kao i promišljene simbolike. Ipak, na trenutke je više posvećena školskom zadovoljavanju norme nego što je posvećena svojem gledatelju. Scenarij u nekim trenutcima kao da pada u drugi plan i priča se odvija samo zato da se na određene aspekte može staviti kvačica.
Kada redateljica Antoneta Alamat Kusijanović film završi inverzijom početnog kadra, on je smirujuć, meditativan i lijep. Baš kao i Murina. Ali nije da ostavlja bez daha.
OCJENA: