Serija Nikad nisam… (Never Have I Ever, 2020-) na Netflix je stigla u travnju 2020. godine – u vrijeme velike svjetske nesigurnosti, mentalne iscrpljenosti, zastrašujućih vijesti i emocionalne potrebe za nečim ugodnim, slatkim i zabavnim. Prva epizoda nove serije od autorice Mindy Kaling bila je pravi melem za brutalnu stvarnost.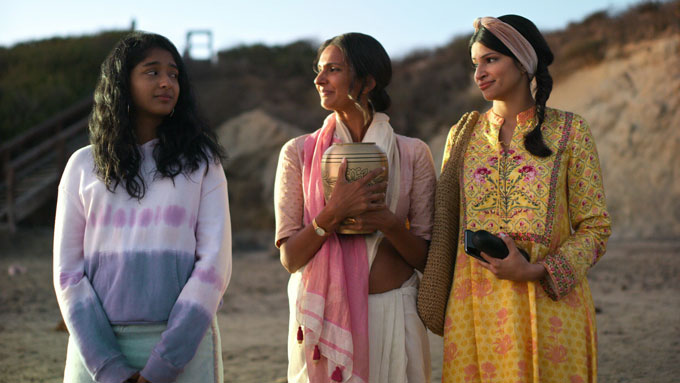 Zaplet serije Nikad nisam… bavi se životom Devi Vishwakumar (Maitreyi Ramakrishnan) koja se pokušava nositi sa smrću svog oca. A to joj ide grozno. Umjesto da se suoči sa teškim gubitkom, Devi se posveti svom statusu u školi. Ima nepogrešiv plan o tome s kim svaka od njih mora hodati i kako se ponašati kako bi dosegle sveti gral popularnosti.
Naravno da takvo ponašanje dovede do konfliktnih situacija između Devi i njezinih prijateljica kao i između Devi i njezine obitelji. Ali njezina joj nastojanja donose i pažnju najzanosnijeg mladića u školi Paxtona (Darren Barnet), kao i šmokljana i konkurencije Bena (Jaren Lewison). Tako naša Devi završi usred ljubavnog trokuta.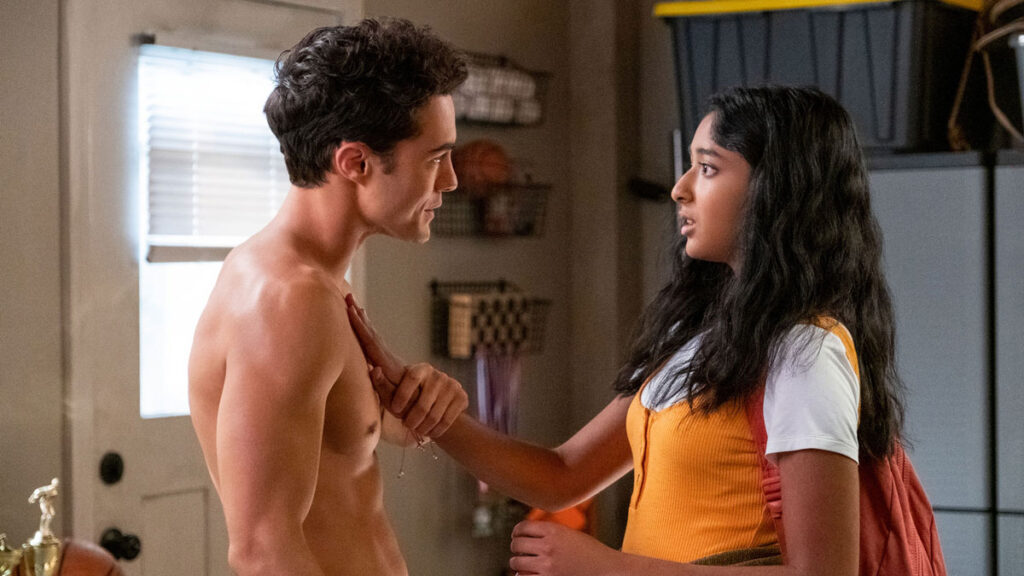 Devi je zaista okosnica serije Nikad nisam… Bez njezine neurotične ishitrenosti, očajničkog entuzijazma i nekontrolirane emocionalnosti ne bi bilo razloga zašto gledati seriju. Ali zbog njezinih ispada drugi likovi jedva da dolaze do izražaja. U drugoj sezoni novi su likovi nabacani bez mnogo privrženosti samo da u Devinom svijetu rade pomutnju ili ju nauče nekoj vrijednoj lekciji.
Osim neuvjerljivog ljubavnog trokuta, u Devin svijet dolazi konkurencija u obliku druge učenice Indijke i u obliku majčinog kolege i više-od-prijatelja Doktora Jacksona. Njezina se psihijatrica sporadično pojavljuje samo zato da bi se postavila komična scena, a tako i njezina baka dok većinu događaja prate velike, nepremostive svađe koje Devi ostave samu i usamljenu.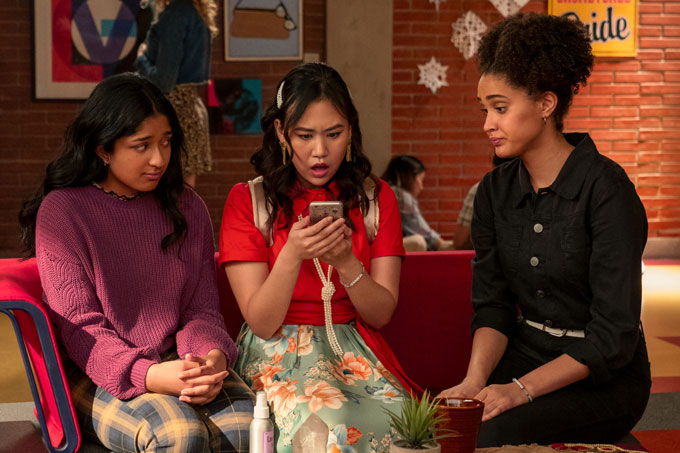 Dobra stvar kod serije Nikad nisam… je i što su epizode duge po dvadeset minuta što znači da se uvijek nađe vremena za sljedeći nastavak. Ako tražite neobaveznu razbibrigu, našli ste je.
OCJENA: