Od svih Tarantinovih filmova, a pogledala sam ih sigurno 90%, a Psi iz rezervoara (Reservoir Dogs, 1992) ostao mi je najdraži. Unatoč tome što je film iznimno krvav, a u nekim scenama i bolesno brutalan, to mi je manje smetalo nego inače. Uvijek je bilo jednako uzbudljivo slušati napete razgovore o tome tko je cinker. Kao i gledati Keitela kako žudi za time da podijeli s drugima svoje ime i time se zbližiti s njima.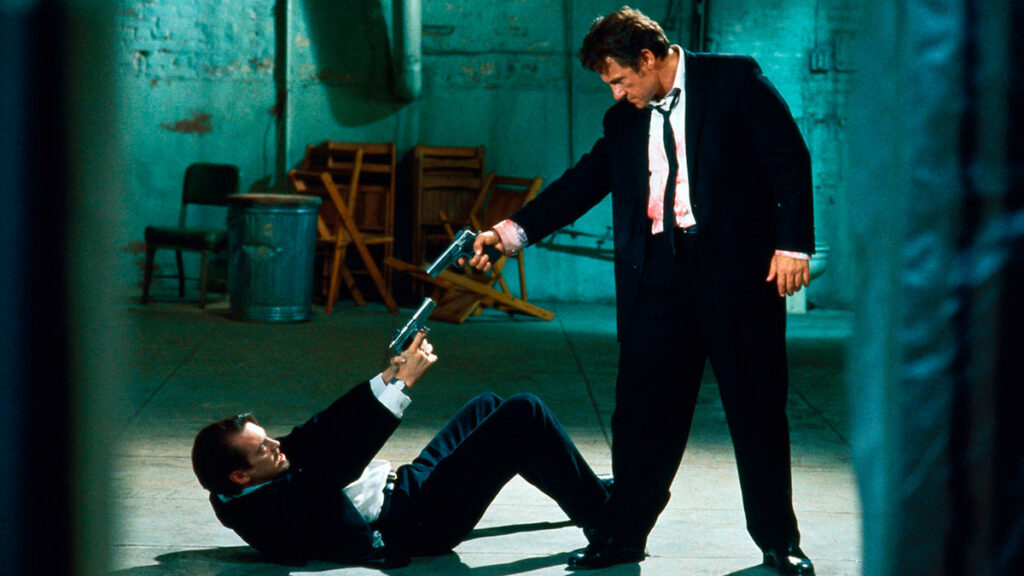 Vjerojatno je razlog zašto toliko volim film Psi iz rezervoara taj što Tarantino potvrđuje da ti ne treba mnogo da napraviš odličan film. Stavi 5 muškaraca u sobu, podigni uloge na cijenu života i imaš pred sobom prokleto dobru dramu. Sve ostalo je samo šlag na torti.
Pri prvom gledanju na velikom platnu u Kinu Kinoteka dobila sam dojam kako je to moglo izgledati kada je film imao svoju premijeru na Sundance-u. Bio je to susret za pamćenje.
OCJENA: