Još jedan dan, još jedan Marvel. Teško je ne biti zahvalan kada jedna tako velika franšiza da priliku glumcima koje simpatiziraš. U glavnoj ulozi kao Shang-Chi nalazi se Simu Liu kojega ne smijete previdjeti u seriji Kim's Convenience. Jednako je neodoljiv kao i ostatak postave: Awkwafina kao vjerna prijateljica Katy, nezamjenjiva Michelle Yeoh kao mudra teta i tragični zlikovac Tony Chiu-Wai Leung kao Wenwu. Ako još niste našli razlog za pogledati Shang-Chi i legenda o deset prstenova (Shang-Chi and the legend of the Ten Rings, 2021), nikakva recenzija vam neće pomoći.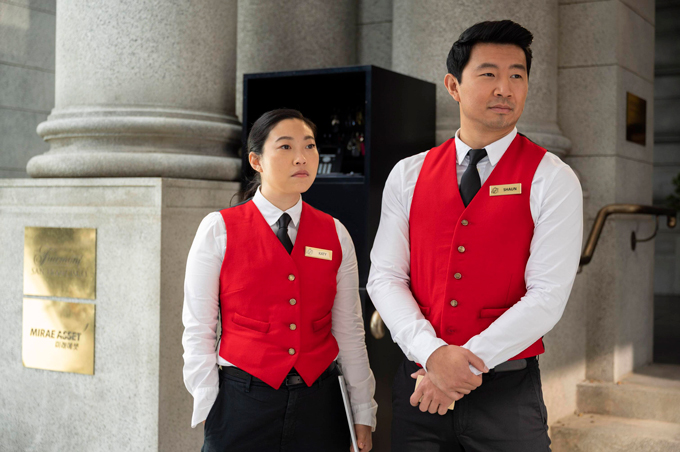 Ali ako vam je mašta zagolicana, nastavite čitati. Marvel kao Marvel svoje glavne likove (naizgled obične gubitnike) Seana i Katy brzo nakon što nas s njima upozna dovodi do prijelomnih trenutaka. Oni se moraju naučiti boriti boriti za sebe, za ono u što vjeruju i na kraju za cijeli svijet. Neke od ovih borbi su zabavne, neke prelijepe, a neke redundantne.
Shang-Chi je najzanimljiviji u svojim komičnim i dirljivim momentima. Komičnost predvodi nezrelost glavnog junaka, a dirljive scene njegova teška prošlost i misija. Simu Liu se odlično drži kao glavna okosnica filma. Njegova pozadinska, fantastična priča ne zasjenjuje njegov šarm, a velike zvijezde oko njega ga skladno podupiru u zauzimanju trona kao vladara deset prstenova.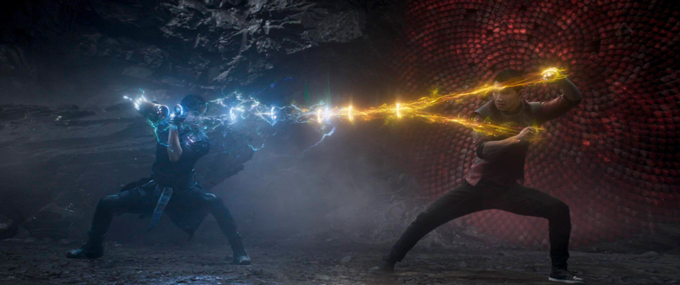 Za staru dosadnjakovičku poput mene, Shang Chi bi profitirao od više dramske ekspozicije i lepršavog humora nego od inzistiranja na promišljenim scenama borbe. Tamo gdje film najjače drži napetost su baš ti momenti moralnog previranja, dragosti i ljutnje među članovima obitelji. Njihovu transformaciju ne provodi tučnjava. Patetično, znam, ali dubinski transformaciju započinje moć ljubavi i prihvaćanja.
Uvijek mi je drago vidjeti glumce koje volim na velikom platnu makar i u zagrljaju moćnih producentskih kuća. Ali jednako tako jedva čekam da postanu dovoljno velike zvijezde da samostalno mogu nastaviti svoju karijeru. Kad malo bolje razmislim, upravo tako se može interpretirati i cijeli zaplet filma Shang Chi. Otac sina priprema za sudbinu koju mu je sam odabrao, dok se sin odupire kako bi nastavio živjeti svoj život prema vlastitim pravilima.
OCJENA: