Nikad se nisam posebno pitala ako je Robert Downey – Junior tko je Senior. Čak ni kada je dokumentarac Sr. (2022) najavljen na Netflixu nisam se previše pitala o Senioru nego o tome je li mi Robert Downey Jr. dovoljno zanimljiv da zbog njega pogledam film.
Zanimanje za Roberta Downeya Sr. prvi put sam osvijestila u drugom Netflixovom dokumentarcu – Jel' ti ovo dovoljno crno?!? (Is That Black Enough for You, 2022).  Filmski kritičar Elvis Mitchell u svom redateljskom debiju donosi pregled prikaza Afro-Amerikanaca na filmu. Najviše se zadržava na filmovima sedamdesetih – jednom od najplodnijih perioda filmskog stvaralaštva kada se radi o raznovrsnosti tema i ideja. Jedan od istaknutijih filmova koji u glavnoj ulozi imaju crne glumce – Putney Swope (1969), napisao je i snimio baš Robert Downey Sr. Sada mi je dokumentarac o njemu prijeko potreban jer želim saznati više o tom ekscentričnom umu.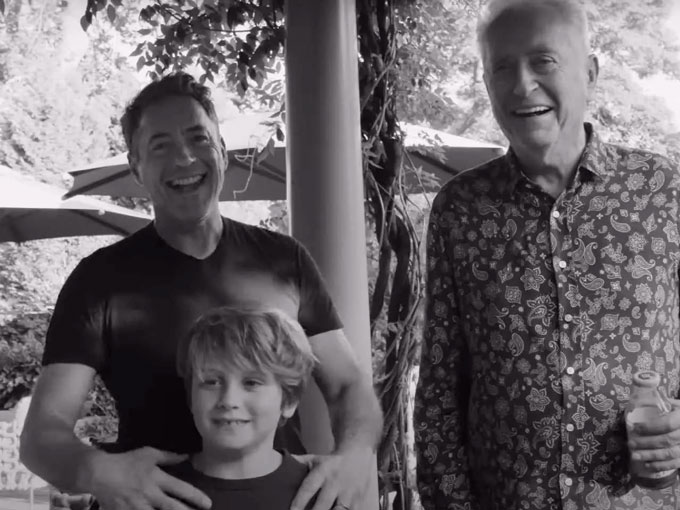 Robert Downey Senior je slika i prilika istinskog njujorškog umjetnika. Dok ga redatelj Chris Street prati u šetnji gradskim ulicama, njegov um spaja neprimjetno obične pokrete prolaznika u autorski sliku, predlaže redatelju da samo snima pozadinski zvuk jer smatra da je u njemu ispričana cijela priča New Yorka. Tijekom filma Senior radi i vlastiti šnit filma. I nije uvijek jasno što želi postići – kao da film spaja netko s drugog planeta. Uvid u okretanje kotačića Seniorovog uma je neprocjenjiv dar.
Potrebno je samo desetak minuta da vas dokumentarni film Sr. uvuče u svoju osjećajnu dinamiku. Osim što je Juniora i Seniora ugodno gledati, iz njihovog međusobnog odnosa i interakciji s drugima jasno je da je riječ o neizmjerno neobičnim sanjarima. Englezi prikladno kažu da takvi ljudi nose svoje srce na rukavu. Iz njihovih razgovora ponekad se čini da su njihovi unutrašnji svjetovi toliko bogati da im je tijesno unutar tijela. Njihove maštarije i osjećaji poplavljuju u stvarnost što ih čini zadivljujućima. Ali i ranjivima i ne mogu si u tome pomoći.



U odnosu oca i sina, Senior i Junior ponekad se čine kao dvoje ljudi unutar ogromnih lopti za plažu. Iako se dodiruju i grle, vole i dijele, koliko god jao stisnuli ili se predano dali, između njih je napuhana prepreka. Ona ne boli, ali ni ne tješi. Junior se pokušava pomiriti sa smrtnošću svojeg oca i traži svog terapeuta da mu pomogne odgonetnuti što još može napraviti da popravi njihov odnos. Da premosti jaz. Jer koliko god puta iskreno spomenuli svoju ovisnost o drogama, niti jednom ne načnu temu o boljkama koje su te droge trebale olakšati. Šteta, jer se u tim razgovorima nalazi nešto mnogo dublje od zaigrane kreativne vježbe koju nam prikazuju.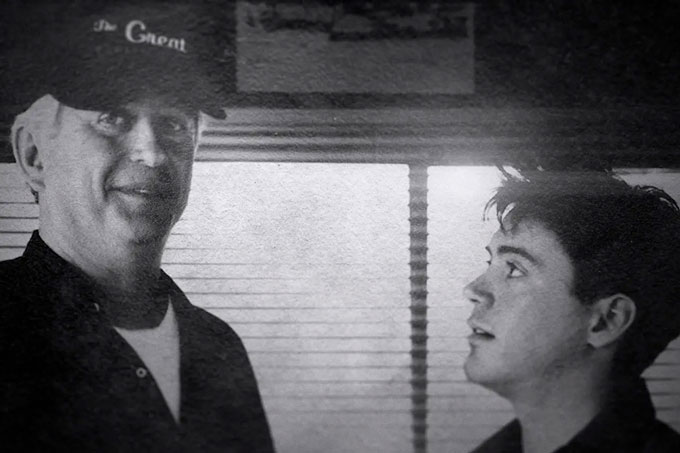 Ipak, neupitna je iskrenost koja prožima film. Bez obzira na to što neke stvari ostaju privatne. U jednom trenutku, Robert Downey Junior svojeg oca opisuje kao 'slatko narcisoidnog'. I cijeli film Sr. je takav. Narcisoidan, ali ne i arogantan. Umišljen, ali nikad pretenciozan. Čast je biti pozvan na druženje s Downeyima.
OCJENA: