Film U potrazi za snom na Marsu (Moonshot, 2022) pustila sam više iz obveze nego iz istinskog interesa. Premalo koristim svoju pretplatu na HBO Max i volim Lanu Condor iz trilogije Svim momcima… (To all the Boys, 2018-2021). Ali sama premisa filma bila mi je previše fantastična, pa sam odmah nakon što sam kliknula play već u rukama držala mobitel.
Ipak, unutar 2 minute, bila sam zaljepljena za ekran. Privukao me šarmantan zgubidan i sanjar Walt (Cole Sprouse) koji sanja da će ga jednog dana odabrati za put na koloniju na Marsu, Unatoč tome što je potpuno prosječan, pa za njega na koloniji nema puno posla. Jedino natprosječno u vezi njega je njegova ustrajnost. Tko drugi bi još uvijek gajio nade za put na Mars nakon 37 odbijenica?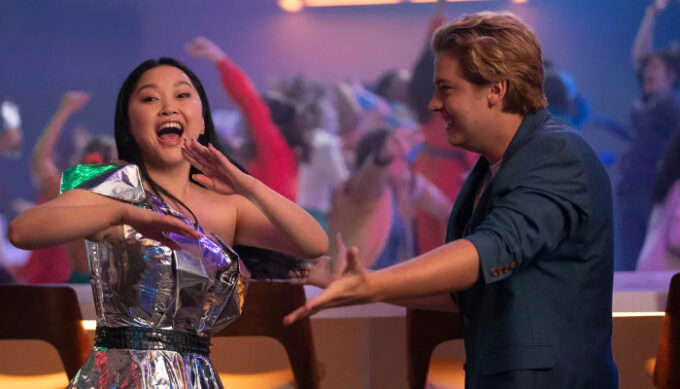 S druge strane, tu je Condor kao Sophie. Briljantna znanstvenica koja ne odustaje od nade za ljepšim životom na planeti Zemlji. Za razliku od vrlog novog svijeta na Marsu kojeg propagiraju mislioci i inovatori budućnosti (Zach Braff kao svojevrsni Elon Musk), Sophie želi popraviti ono što je ta svemirska trka uništila. Samo što… Njezina cijela obitelj je na Marsu kao i njezin dečko, pa Sophie mora odabrati između obitelji i svojih snova.
Sophie i Walta dijele tu deluziju da će na Marsu biti sretniji jer ih tamo čekaju njihove bolje polovice. Ali zajedničko putovanje na Crveni planet postane zbunjujuće za oboje. Što se više druže, to su si više dragi.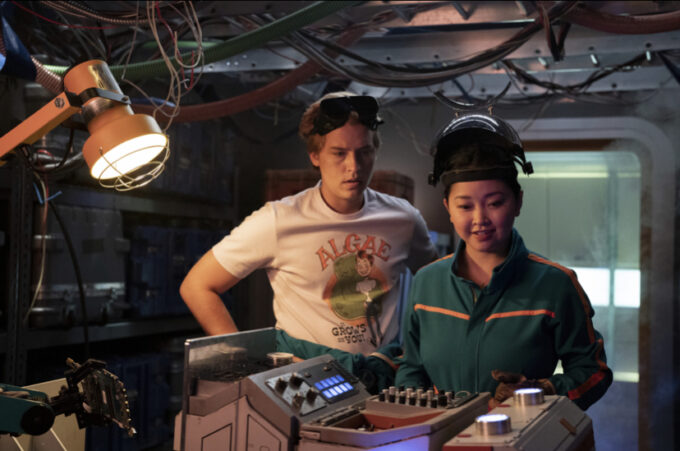 U potrazi za snom na Marsu svojom pričom i zapletom vas neće iznenaditi. Specijalni efekti korišteni da dočaraju putovanje i život u svemiru su u najmanju ruku rudimentarni. Objašnjenje za Waltovu nevjerojatnu sreću da se ukrca na svemirski brod kao slijepi putnik je toliko blesavo da je možda bolje da ga nije ni bilo. A neki od detalja poput Sophieinog plesanja da smiri anksiozu nestaje u pola priče.
Ali, zahvaljujući šarmu i talentu glavnih glumaca, U potrazi za snom na Marsu dosljedno i dostatno priča jednu jednostavnu, umiljatu i slatku priču o dvoje mladih ljudi koji su u potrazi za srećom. Ponekad je to i više nego dovoljno.
OCJENA: