Ne sjećam se baš prijašnjeg Bondovog nastavka Spectre (2015) em zato što je izašao prije pet godina, em zato što mi je i u kinu bio pomalo nategnut i dosadnjikav. Od nastavka Za smrt nema vremena (No Time to Die, 2021) nisam očekivala ništa više nego da me u svoje 164 minute zabavi. Ukratko, gotovo tri sata prošlo je brzo – uz pokoji smijeh zbog humora, a pokoji zbog neugode.
Pogotovo na samom početku. Bond i njegova družica iz filma Spectre pravi su pravcati ljubavni par koji već u prvim scena izmjenjuju nježne Je t'aime. Madeline (Léa Seydoux) od Bonda (zadnji sa Danielom Craigom) traži da napokon raskrsti s prošlošću i Vesper Lynd.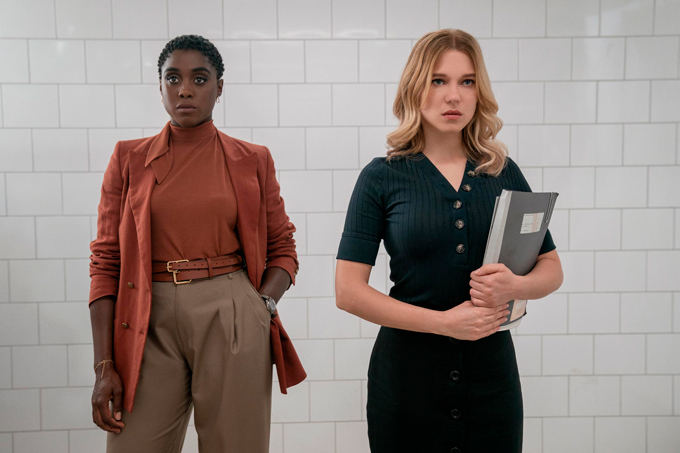 Na sreću ili na nesreću, tako počinje velika potjera zlikovaca za Bondom koja uključuje motore, automobile, skakanja s mosta i puno puno pucnjave. Uzbudljivo, zabavno, Bondovski. No, najveći problem filma Za smrt nema vremena je ritam. Nakon ove akcije, Bond je sada umirovljen i živi na osami, pa ga nađe Felix Leiter koji ga nagovori da opet ide u akciju. Pa onda on opet nasamo, pa… A ti različiti djelići slagalice se samo u teoriji slažu. U neku ruku je najnoviji Bondov nastavak nakupina scena iz filmova koje bih rado pogledala.
Uzbudljivija i od zlikovaca s ožiljkom i od prepiranja unutar agencije MI6 je scena na Kubi gdje Bond upoznaje novu, mladu agenticu CIA-e Palomu (Ana de Armas) s kojom se tuče i prepucava protiv Spectrinih zločinaca na uglađenoj zabavi. Lik Palome u franšizu unosi mnogo potrebnog elana, humora i neočekivane zabave. Što se mene tiče, mogli smo i ostati na Kubi.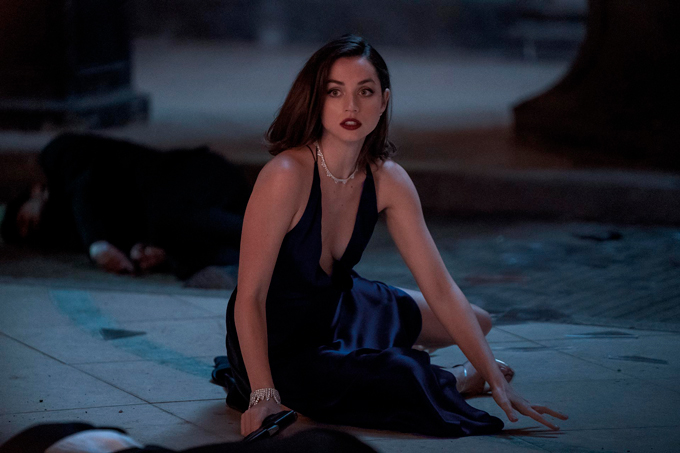 Ali Bond je imao i drugog posla. Morao je od svojeg starog neprijatelja Blofelda (Christoph Waltz) saznati tko je ukrao opasno biološko oružje Heraklo. Ono putem DNK može zaraziti i selektivno ubiti ciljane skupine ljudi. Bond se mora boriti i protiv samog Lucifera tj. Lyutsifera Safina (Rami Malek) koji taj opasan otrov želi prodati najvećem ulagaču. On mora razriješiti svoje odnose s Madeline, s agentom 007 itd. itd. Previše iskrica dobrih ideja koje ostaju nerazrađene.
Kad smo već kod biološkog otrova – jesmo li sigurni da je Za smrt nema vremena bio spreman za premijeru u travnju 2020.? Godinu i pol nakon početka pandemije, bit će vam lako razumjeti kako se otrov Heraklo širi i razumjeti Bondovu konačnu žrtvu kako bi ga uništio.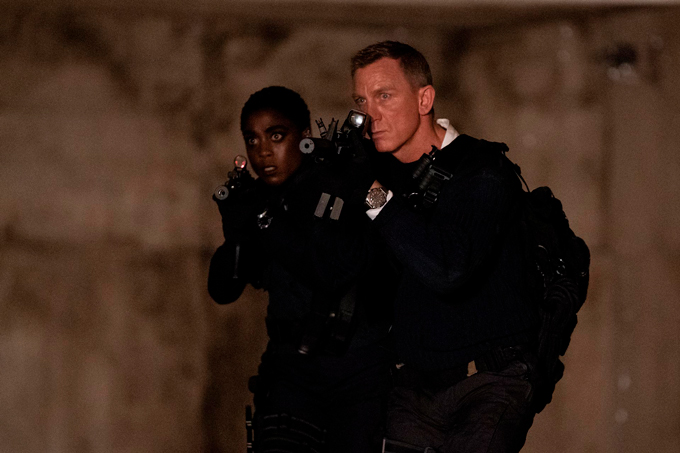 U nekim trenutcima čini mi se kao da je Za smrt nema vremena zaista poklon za Daniela Craiga. U dramskim scenama, njegov Bond je osjećajan i pun lik, a ne samo razbijačka ljuštura. Koliko god govorio kako mrzi snimati Bonda, u zadnjem mu je nastavku graciozno podario mnogo osobnosti i s njim se lako empatizirati.
Sve u svemu, ukoliko pratite Bond franšizu s filma ćete izići zadovoljni iako možda malo zbunjeni. Ukoliko ne volite Bonda, nećete ovdje naći ništa po čemu biste ga zavoljeli, a ako ste neodlučni, vjerujem da ćete se zabaviti. A nekad je to sve što nam treba.
OCJENA: