U meni dragom, iako prilično problematičnom film Queen and Slim (2019), Jodie Turner-Smith kaže kako bijelog muškarca ništa ne plaši više nego vidjeti crnog muškarca na konju. "Zašto?" pita ju suputnik Daniel Kaluuya. Njezin odgovor: "Because he has to look up at him" nosi dva značenja. Osnovno – da bijelac mora u crnca gledati prema gore, a preneseno je engleski frazem – da se mora ugledati na njega; mora mu se diviti. Pitanje pogleda bijelog muškarca postalo je norma u interpretiranju slika i ponašanja u medijskoj kulturi današnjice. Zato ne čudi da je Jordan Peele – koji je redateljsku karijeru izgradio na suočavanju s rasizmom i potlačivanjem – u svom filmu Nikako (Nope, 2022) pogled učinio presudnim motivom.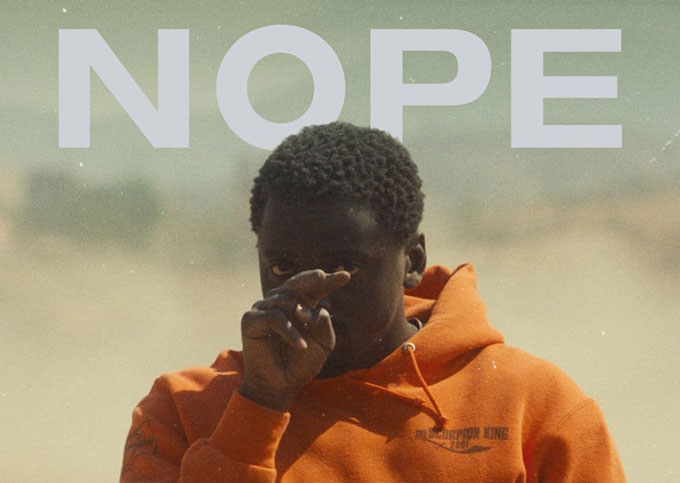 U filmu Nikako OJ i Em su nasljednici firme Haywood Hollywood Horses – obiteljskog posla treniranja konja za holivudske produkcije. Em – glasna i šarmantna – se nada da će joj jednog dana netko od filmske ekipe dati priliku da iskaže svoje glumačke, pjevačke i ine talente. Njihova firma živi od pogleda, a Em žudi za trenutkom kada će sve oči biti uprte u nju.
OJ je drugačiji. Sramežljiv je i samozatajan, a ponekad bolje razumije potrebe konja nego ljudi. Jedino što želi je miran život na farmi. Taj bi mu skroman san mogao uskoro postati nedostižan jer Haywood Hollywood Horses ne zarađuju dovoljno ni da nahrane svoje konje. Zato ih OJ jednog po jednog prodaje susjedom ranču/zabavnom parku Jupiter's Claim, a prijeti mu i mogućnost da će mu morati prodati i cijeli svoj posjed.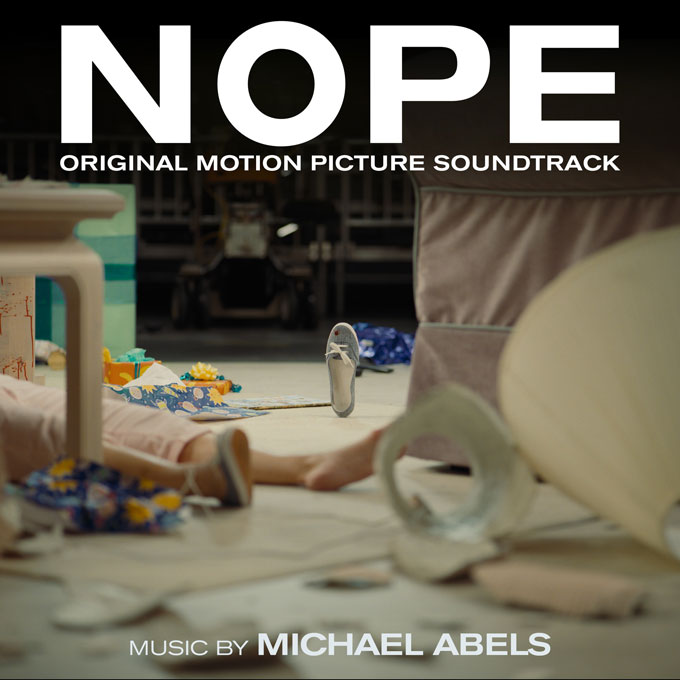 Jupiter's Claim vodi bivša dječja zvijezda Jupe čija uznemirujuća prošlost oštro i nenadano ispresijeca glavnu radnju filma. Na jednom snimanju, njegove kolege napao je pobješnjeli majmun. U želji da zaradi, ali i zadrži pozornost (poglede) na sebi, Jupe prepričava tu krvavu priču za željnu publiku. Kada to postane nedovoljno, traži atrakciju koja će mu donijeti još veću slavu, još više pogleda.
Istovremeno, kod OJ-a i Em počnu se događati neobične stvari. Jedne večeri konji podivljaju i neko vrijeme nestane struje. OJ uoči leteći tanjur kako skakuće preko proplanaka i planina i shvati da je vidio zlatnu gusku. Ako OJ i Em uhvate snimku svemirskog broda mogu to odlično prodati. Em to vidi kao način da se proslavi, a OJ kao način da spasi farmu. Bez obzira na razlog, to je njihova posljednja šansa za uspjeh i zato su za savršeni snimak voljni na kocku staviti svoje živote.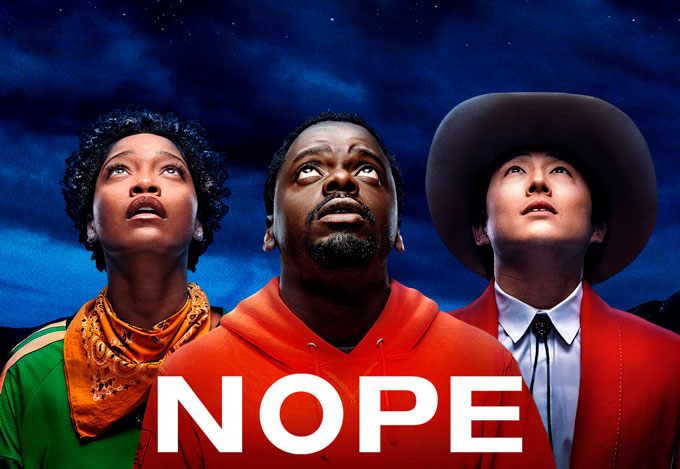 Nikako je svojevrsni revizionistički vestern, a Kaluuya kao OJ je njegov John Wayne ili čak Marlon Brando. OJ se ističe i kraj drugih – glasnijih i aktivnijih likova. On je šutljiv i stidljiv, povučen ali pronicljiv. OJ je taj koji otkrije moć pogleda u borbi protiv letjelice. On spušta svoj pogled kako bi ju namamio pred oko kamere.
Iako naizgled samo skup nabacanih ideja, posljednja potjera ostavlja dobar dojam pri izlasku iz kina. Zbog tog pozitivnog dojma, priča mi se ponovno i ponovno vraćala i danima nakon gledanja. Motivi i asocijacije unutar priče zbrajaju se u nepresušno vrelo informacija i interpretacija. Čini mi se da svaki gledatelj iz filma izvuče nešto novo. Od filma, baš kao i njegovi junaci, pogled ne možemo odvratiti. Bez obzira na cijenu.
OCJENA: